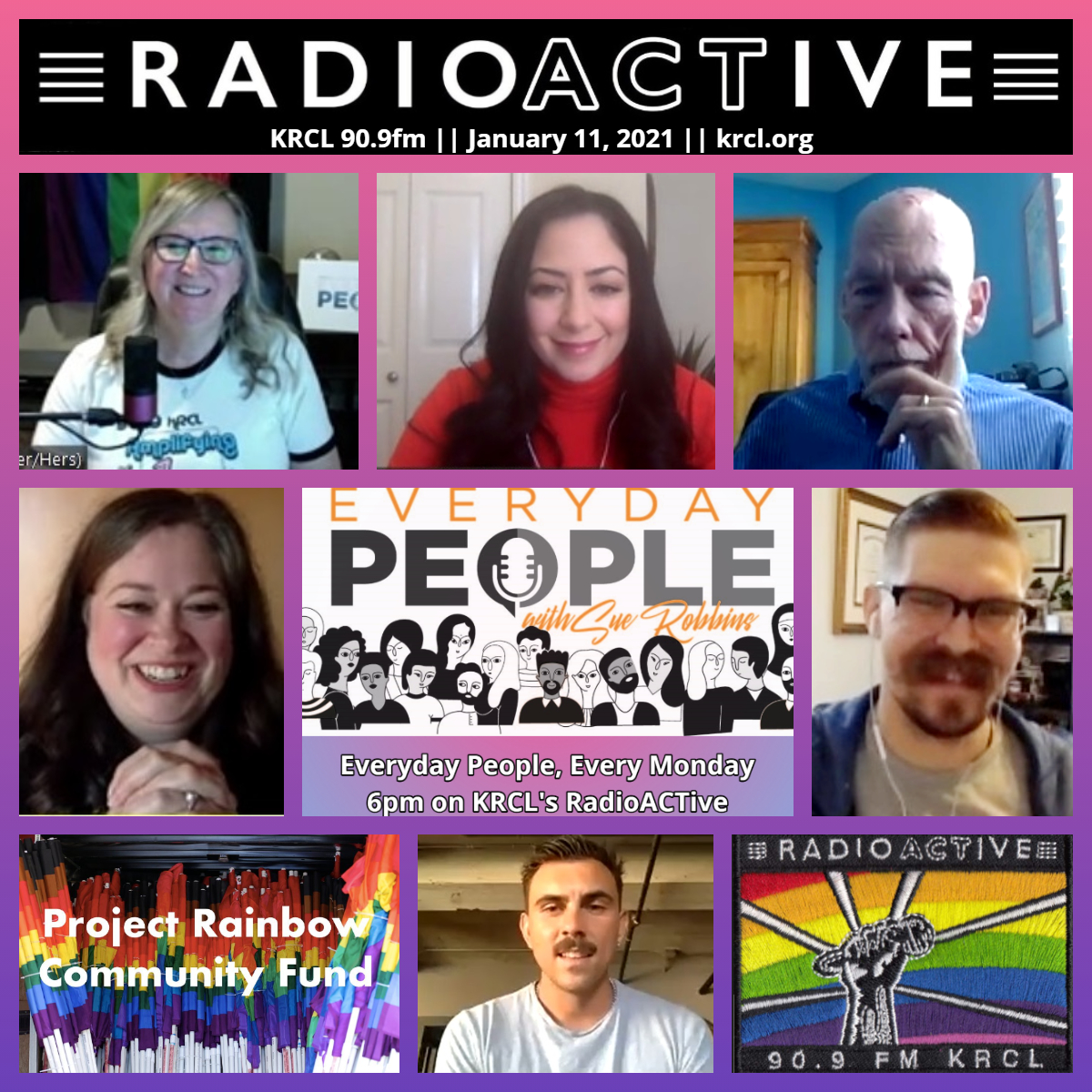 Get ready for the 2021 General Session of the Utah Legislature as RadioACTive previews #ThePeoplesBusiness with The League of Women Voters of Utah, YWCA Utah, Voices for Utah's Children and the ACLU of Utah. Plus, Project Rainbow issues call for grant applications that 'promote LGBTQ+ visibility throughout Utah.'
Tonight's lineup:
Lucas Horns of Project Rainbow, which is now accepting grant applications for its inaugural Community Fund.
Initial Fund Application Deadline: Feb. 12, 2021
Award and Distribution: March 12, 2021
The 2020 General Session of the Utah Legislature runs January 19-March 5. 2021. Sue led a preview panel on the #ThePeoplesBusiness, featuring:
Monday, January 11:
Coming Together on Police Reform, 7:00 p.m. online. Hosted by League of Women Voters of Salt Lake, in partnership with the Better Utah Institute, the NAACP Salt Lake Branch, ACLU Utah, Utah Black Roundtable, and Journey of Hope: "This time focusing on the Utah Legislature and upcoming bills that are most likely to resolve issues of equity and use of force. The event will be moderated by Jason Groth, Smart Justice Attorney, for ACLU Utah, and will include panelists Jani Iwamoto, Utah State Senator (Democrat-Holladay); Eric Hutchings, Former State Representative (Republican-Kearns); Molly Davis, Policy Analyst, Libertas Institute; and Carl Moore, Co-founder, Peaceful Advocates for Native Dialogue and Organizing Support (PANDOS)." Click here to register.
Views, thoughts or opinions shared by guests are their own and do not necessarily reflect those of the board, staff or members of Listeners' Community Radio of Utah, 90.9fm KRCL. Tonight's RadioACTive team included:
Community Co-Host: Sue Robbins, Community Co-Host of Everyday People edition
Executive Producer, Host: Lara Jones
Assoc. Producer: Billy Palmer
###