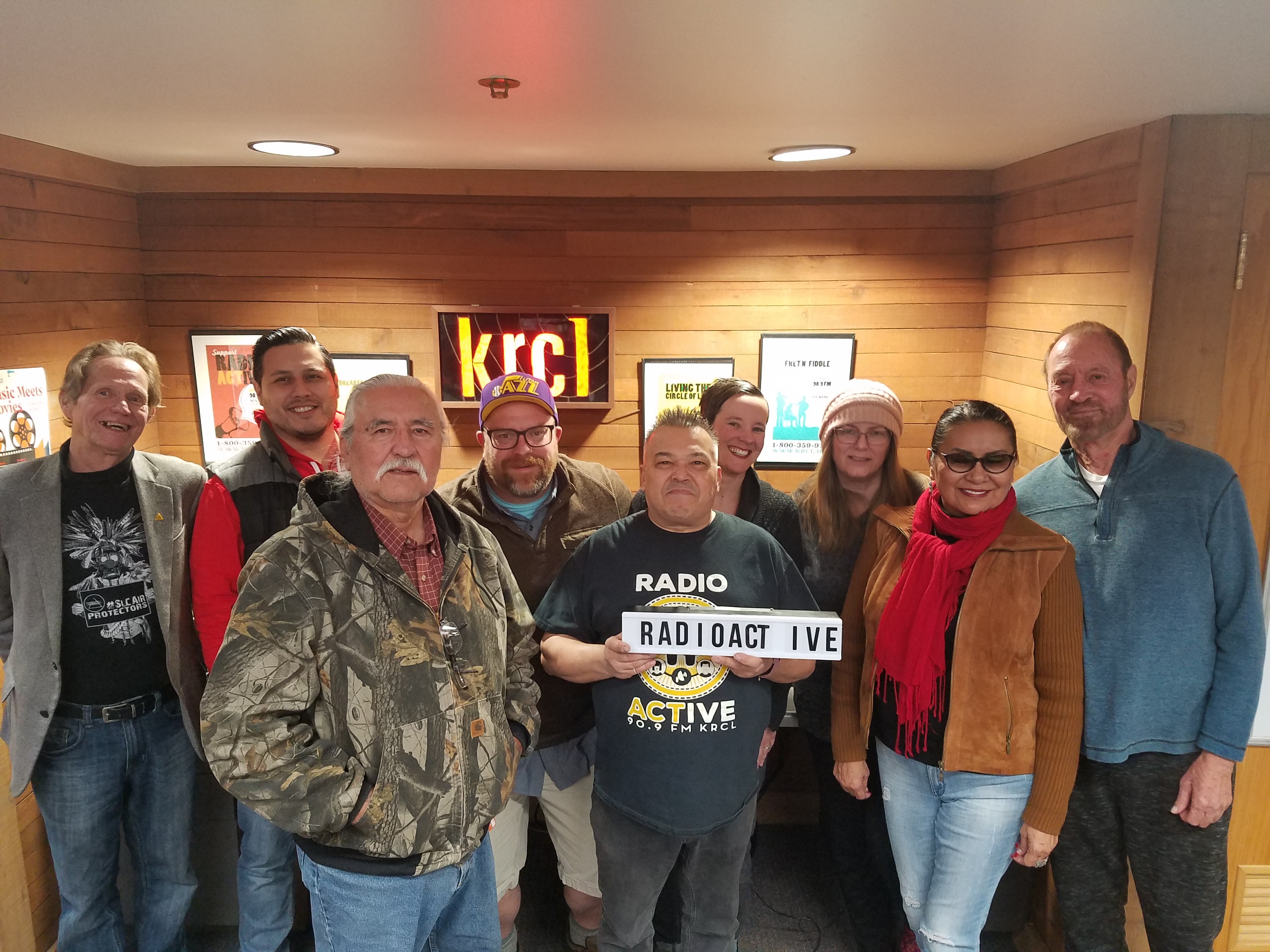 Live music from Caleb and the Canvas, We Love Clean Air, In Memoriam for Paul Wharton, Localscapes University, #FarmToFork update
Tonight's lineup:
Live, homegrown music from Ogden's own Caleb and the Canvas. Download Caleb's new album, Water River Home, released earlier this year.
James Singer, vice chair of SLC Air Protectors, and Willie Grayeyes stopped by to invite everybody to tomorrow's We Love Clean Air - Annual Celebration, 6:00-8:30 p.m. at Urban Arts Gallery - Utah Arts Alliance, 116 S. Rio Grande St., SLC.
In Memoriam for W. Paul Wharton, who passed away earlier this month. KRCL Founder Stephen Holbrook and Ben Raskin, a family friend, shared their stories of Paul. Click here for his obituary, a portion of which reads:
"The light of Paul's life was his wife, Ethel. For more than 50 years, they were companions, community activists and long-time advocates for peace and equality under the law. They loved to garden, tend to their property, named Singing Waters, and feeding the birds that shared their home.
"In 1970, they challenged the broadcast license of KSL, establishing the right of ordinary citizens to be heard while contesting licenses. Carrying on that experience, they drafted the broadcast license application for community radio station 90.9 FM KRCL. He served for 15 years on the Board of Directors and ad hoc attorney for the station."
Every Friday the Punk Rock Farmer's Urban Farm Report highlights urban farmers and others in our community who are committed to the local food movement. Tonight's guests:
Symbria Patterson of Red Acre Center with an update on #FarmToFork legislation

Cynthia Bee of Conservation Garden Park, a six-acre botanical garden teaching how to landscape for Utah's climate. Open to the public weekdays from 8am-5pm.
Got a story you'd like to share on the show? Record a voice memo on your smart phone, then email it to radioactive@krcl.org. Keep it under 3 minutes and be sure to include a name and phone number in the body of the message.
RadioACTive is a production of Listeners' Community Radio of Utah. Tonight's team included:
Exec. Producer/Host: Lara Jones
Assoc. Producer: Billy Palmer
Community Co-Host: Aldine Strychnine, KRCL's Punk Rock Farmer
Audio Engineer: Sullivan Phetchanpheng of Lights & Sound Studio
###