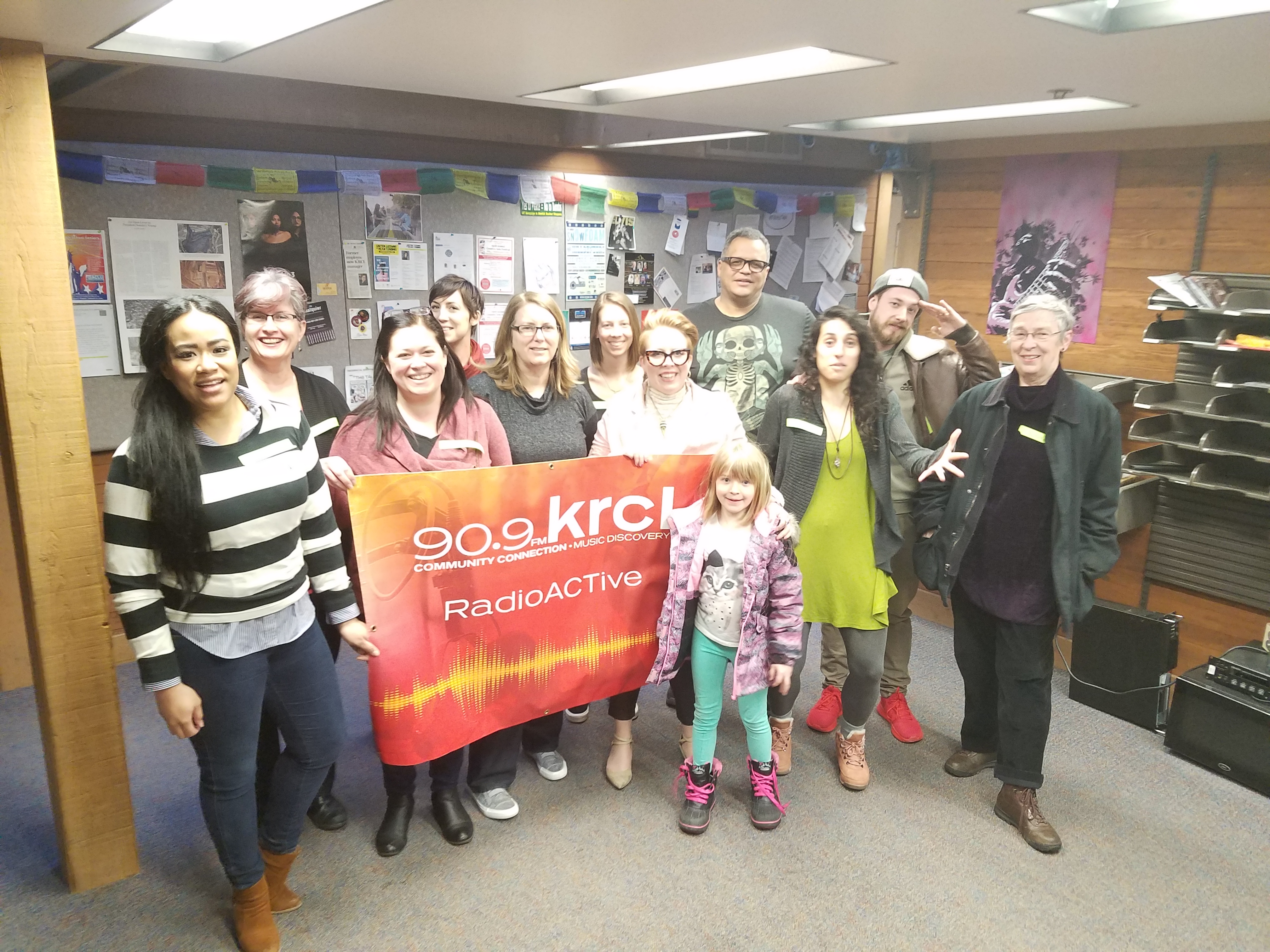 Utah Arts and Humanities Mean Business, RDT Regalia, League of Women Voters of Utah, YWCA Young Women's Leadership Summit
Guests:
Emily Walsh, League of Women Voters of Utah, with a recap of day 32 of 45 at the Utah Legislature

Liz Sollis on behalf the Utah Domestic Violence Coalition, which is raising concerns about H.B. 298 Victim Advocate Confidentiality Amendments. HB 298 is scheduled to be heard at 8:00 a.m. Friday, Feb. 23, in the House Judiciary Committee (House Bldg. Room 20).

RadioActive #VoiceMemo: McCall Mash, Managing Editor, The Forum at Westminster College, reports on the activities of students competing at the Winter Games in PyeongChang, South Korea.

Crystal Young-Otterstrom, Utah Cultural Alliance, on

RDT artistic and executive director Linda Smith and Choreographers Laja Field and Martin Durov

Feb. 24: Regalia. The clock is ticking, the dancers are sweating, the choreographers are frantically creating and the audience is partying. It must be RDT's annual REGALIA, a fundraiser that asks the audience to award a commission. The performance culminates with a lively shindig and dancing on stage to big band music by Joe Muscolino Entertainment. For ticket info, CLICK HERE.
Panel preview of YWCA Young Women's Leadership Summit, featuring:

Stephanie Naden adn Ofa Vista Pilivi, Young Women's Leadership Council Member
Shellie Jo Enscoe, Director, SLCC Office of Diversity and Multicultural Affairs
Deb Henry, Renewable Energy Engineer

Tonight's RadioActive Team:
Host/Executive Producer: Lara Jones
Community Co-Host: Billy Palmer
Associate Producer/Volunteer: Brooke Estes