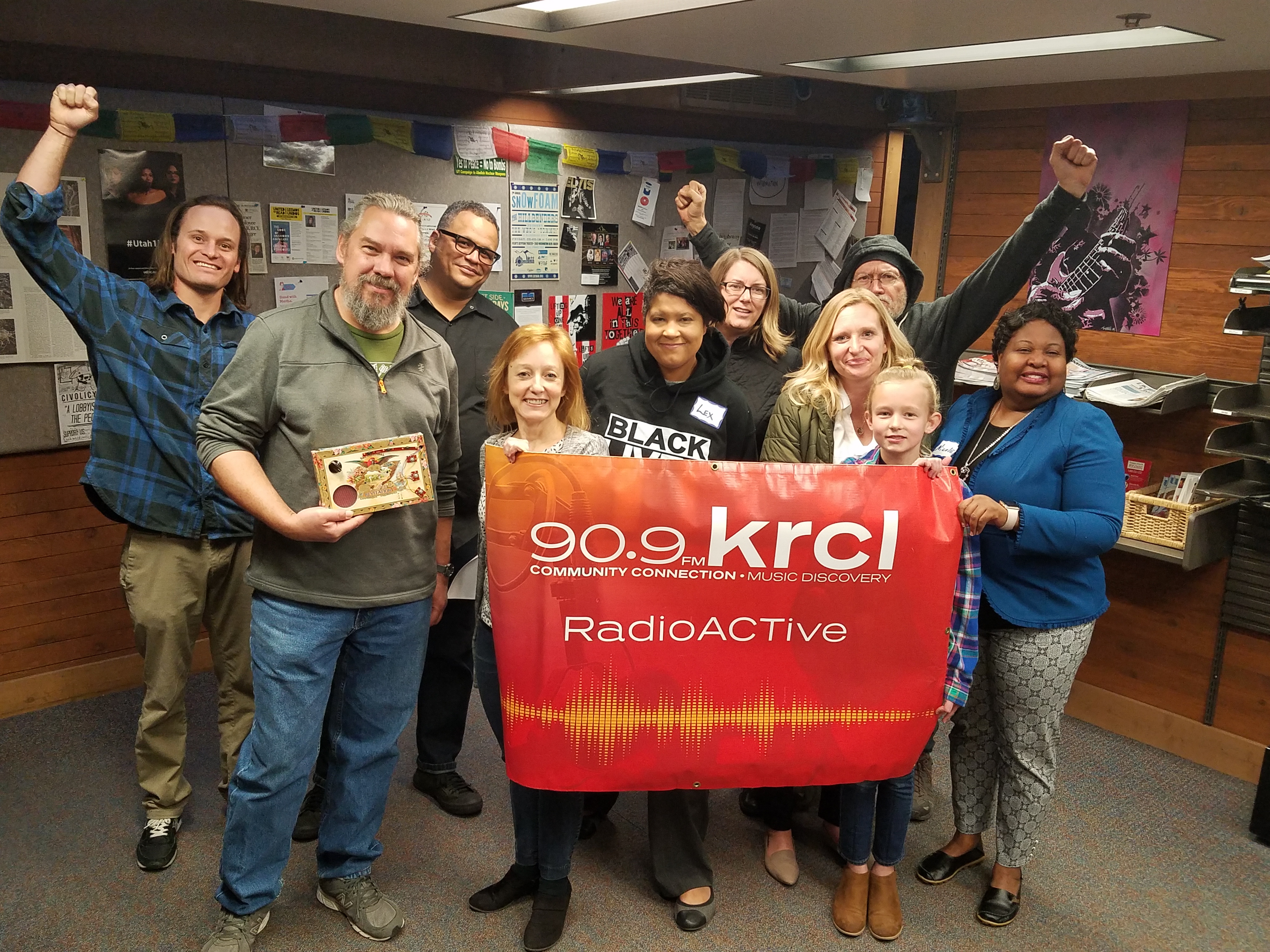 Nicole Robinson on Diversity on College Campuses, Black Lives Matters Lex Scott on Public School Outreach, Day 22 of 45 at the Utah Legislature, League of Women Voters of Utah, Action Utah, Tech Talks with the Brunvand
Guests:
Catherine Weller, League of Women Voters of Utah and Carrie Butler, Action Utah, with a recap of Day 22 of 45 at the Utah Legislature. Want to see how lawmakers conduct the People's Business but don't know where to start? Join the League at noon Wednesdays in the Seagull Room, ground floor of the Senate Building, East side of the Capitol Campus—the same room in which Action Utah meets each Tuesday at 1:00 p.m. during the legislative session.

Prof. Erik Brunvand, Director of the Computer Engineering Program, College of Engineering, University of Utah, on the intersection of technology and art. whose Tech Talk later this weekwill delve into the intersection of art and techology

Thursday, Feb. 15: Tech Talks: Computational Thinking Meets Design Thinking, 7:00 p.m. Salt Lake City Public Library, 210 E. 400 S., SLC. Explore the fusion of technology and fine art with this Tech Talk and workshop by Professor Erik Brunvand, a computer engineer and multidisciplinary artist. Following the talk, Brunvand will lead a Circuit Bending Workshop where you can learn to "hack" old electronic toys to make new and interesting sounds.
Tonight's RadioActive Team:
Host/Executive Producer: Lara Jones
Community Co-Host: Dr. Dave Derezotes of The Radical Middle
Associate Producer: Billy Palmer
KRCL Volunteer: Tommy Sutter