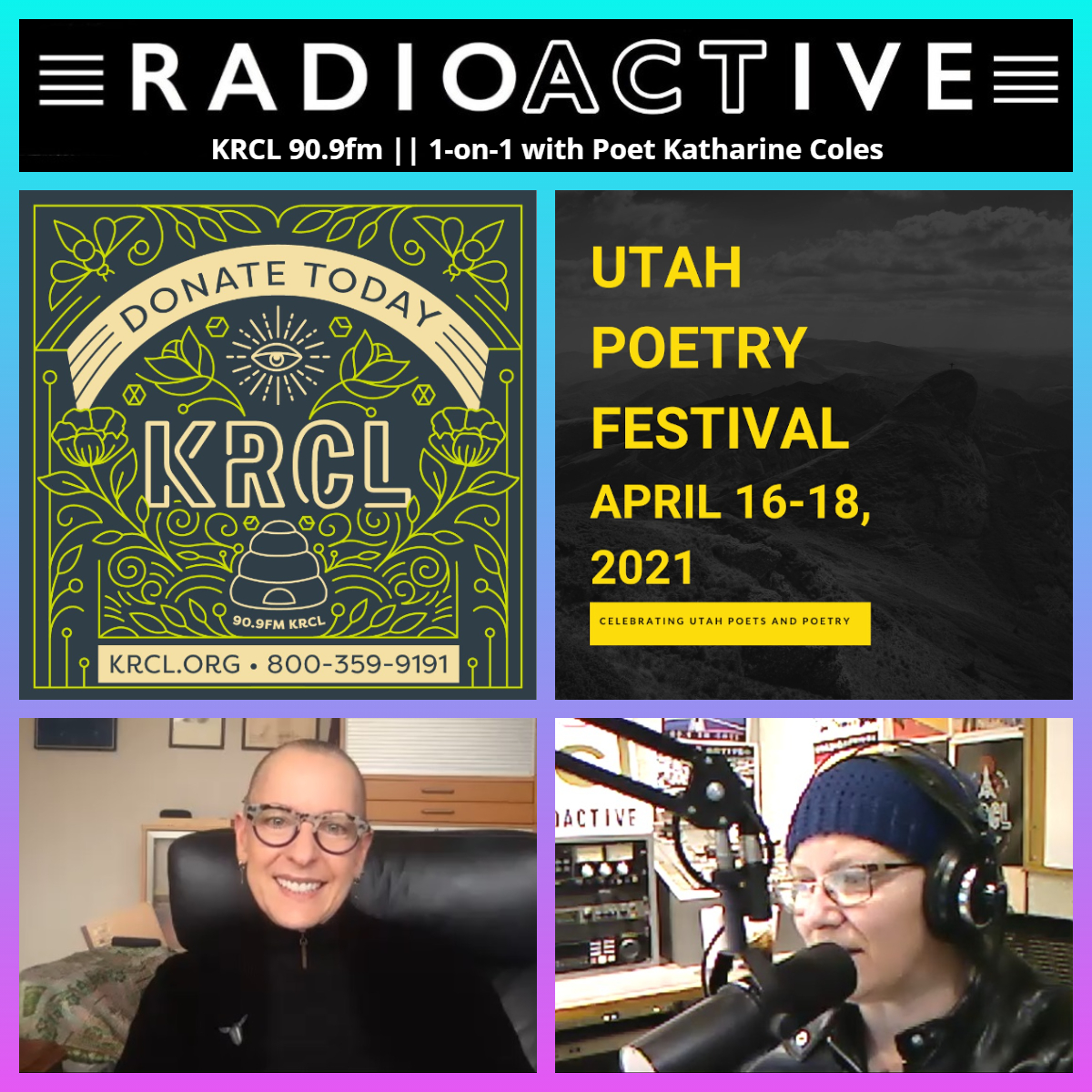 April is National Poetry Month. RadioACTive's Lara Jones spoke with Utah Poet Katharine Coles about the intersection of poetry, climate change and activism.
Fri-Sun, April 16-18: Utah Poetry Festival, online: "Registration for the virtual Utah Poetry Festival is now open! Register for each event you wish to attend. Also, please check out our virtual book fair!
Thursday, April 22: Artivism4Earth, all day. This 1U4U project at the University of Utah brings together prominent artists, educators and scientists from the U campus and across the nation to create artworks informed by the science on climate change effects in Utah and globally. Event list at Artivism4Earth website.
#PoetryStillHappens