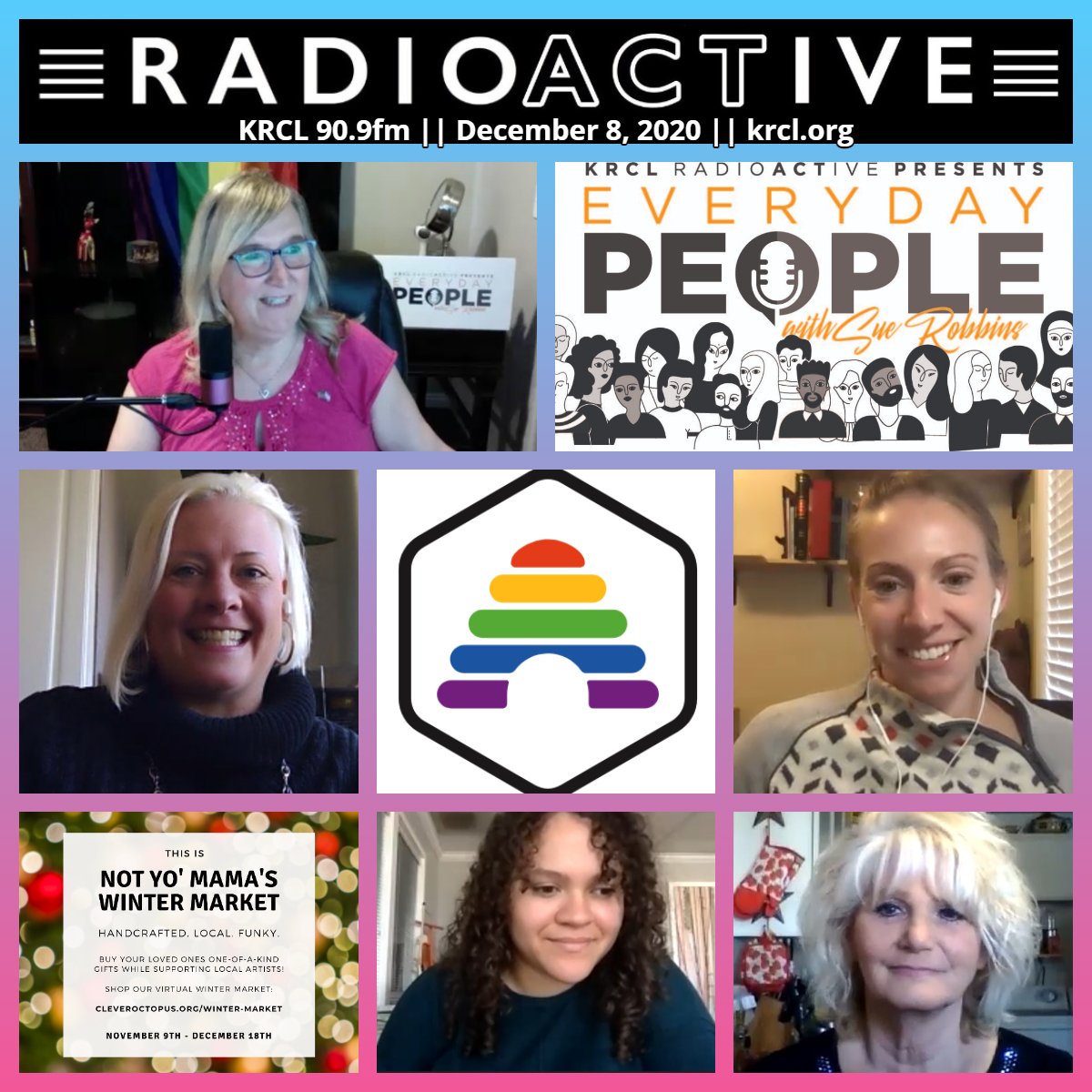 Sue Robbins, RadioACTive's #EverydayPeople host, talks with the LGBTQ+ Chamber of Commerce about current COVID impacts on small, queer-owned businesses. A new study on the impact of advanced cancer on aging queer couples. Clever Octopus and Utah Pride Center's 2nd Annual Not Yo' Mama's Winter Market.
Tonight's lineup:
Clever Octopus' Melanie Espinal and Deb Hall of the Utah Pride Center on the 2nd Annual Not Yo' Mama's Winter Market. Buy your one-of-a-kind gifts while supporting local artists.
Pre-Doctoral Fellow Sara Bybee, a Jonas Philanthropies Scholar studying how couples (including LGBTQ+) experience posttraumatic growth (PTG) through coping with a diagnosis of advanced cancer. To learn more, call or text 801-893-1767 or email ptgcancerstudy@gmail.com.
Tracey Dean, Board Chair of the Utah Lgbtq+ Chamber of Commerce, on the impact of COVID on LGBTQ-owned businesses. The chamber is open to corporations of all sizes, sole proprietors and independent agents regardless of sexual orientation, gender identity or gender expression.
Views, thoughts or opinions shared by guests are their own and do not necessarily reflect those of the board, staff or members of Listeners' Community Radio of Utah, 90.9fm KRCL. Tonight's RadioACTive team included:
Community Co-Host: Sue Robbins, #EverdayPeople edition of RA
Executive Producer, Host: Lara Jones
Assoc. Producer: Billy Palmer
###