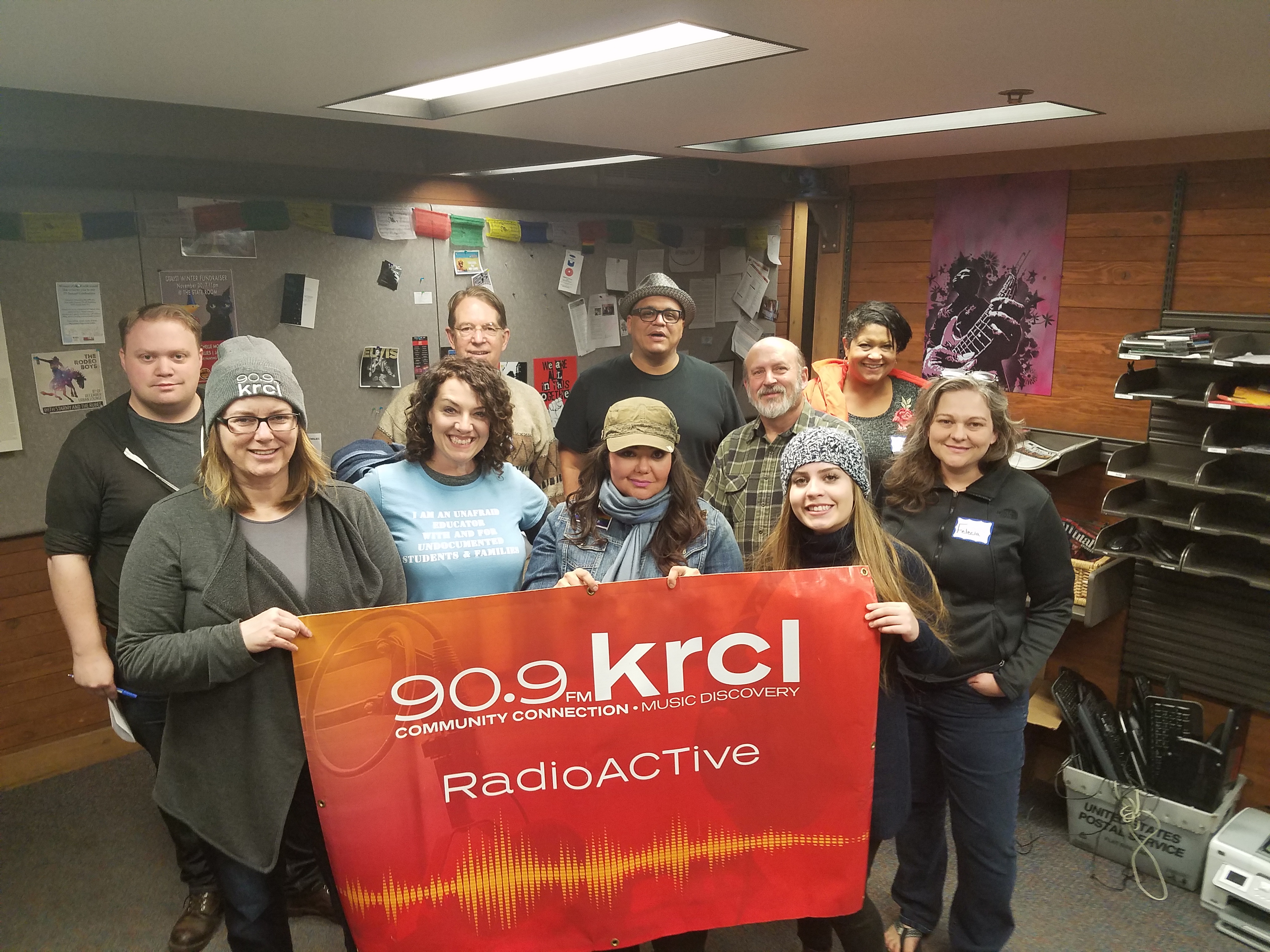 Hate Crimes Resolution, Human Rights Commission, Refugee Justice League, Black Lives Matter
Hosted by Lara Jones and Ma Black, tonight's show featured:
Troy Williams of Equality Utah on today's arguments before the Supreme Court in Masterpiece Cakeshop v. Colorado Civil Rights Commission. Plus, the nonprofit took its new hate crimes resolution to the Salt Lake City Council this evening. It's already been passed in West Jordan, Beaver County, Moab, Midvale, and South Salt Lake.

Want to follow the action at the Supreme Court? Check out SCOTUSblog.com, "written by lawyers, students, and journalists devoted to coverage of the Supreme Court of the United States (SCOTUS)." Also, @SCOTUSblog on Twitter and Facebook.
Michael Iverson, chair of the SLC Human Rights Commission, which made the news late last week when it aired grievances with SLC Mayor Jackie Biskupski during its monthly meeting. Find out about that, but also what the commission has planned for World Human Rights Day on Dec. 9.

A night of music diplomacy is on tap for the 35th annual Vivaldi by Candlelight, a benefit concert for Utah Council for Citizen Diplomacy. UCCD's Felecia Maxfield-Barrett and Music Director Gerald Elias talk about the power of music to bridge cultures and conflicts.
Jim McConkie of the Refugee Justice League with an update on Pres. Trump's travel ban, which the Supreme Court has allowed to go into full effect pending appeals. He said the Utah-based nonprofit will be filing a lawsuit on behalf of a Utah resident who recently found himself on the federal government's no-fly list. Their client was trying to go to Mecca and participate in the Hajj, a pilgrimage that faithful Muslims are expected to complete at least once in their lifetimes.
Lex Scott of Black Lives Matter, which is setting up chapters across the state. In fact, there is an organizing meeting tonight from 7:45-9:30 p.m. at Church & State, 370 S. 300 E., SLC. We'll get all the details on that.

Teacher Chelsie Acosta, who advises Latinos in Action at Glendale Middle School, and Talitha Nascimento, a BYU student and Dreamer who organized today's sit-in for Dreamers at the Federal Building in SLC.