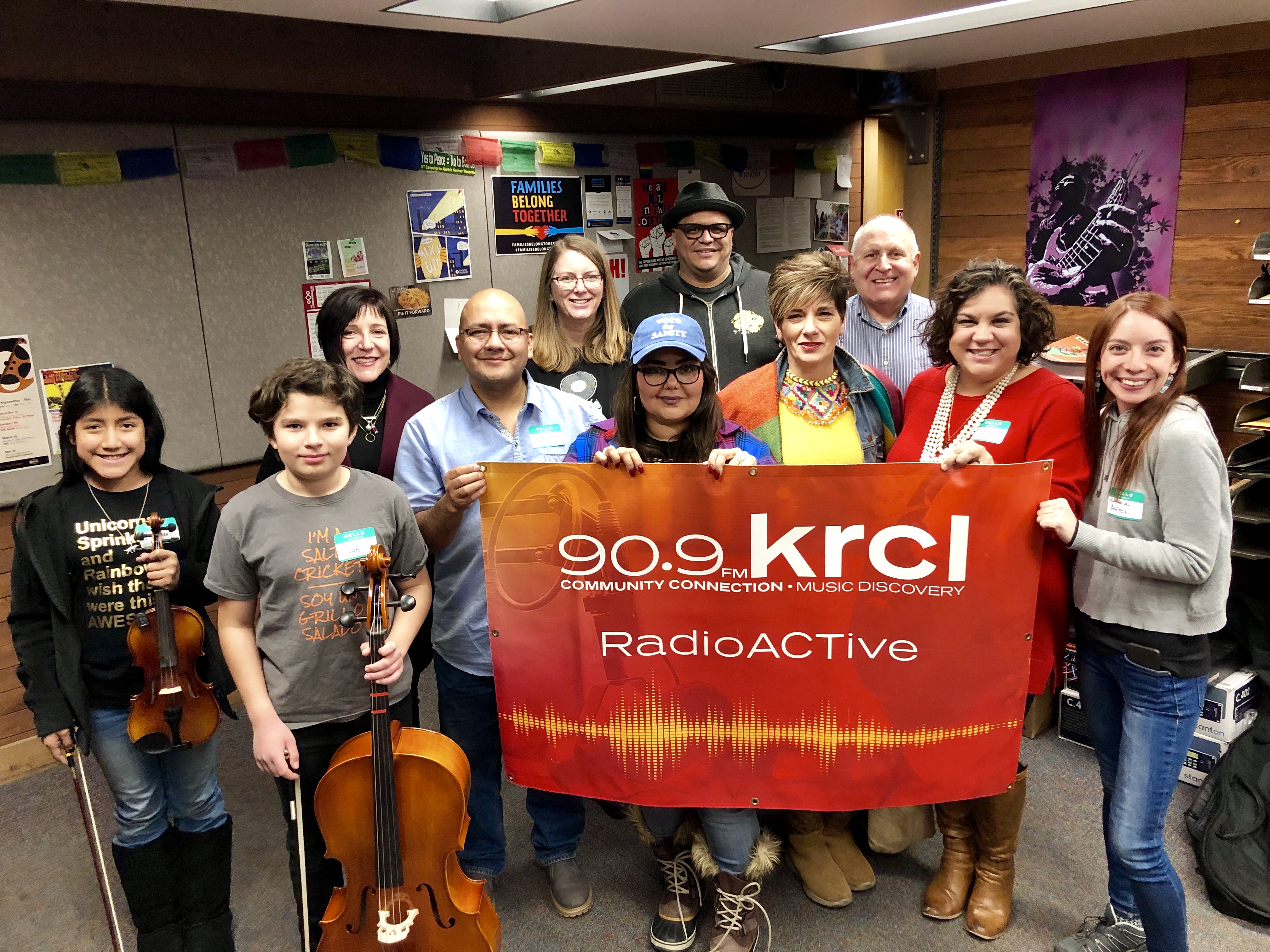 Traditions of the season, from Posada to Community Choir, Utah Mariachi Program, Salty Cricket call for instruments, Poetry Science Cafe
On the show tonight: art, music, poetry and celebrations of the season
Posada, Posada, Posada with Aliza Levy Sidi, owner of The Eklektik Soul Kitchen. CLICK HERE to get your tickets to this Saturday's Posada at Eklektik.
Chuck Clark, Rebecca Dutson and Kurt Cook of the Salt Lake Avenues Community Choir, which presents its 5th annual Avenues Choir Holiday Concert 2018, Dec. 20, 7:30 p.m. at Libby Gardner Concert Hall, 1375 Presidents Circle, SLC. Doors open at 7:00 pm. Admission is FREE. Early arrival is recommended as seats fill up quickly. This is a family friendly event. Free shuttles will be running all evening from the UoU's stadium parking lot to Libby Gardner. .
Marx Huanacas of the UTAH Mariachi Program, which is hosting auditions this month. Children and adults are encouraged to apply and see what Mariachi is all about. Concerts will be held in January. Marx and his daughter Constanza played a tune together during the show.
Claudia Benítez, Cultural Attaché at the Consulate of Mexico in SLC, on Thursday night's opening reception for the first annual LatinArte winners. The exhibit opens at 6:00 p.m. at the Consulado de Mexico in SLC, 660 S. 200 E., 3rd floor, SLC. Free and open to the public.
Victoria Petro-Eschler and Ian (he played Ode to Joy on his cello) of Salty Cricket Composers Collective, which has issued a call for instrument donations. Donate your previously loved instruments to SCCC and help one of their promising students make beautiful music. Wanted: Fractional cellos and violins, and flutes, clarinets and percussion.
A Poetry-Science Café preview with poets Katharine Coles and Alison Hawthorne Deming. Listen to Coles, Deming and Paisley Rekdal Wednesday, Dec. 5, 7:00-8:00 p.m. at the Salt Lake City Public Library, 210 E. 400 S., SLC. Look for them on the library's 4th floor.
Got a story you'd like to share on the show? Record a voice memo on your smart phone, then email it to radioactive@krcl.org. Keep it under 3 minutes and be sure to include a name and phone number in the body of the message.
RadioActive is a production of Listeners' Community Radio of Utah. Tonight's team included:
Exec. Producer/Host: Lara Jones
Assoc. Producer: Billy Palmer
Community Co-Host/Volunteer: Ma Black
Volunteer: Shell Danis