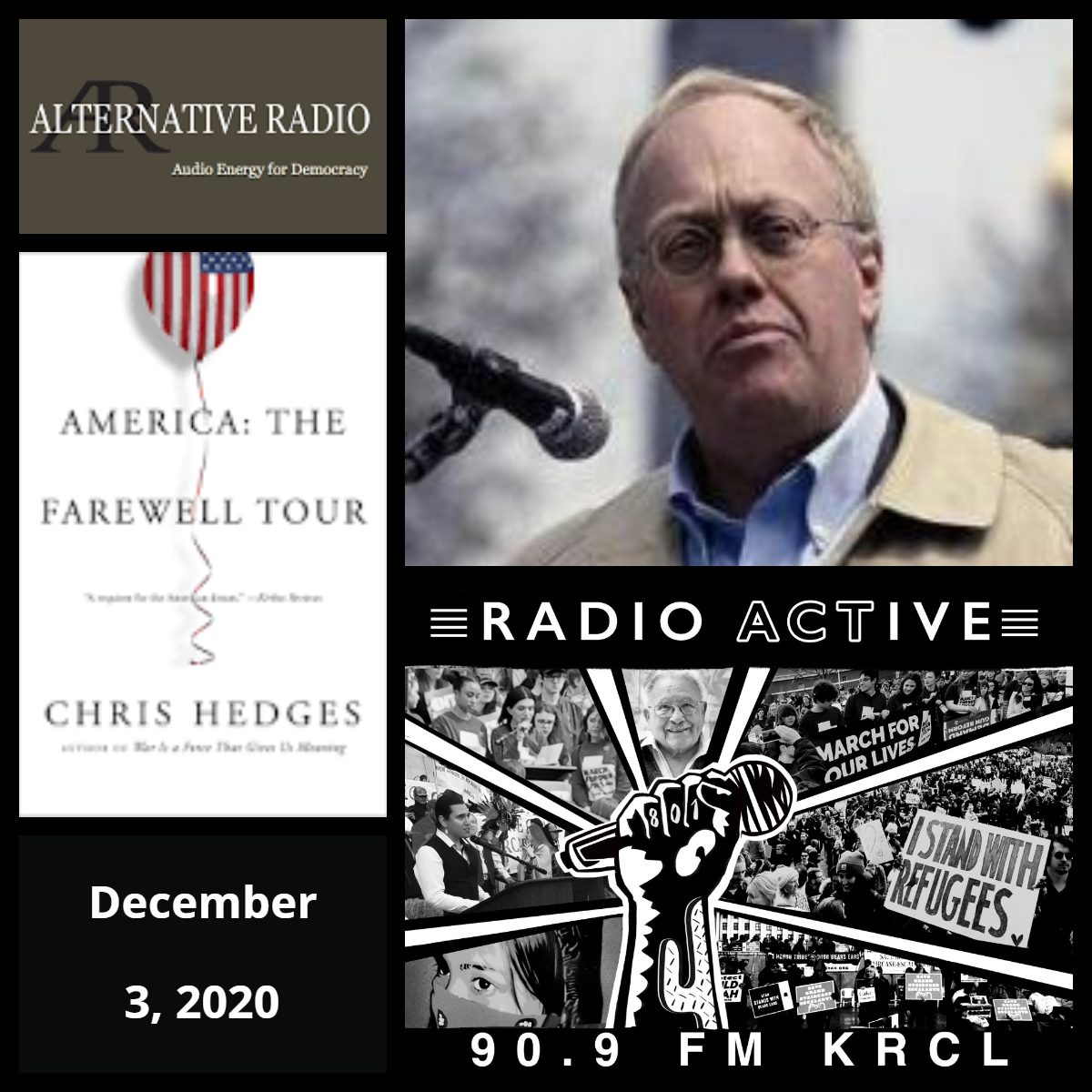 Beyond the Politics of Despair with Pulitzer Prize-winning journalist, Chris Hedges
Tonight's Lineup:
Beyond the Politics of Despair
We share Alternative Radio's evening with Pulitzer Prize-winning Journalist, and Author Chris Hedges. Hedges delivers a talk on what he sees as the honest truth about our current political climate and speaks about the antidote of engagement, finding kindred spirits and acting collectively towards the common good.
Program #HEDC015. Recorded in Troy, NY on October 16, 2020.

Words from the presenter: "Despair. We all experience it. It can lead to demoralization. What's the antidote? Engagement. Finding kindred spirits and acting collectively. Building bonds of solidarity. Working toward the common good. John Lewis, long-time Georgia Congressperson and civil rights icon had this advice: 'Do not get lost in a sea of despair. Be hopeful, be optimistic. Our struggle is not the struggle of a day, a week, a month, or a year, it is the struggle of a lifetime. Never, ever be afraid to make some noise and get in good trouble, necessary trouble.' "
Views, thoughts or opinions shared by guests are their own and do not necessarily reflect those of the board, staff or members of Listeners' Community Radio of Utah, 90.9fm KRCL. Tonight's RadioACTive team included:
Assoc. Producer/Host: Billy Palmer

Executive Producer: Lara Jones
###