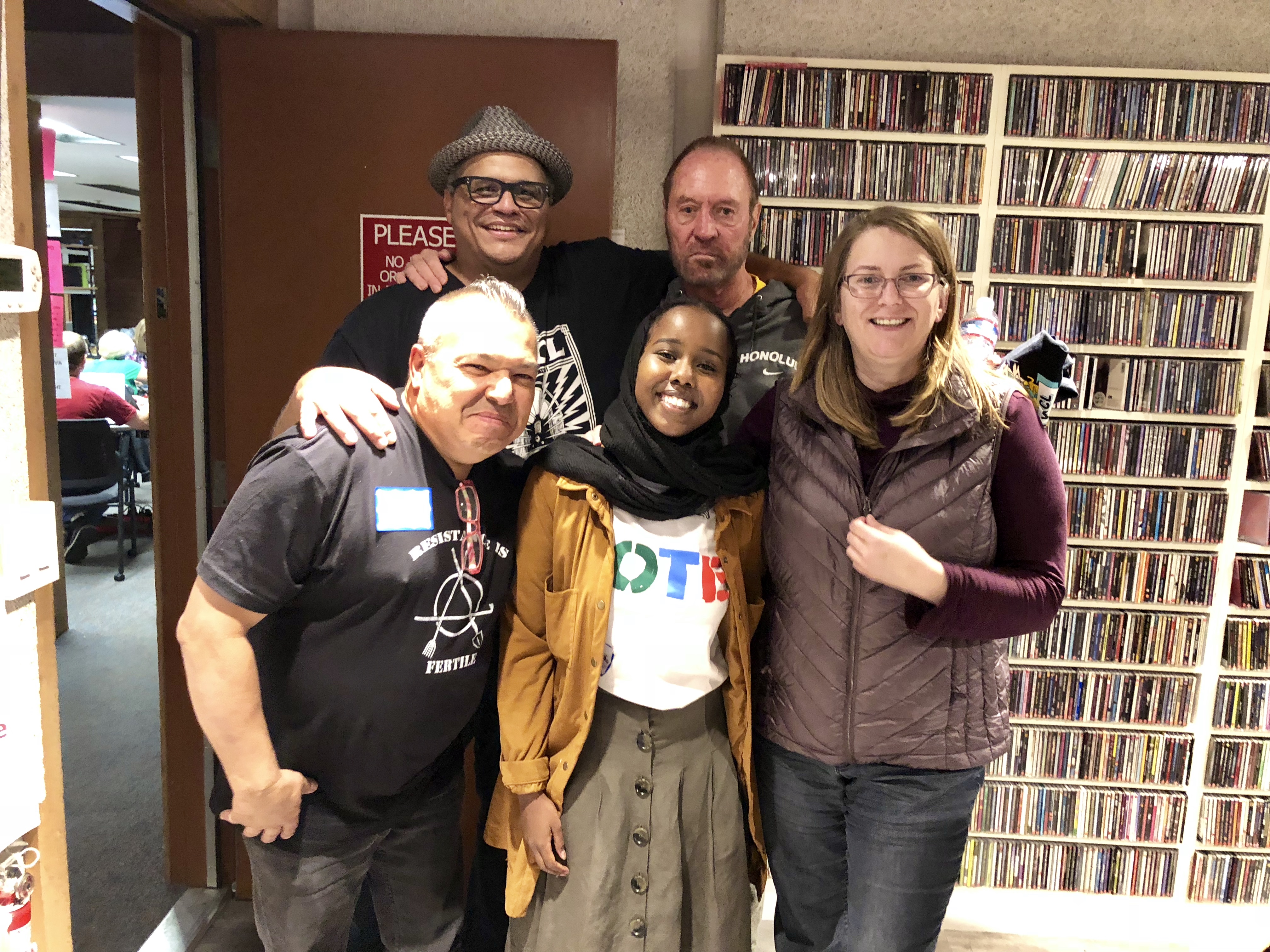 KRCL's Activism-Past, Present and Future, Mick Huerta, Live Music From Sammy Brue And The Grinders, The Black Donnelys and Blue Rain Boots
On Tonights Show:
A look back at some of Al The Punk Rock Farmer's favorite conversations this year.
From October 12th: Stephen Holbrook, founding father of KRCL and long-time activist is joined with Saida Dahir, a poet and a rising activist to talk about KRCL's long history of Activism and Positive Social Influence.
From January 12th: Mick Huerta, a former Utahn who has written about his love of South American food, culture and travel in several books, including Salsa! The Sauces of South America and HotList South America: HotSpots and the Top Intriguing Best Not To Be Missed. Huerta, who now splits the year between the Amazon and Andes, talked about chile seeds, finding the "mother chile," and how other cultures have adopted it as their own over the last 500 years.
From January 26th: A discussion on Ayahuasca
Spirit of the Andes' Mick Huerta, author of the forthcoming "Ayahuasca! The Amazon Path to Yourself," a South American spirit quest with ayahuasca and ghosts
Got a story you'd like to share on the show? Record a voice memo on your smart phone, then email it to radioactive@krcl.org. Keep it under 3 minutes and be sure to include a name and phone number in the body of the message.
RadioActive is a production of Listeners' Community Radio of Utah. Tonight's team included:
Exec. Producer/Host: Lara Jones
Assoc. Producer: Billy Palmer
Community Co-Host: Aldine Strychnine, KRCL's Punk Rock Farmer
Audio Engineer: Sullivan Phetchanpheng of Lights & Sound Studio
Audio Intern: Trevyn Porter
Volunteer: Sarah Thacker