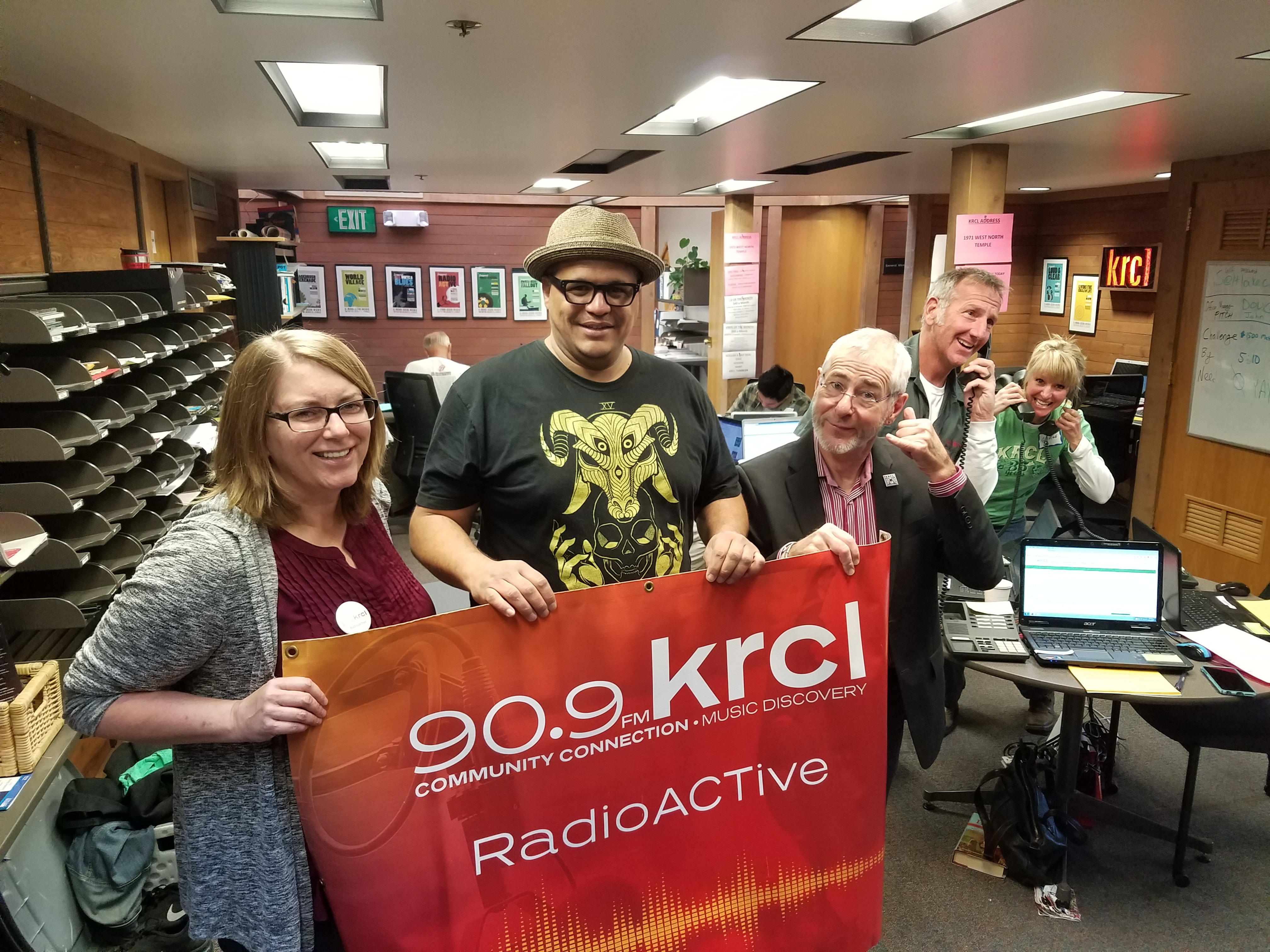 2018, Best Of Nick Burns, Salt Lake Sanctuary Solidarity Network, 2020 Census "Are You a Citizen", QTalks
On Tonight's Show:
A look back at some of Nick Burn's favorite conversations this year.
From January 31st: News had just broken that Vicky Chavez had decided to take sanctuary at the First Unitarian Church while on her way to the airport.
Rev. Tom Goldsmith, First Unitarian SLC
Kristin Knippenberg, Salt Lake Sanctuary Solidarity Network
Amy Dominguez, Unidad Inmigrante
From March 28th: The 2020 Census will now be asking about citizenship status – a question that hasn't been asked since 1950. Are you an American Citizen?
Richard Jaramillo, president of the Utah Coalition of La Raza, which opposes the reinstatement of a citizenship question for the 2020 U.S. Census.
From May 2nd: Q Talks, Bullying Laws, Youth Suicide with Equality Utah
Got a story you'd like to share on the show? Record a voice memo on your smart phone, then email it to radioactive@krcl.org. Keep it under 3 minutes and be sure to include a name and phone number in the body of the message.
RadioActive is a production of Listeners' Community Radio of Utah. Tonight's team included:
Exec. Producer/Host: Lara Jones
Assoc. Producer: Billy Palmer
Community Co-Host: Nick Burns
Volunteer: Natalie Benoy