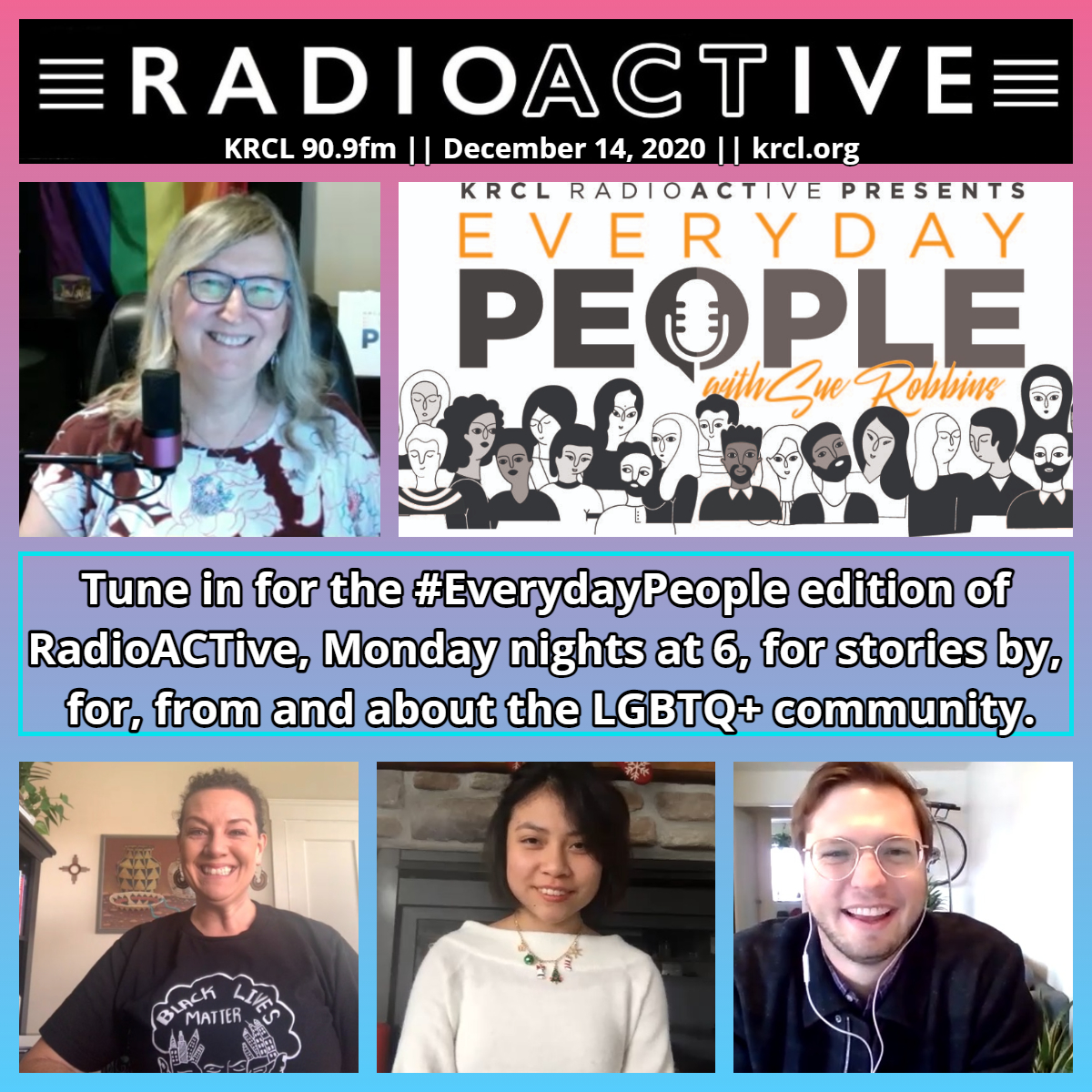 Sue Robbins, RadioACTive's #EverydayPeople host, talks with educator and activist Chelsie Acosta about what's feeding Utah's school-to-prison pipeline. Plus, Young Diplomats of the Utah Council for Citizen Diplomacy.
Tonight's lineup:
Utah Council for Citizen Diplomacy's Vincent Carson, director of youth programs, and Bridget Raymundo, Youth Diplomat. They have several programs to help youth gain experience in addressing the big issues of the day.
Global Leaders Scholarship Fund: "Launched this year in partnership with Jackie Biskupski and Chris Redgrave, the Global Leaders Scholarship gives Utah college students the opportunity to attend conferences and events similar to the UN Civil Society Conference hosted in Salt Lake last year. We are hoping to send our first batch of recipients to an event in summer/fall 2021, and our next round of interviews are taking place in January."

Young Diplomats of Utah. "Young Diplomats is our high school program, launched last year. The current cohort (2020/21) consists of 20 students from across Salt Lake and Utah counties and meets biweekly to talk with Citizen Diplomats (adult Utahns working in or tangential to international affairs), learn about global affairs, and participate in diplomacy simulations. Bridget is one of our 'Young Ambassadors' who participated in the program last year and has rejoined as a peer mentor. She provides input on the curriculum and helps lead negotiations in the simulations."

Expo 2020 Dubai. "UCCD is outreaching for Youth Ambassadors and Cultural Performers to represent the United States (and Utah!) at Expo 2020 Dubai next fall/spring. For Youth Ambassadors, this means spending several months in Dubai serving as guides at the USA Pavilion, being the face of the United States for millions of visitors. Cultural Performers spend a week in Dubai performing and representing the United States."
Sue spoke with educator and activist Chelsie Acosta about the issues feeding the school-to-prison pipeline.
Views, thoughts or opinions shared by guests are their own and do not necessarily reflect those of the board, staff or members of Listeners' Community Radio of Utah, 90.9fm KRCL. Tonight's RadioACTive team included:
Community Co-Host: Sue Robbins, #EverdayPeople edition of RA
Executive Producer, Host: Lara Jones
Assoc. Producer: Billy Palmer
###