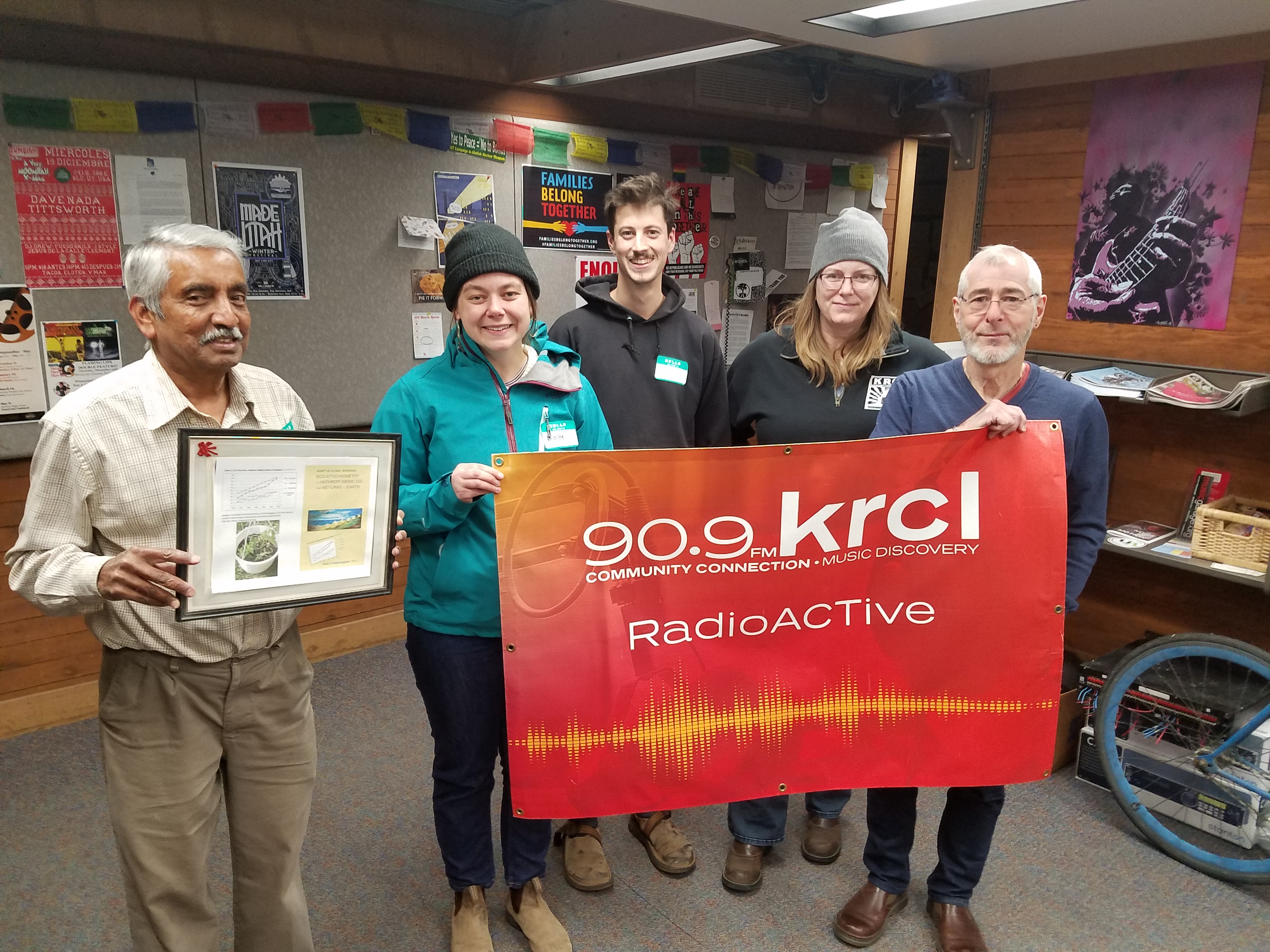 Public Nuisance at the Inland Port board meeting, Shivik on sage grouse, activists arrested for direct action in BLM office, AgriCoal, and Ute PAC in D.C.
Tonight's lineup:
The Utah Inland Port Authority board met on Utah's Capitol Hill this evening, and Aldo Tavares of the Community Coalition for Inland Port Reform was there. The board approved the hiring of a temporary administrator on a 6-month contract for $100k plus a $10K performance bonus. 
Voice Memo from Action Utah's Andrea Himoff:
Dr. John Shivik, National Sage-grouse Coordinator, explained the difference between federal and regional work on sage-grouse conservation -- and corrects what he feels we got wrong back in October. Also:
CLICK HERE for pdf of Greater Sage-grouse Proposed Land Management Plan Amendments (LMPA) and Draft Environmental Impact Statement (DEIS) for the Intermountain and Rocky Mountain Regions
CALL TO ACTION: Public comment deadline is January 3 for the U.S. Forest Service proposal (see link to DEIS above). CLICK HERE for the U.S. Forest Service's public input page on this issue. Or send your comments via one of the following methods

Mail: Sage-grouse Amendment Comment, USDA Forest Service Intermountain Region, Federal Building, 324 25th Street, Ogden, UT 84401
Facsimile: 801-625-5277
Climate justice activists Brooke Larsen, Wasatch Rising Tide, and Ryan Beam, Center for Biological Diversity, on direct actions this week. Larsen and Beam were two of four people arrested for failing to leave after delivering a letter to the Utah Bureau of Land Management with over 150 signatures and around 80 personal comments calling for an end to fossil fuel extraction on public lands. CLICK HERE for the live Facebook stream of the action, which included some social justice carolling.
Agricoal with Neale R. Neelameggham, author of "Eco-stoichiometry of Anthropogenic CO2 that Returns to Earth."
Ute PAC's Braidan Weeks reported back on a recent trip to Washington, D.C., to deliver a message from more than 120,000 constituents in Utah and around the country: #HandsOffIndianLand!
Got a story you'd like to share on the show? Record a voice memo on your smart phone, then email it to radioactive@krcl.org. Keep it under 3 minutes and be sure to include a name and phone number in the body of the message.
RadioActive is a production of Listeners' Community Radio of Utah. Tonight's team included:
Exec. Producer/Host: Lara Jones
Assoc. Producer: Billy Palmer
Community Co-Host: Nick Burns
Volunteer: Natalie Benoy