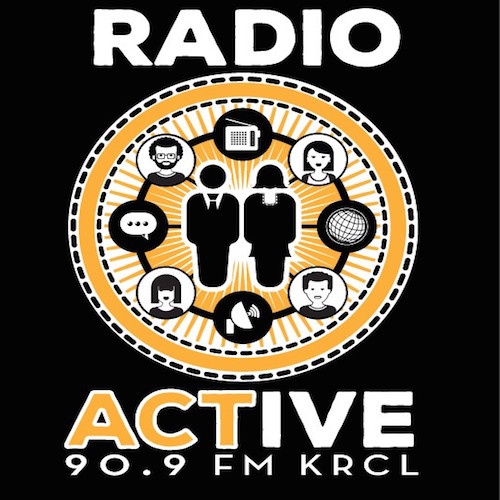 Placemakers: Activism through Art and Merry-go-rounds
Lara Jones is joined by KRCL Volunteer Big Jim Boswell to talk about and with fellow placemakers who #LoveWhereTheyLive enough to tackle issues and create change in the community. They'll introduce you to Mabel and Teddy, two 13-year-old friends championing a new merry-go-round at Lindsey Gardens; Cat Palmer, an artist whose work packs a political punch, plus Chris Forbes, a local filmmaker; and musician Hillary McDaniel, co-founder of Rock N' Roll Camp For Girls - SLC, who rocks family home evening her way. Musician Sarah Anne Degraw also showed up to bring the blues to RadioActive. Plus, Lessons in Falling Down, another episode in Objectified: More Than a Body, the special radio series from our colleagues at Utah Public Radio.
Check out rallies, direction actions and other community events mentioned on the show on the RadioActive Facebook page.