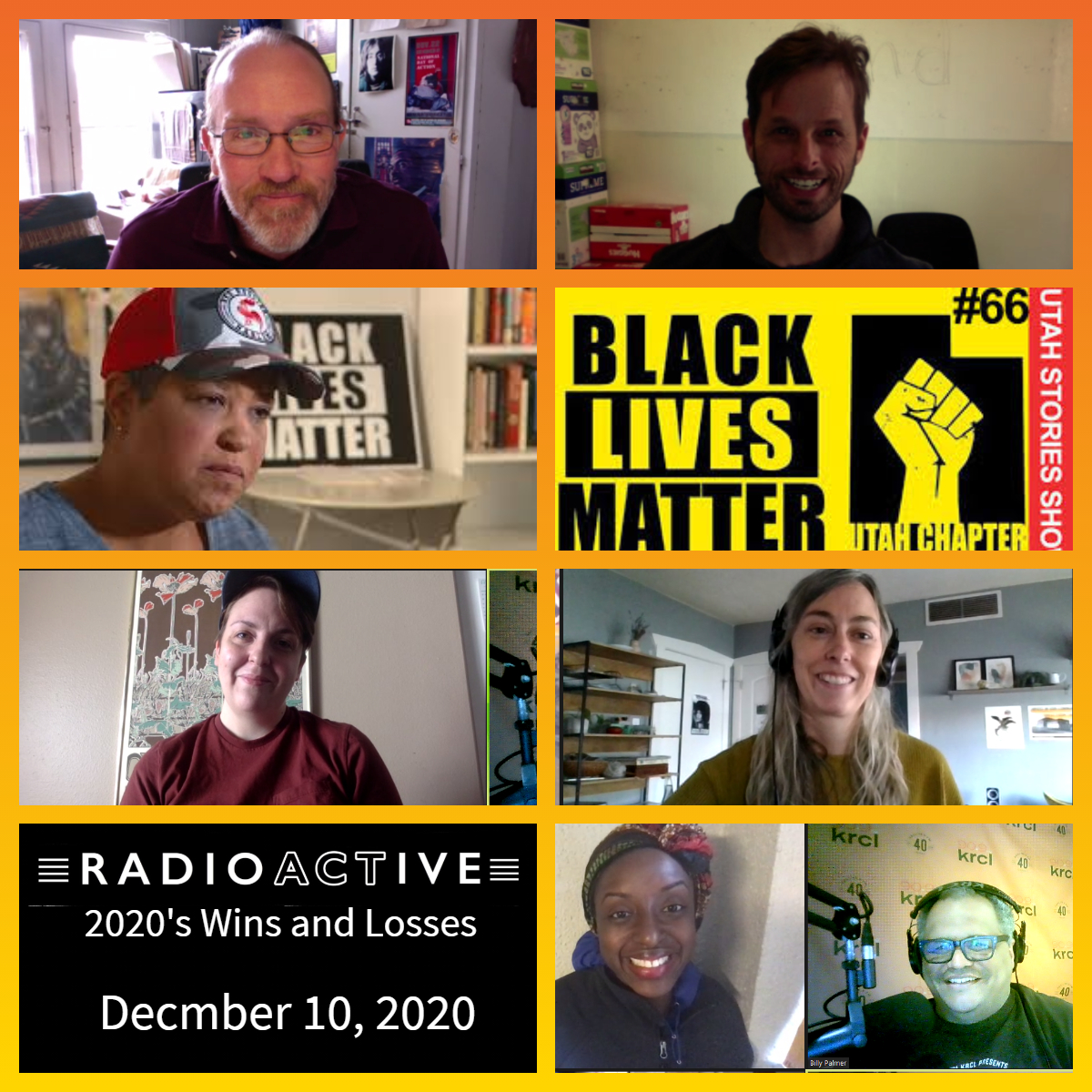 2020's Grass Roots, Wins and Loses with the Crossroads Urban Center, Black Lives Matter Utah and Decarcerate Utah
Tonight's lineup:
Tallying the Wins and Losses of 2020 for grassroots Activists and Community Builders: A look back at the big moments. Plus conversations of what comes next, and how community members can help in the year to come.
Brinley Froelich and Eliza McKinney of Decarcerate Utah talked about the Salt Lake Community Bail Fund launched earlier this year as a response to the spread of Covid 19 in jails and prisons.
Lex Scott of Black Lives Matters Utah talked about the balance of large crowds and well-attended protests and the need for actual change in legislation and municipal policy and practices.
Glenn Bailey and Bill Tibbits of the Crossroads Urban Center talked about a lack of focus on what they say is the most important issue in poverty and homelessness, affordable housing.
Views, thoughts or opinions shared by guests are their own and do not necessarily reflect those of the board, staff or members of Listeners' Community Radio of Utah, 90.9fm KRCL. Tonight's RadioACTive team included:
Assoc. Producer/Host: Billy Palmer

Community Co-host: Franque Bains

Executive Producer: Lara Jones
###