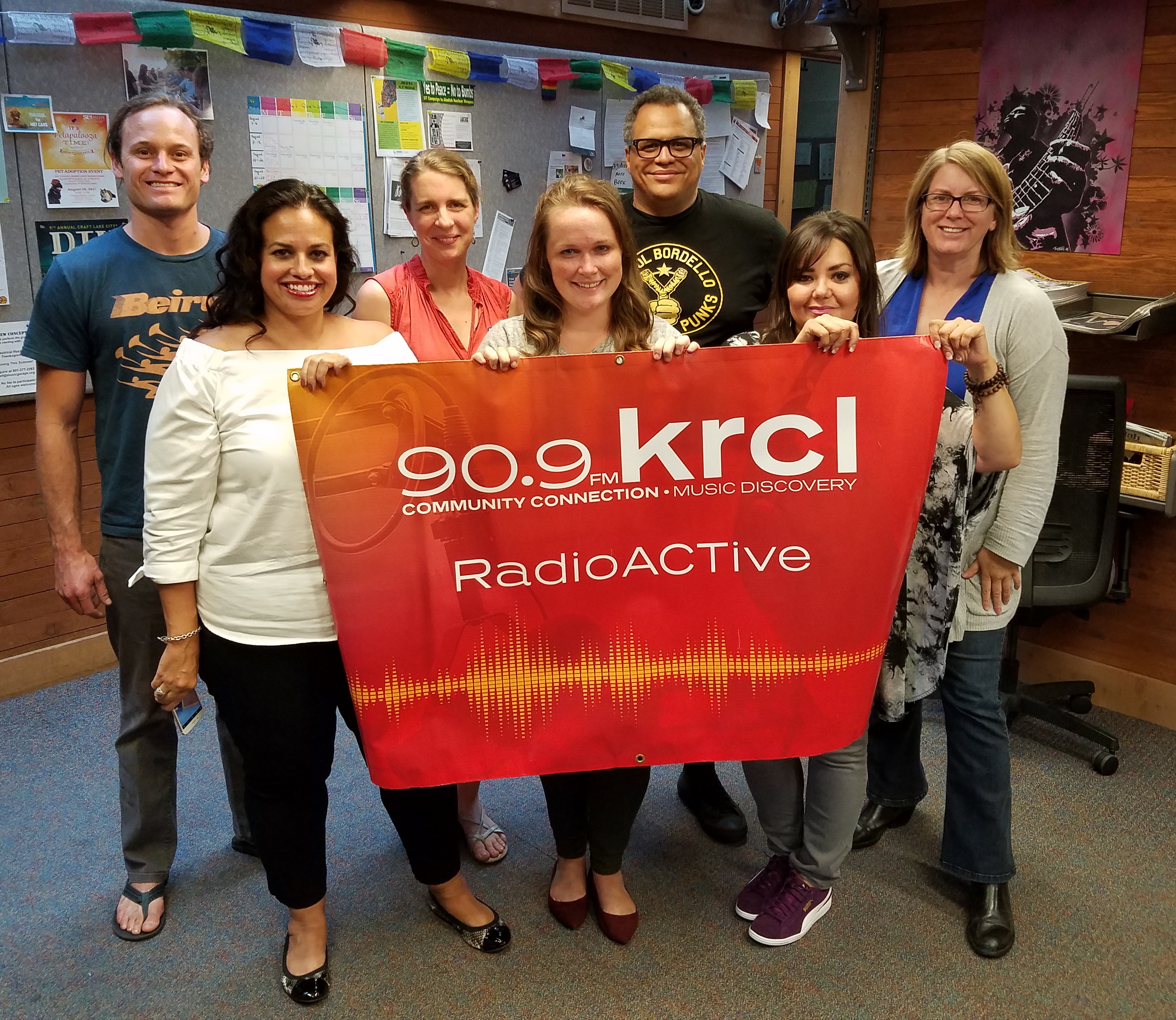 Women in Politics, Blindspot, Utahns Speak Out, Action Utah, Art and Activism with Ruby Chacon
Hosted by Lara Jones and Ma Black, tonight's show featured women in politics, from art to grassroots to party politics.
Lineup:
Ruby Chacon, renowned muralist, talked about the intersection of her art and activism during the RadioActive Report. Her self-portait, "Self as Undocumented," is "my reminder to why I use my work to create spaces of belonging by empowering through images, stories, and community engagement."
Blindspot, KRCL's ocassional storytelling series, made possible with the generous support of the Utah Women's Giving Circle. Tonight, from award-winning journalist Andrea Smardon and her Changing Our Stories podcast, To Be Heard: A woman loses her political party and her religion, but finds her voice.
Panel on women in politics, featuring:

Celina Milner, who ran for Utah State Senate in West Jordan/Taylorsville last year.

Madalena McNeil, who started Utahns Speak Out in the wake of the 2016 presidential election.