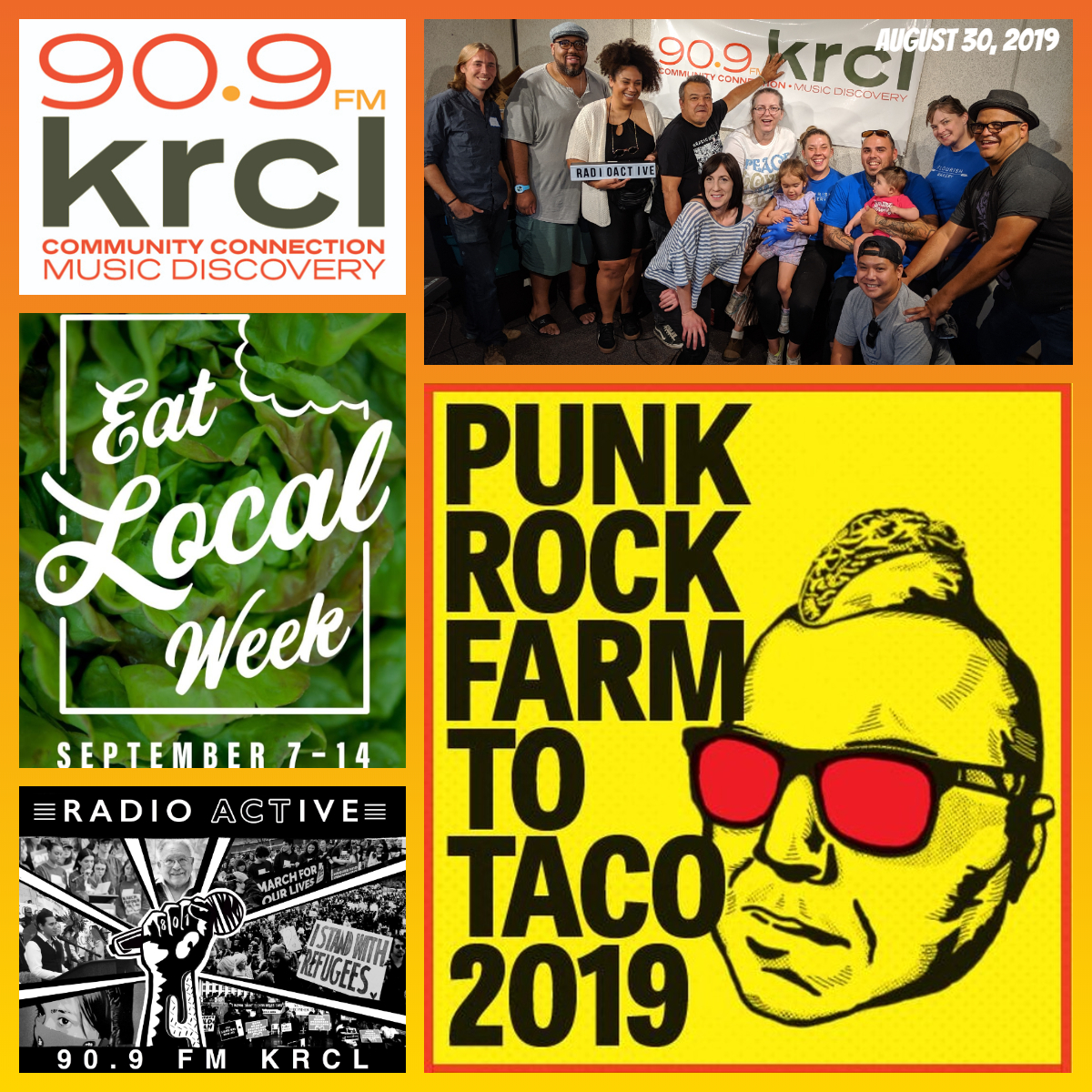 Musician Jazzy Olivo live in the studio, Flourish Bakery's new food truck, Salt and Vinegar Syndicate, The Village Cooperative's approach to the agrihood
Tonight's lineup:
Live music from Salt Lake's own Jazzy Olivo, jazz songstress, and keyboardist Isaiah Smith. They're headed into the studio and should have something for you to download this fall.
Eat Local Week Utah, featuring the 2nd Annual Punk Rock Farm to Taco. Tickets are going fast. Click here to get yours today! To take the Eat Local Challenge, click here.
First-ever #FoodTruckFriday with the Punk Rock Farmer, featuring:
#UrbanFarmReport, featuring The Village Cooperative, a group committed to localizing the production of food by growing and distributing it in a three-block radius. They're over in the Rose Park and Fair Park area here on SLC's west side. Darin Mann talked about this ambitious project.
Sept. 2:
Sept. 9: Backyard Chickens For Beginners, 6:00-8:00 p.m. A Permie Potluck to learn the basics for urban chicken keeping — from raising chicks, setting up an appropriate coop, health & nutrition, preventive measures and predator safety
Got a story you'd like to share on the show or an issue you'd like us to cover? Record a voice memo on your smart phone, then email it to radioactive@krcl.org. Keep it under 3 minutes and be sure to include a name and phone number in the message.
Views, thoughts or opinions shared by guests are their own and do not necessarily reflect those of the board, staff or members of Listeners' Community Radio of Utah, 90.9fm KRCL. Tonight's RadioACTive team included:
Exec. Producer/Host: Lara Jones
Assoc. Producer: Billy Palmer
Community Co-Host: Aldine Strychnine, KRCL's Punk Rock Farmer
Volunteer: Brooke Estes
Audio Engineer: Sullivan Phetchanpheng
###