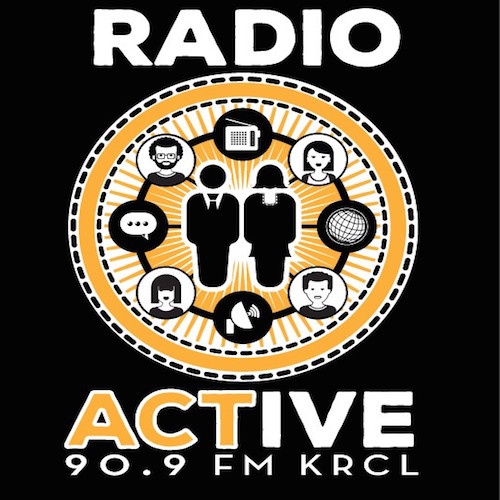 Ask a _____: The Justice System and Race in America
Tonight's show was hosted by Emily Means and Billy Palmer:
On the RadioActive Report (begins at 07:50):
Volunteering opportunities:
TreeUtah Willow Planting: Aug. 27, 9 a.m. at Strawberry River (near Daniel's Summit in Heber City). TreeUtah is very excited for our first partnership with the US Forest Service. Join us as we harvest and plant willow cuttings along the Strawberry River. These trees will help stabilize the bank and improve the water quality. Utilizing cuttings is a great way to work with what nature already has provided as we know they will grow well. Registration REQUIRED HERE.

Anime Banzai: Oct. 21, 9 a.m. at Davis Conference Center (Layton). Anime Banzai is Utah's premiere convention focusing on Japanese culture, anime (animated cartoons), and manga (comic books). Anime Banzai is a three-day convention held each year over UEA weekend in October by an ALL-VOLUNTEER STAFF. But we can't do it without YOU! Information at www.animebanzai.org.

Wasatch Community Gardens 2016 Tomato Sandwich Party Volunteer: Saturday, Sept.10,10:00 a.m. - 2:30 p.m. at the Grateful Tomato Garden (800 S. 600 East, SLC). Help us celebrate our annual Tomato Sandwich Party as a volunteer! Volunteers will help with a variety of tasks including greeting people, slicing beautiful heirloom tomatoes, & making, all while having good conversations and listening to great music. Volunteers will also have the chance to eat as many tomato sandwiches as they'd like and enjoy the party! Please complete the registration form HERE.
Ask a Black Person, Ask a White Person: The Justice System (begins at 21:30), featuring:
J-Renee from the Oddly Influenced podcast and Ben Riseman, a student at the University of Utah.
Music featured on the show:
Mavis Staples -- Eyes on the Prize
Black Lips -- Justice After All
The Byrds -- Change is Now
If you have an idea -- guest, topic, something new -- for RadioActive, send an email to radioactive@krcl.org or post it to our new Facebook page.