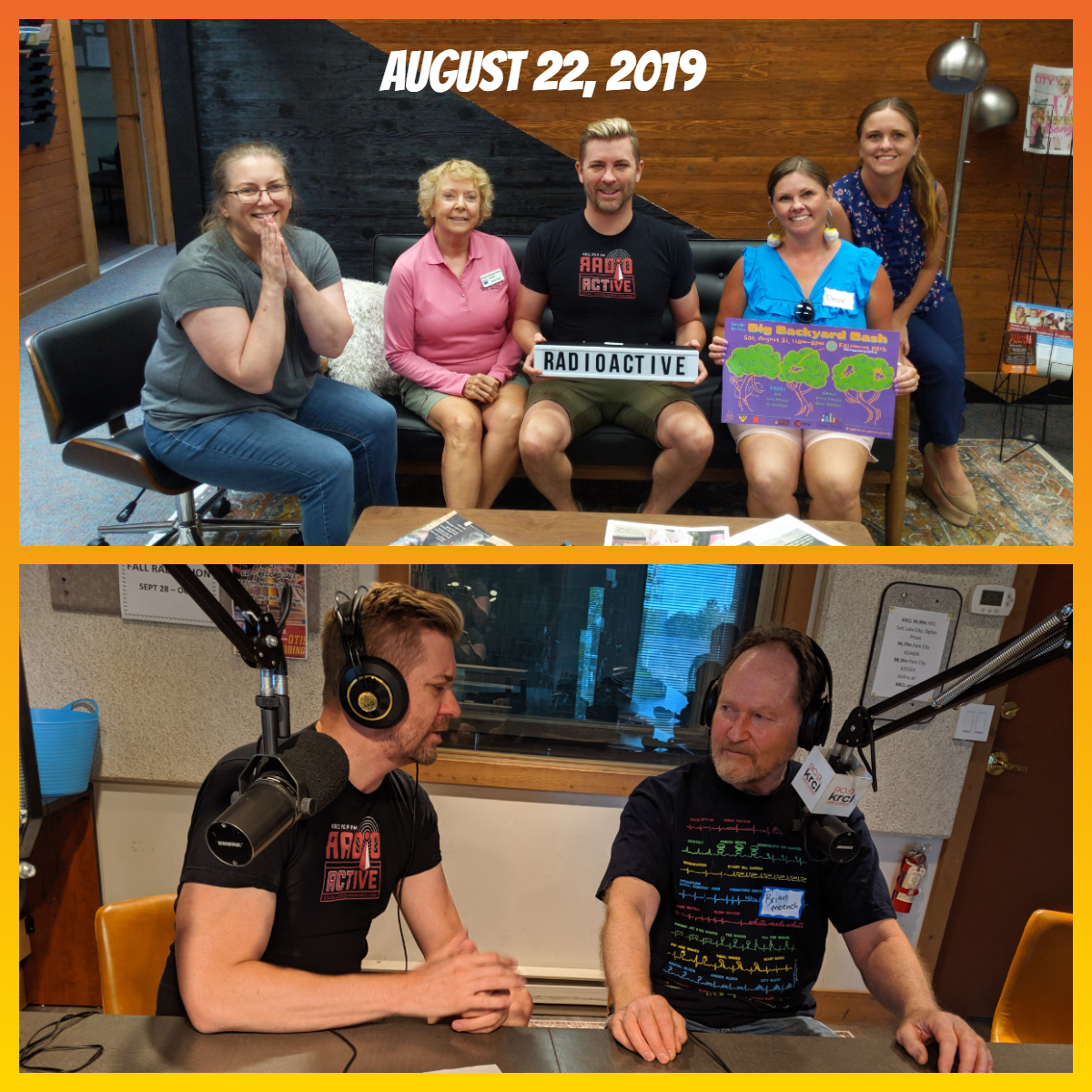 Guest Host Troy Williams on the latest challenge to banning conversion therapy in Utah. SLC dedicates burial marker to enslaved Black pioneer. Dr. Brian Moench on latest study proving ozone pollution is much worse than thought. Legislative interim update. New Backyard Bash, history project in Sugar House.
Tonight's lineup:
Dayna McKee, organizer of The Sugar House Backyard Bash, Aug. 31 at Fairmont Park. In addition to local art, food, history, commerce, and sports, the I am Salt Lake Podcast team will be on site to collect people's oral histories of the neighborhood.
Nickie Nelson of the League of Women Voters of Utah returned to recap this month's interim committee meetings of the Utah Legislature.
Aug. 24: Kickoff to 100 Years, 10a-1p at Mestizo Coffee House, 631 W. North Temple, SLC. The League of Women Voters of Salt Lake is gearing up to commemorate Utah's ratification of the 19th Amendment on September 30, 1919, granting women suffrage half a century earlier than the nation. Guest speaker Linda Hilton will take you through the fascinating history of Utah women and their determination to vote.
Troy Williams of Equality Utah switched from special co-host to guest to talk about the latest opposition to banning conversion therapy in Utah.
According to EU: "The Board of Psychologists has released a draft rule that will effectively protect LGBTQ people from conversion therapy. The proposed language is now open for public comment. And right on cue, Gayle Ruzicka and her Eagle Forum are pressuring the board to weaken the language so that conversion therapists can continue their dangerous practice."
Click here to read the draft rule. Comments will be accepted through Oct. 1, but a public hearing is set for 9:00 a.m. Thursday, Sept. 26. Click here for Equality Utah's link to comment.
Williams also talked about EU's annual Allies Gala coming up October 5: Allies 2019: Spark the Fire with Billy Porter. Click here for tickets, which are now on sale.
Dr. Brian Moench of Utah Physicians for a Healthy Environment on a study published last week in the Journal of the American Medical Association that linked long term air pollution with ground level ozone to the development of emphysema even in non-smokers. The effect was similar to smoking a pack of cigarettes per day for 29 years. Click here to read the JAMA abstract.
Got a story you'd like to share on the show or an issue you'd like us to cover? Record a voice memo on your smart phone, then email it to radioactive@krcl.org. Keep it under 3 minutes and be sure to include a name and phone number in the message.
Views, thoughts or opinions shared by guests are their own and do not necessarily reflect those of the board, staff or members of Listeners' Community Radio of Utah, 90.9fm KRCL. Tonight's RadioACTive team included:
Exec. Producer/Host: Lara Jones
Assoc. Producer: Sarah Thacker
Community Co-Host: Troy Williams
Volunteer: Sarah Thacker
###