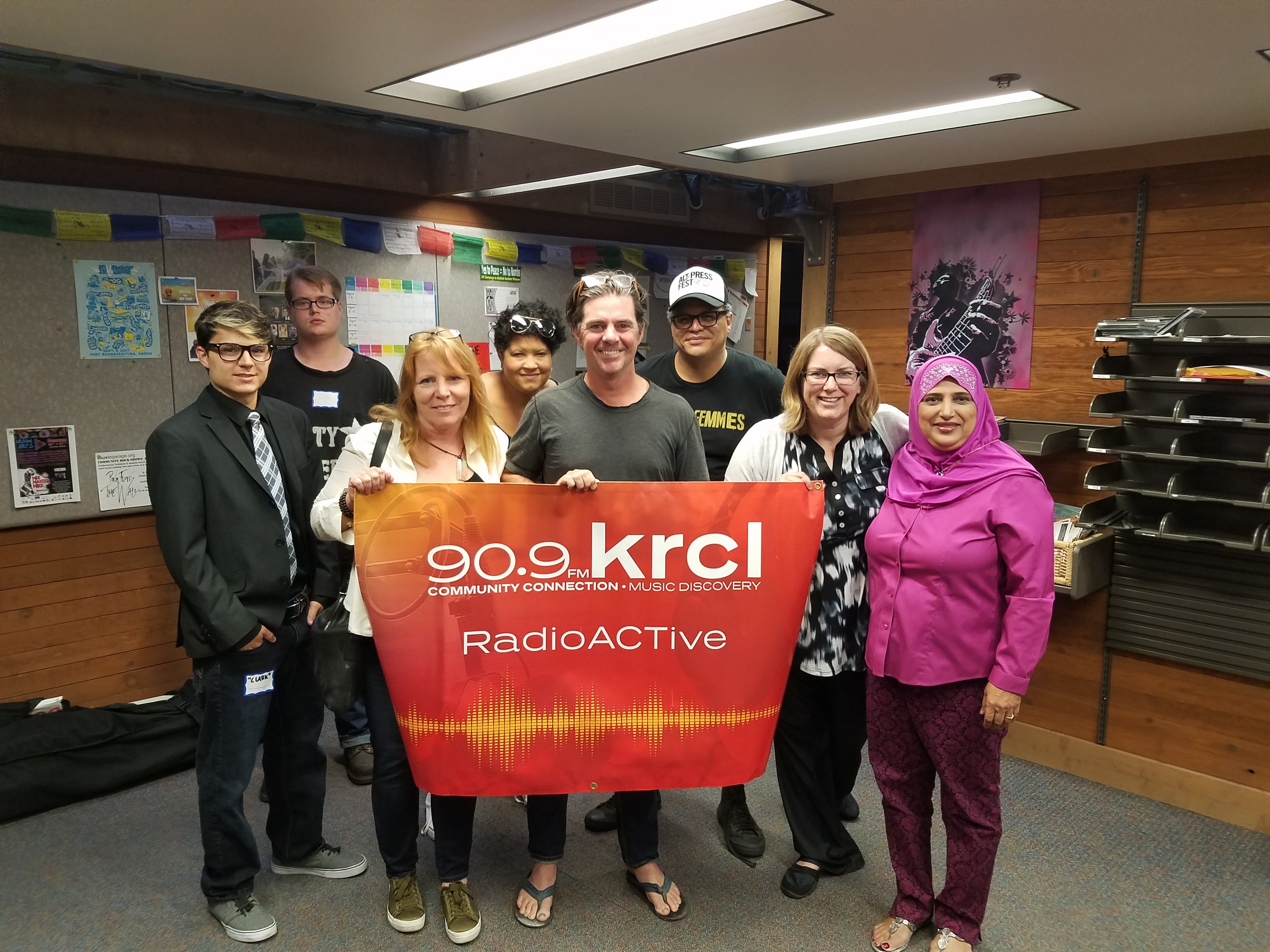 Blindspot with Andy Farnsworth, Petapalooza with Marconi and Vinyl, and Protest Movements - from Students Against Apartheid to Antifa and Black Bloc
Hosted by Lara Jones and Noor Ul-Hasan, tonight's show included a panel on protest movements past and present. From the anti-apartheid movement at the University of Utah in the mid-1980s to today's Antifa and Black Bloc groups.
Lineup:
Petapalooza with Callista Pearson of Salt Lake County Animal Services. She brought in two kittens, Marconi and Vinyl (see video below), to talk about the 4th annual pet adoption event, this Saturday from 9 a.m. to 4 p.m. at the Salt Lake County Library's Viridian Center, 8030 S. 1825 W., West Jordan.

Blindspot with comedian Andy Farnsworth, who asked people about gender roles and marriage while attending the Cat Power Twilight Concert recently. Blindspot is made possible with the support of a generous grant from the Utah Women's Giving Circle.

Panel on protest movements, past and present:

Ginger Tolman, Tom Price and Salem Ajluni, founding memebrs of Coalition to Stop Apartheid and sister group Students Against Apartheid. CSA/SAA were instrumental in the mid-1980s push for the University of Utah to divest investments in or with South Africa as long as apartheid remained in place. Price was one of the plaintiffs in the successful lawsuit that allowed students to keep the shanties they had erected on campus to protest the apartheid system and the University's investments.

Ian Decker of UoU Students for a Democratic Society and "Clark," a Utahn who identies as Antifa, short for anti-fascist, and Black Bloc, two groups willing to use violence if met with violence from other protesters, typically those who are or sympathize with alt-right groups.