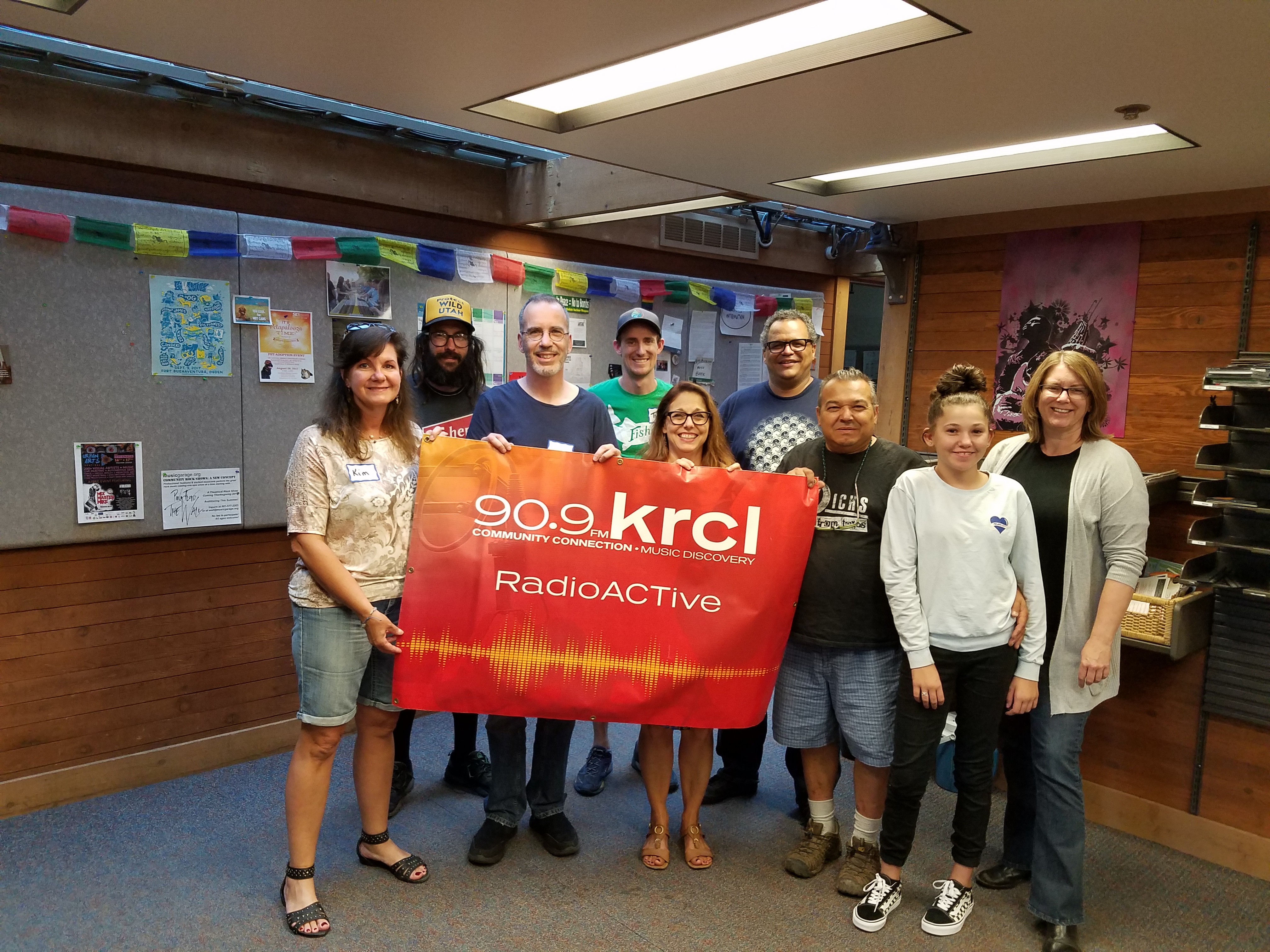 Punk Rock Farmer Friday wtih a NASA Solar System Ambassador, Fisher Beer, Urban Farm Report, Live Music with Otter Creek, and More!!!
Hosted by Aldine Strychnine, KRCL's Punk Rock Farmer, and Lara Jones.
Lineup:
Live music with Otter Creek, which is playing Tune INN! A Benefit Concert for The INN Between Friday, August 25, at South Valley Unitarian Universalist Society

,

6876 S. Highland Drive, Cottonwood Heights.

Otter Creek is also set to play Saturday, Aug. 19, at the Gallivan Center, as part of Bluegrass Saturday Night. The show features a bunch of bluegrass bands and it's FREE!
Kim Correa of The Inn Between explained the work of Salt Lake City's only hospice for the homeless, which celebrates its 2nd anniversary this month.

Grant Fust, Urban Arts Gallery, which hosts a reception for its current show, Eight o'Clock in the Morning, as part of the August Gallery Stroll in SLC.

Peruse the list of openings at www.gallerystroll.org/current.htm (updated the second week of each month) to select from dozens of diverse gallery openings and visual art exhibitions from 6-9 p.m. tonight.

Brewmaster Colby Frazier, Fisher Brewing, which will take part in this weekend's 8th Annual City Weekly Utah Beer Festival at the Utah State Fair Park.
Solar eclipse party planning with Patrick Wiggins, NASA Solar System Ambassador.
Urban Farm Report with Ron and Anita Murphy of R & A Hyrdoponics. Look for them at the Wasatch Front Farmers Market, Sundays from 9 a.m. to 2 p.m. at Wheeler Historic Farm, 6351 S. 900 E., Murray.