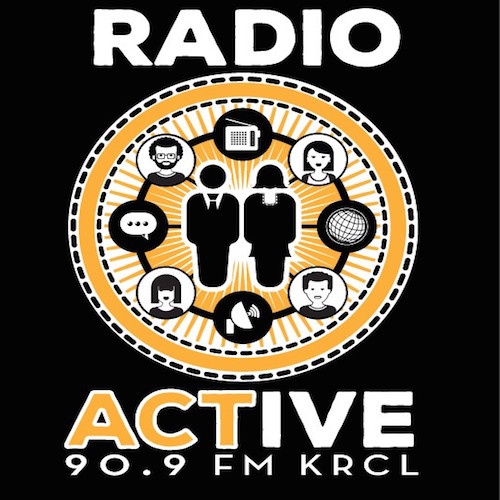 Reading the Political Tea Leaves
Tonight's show was hosted by Lara Jones and Dr. Dave Derezotes of the Radical Middle:
RadioActive Report (begins at 06:40):
Pres. Obama leaves the White House a nerdier place than he found it
Libertarian presidential candidate Gary Johnson makes comments on Mormonism and religious freedom. Johnson will also be at the University of Utah on Aug. 6.
Night Out Against Crime: Tuesday, Aug. 2 at 5:15 p.m. Mayor Jackie Biskupski and the Salt Lake City Police Department will join residents throughout the city for the annual Night Out Against Crime. Designed to strengthen the partnership between law enforcement and the communities they serve, Night Out Against Crime provides residents with activities to heighten crime prevention awareness, strengthen neighborhood spirit, and create safer and stronger communities through solidarity.

Screening of "Nuclear Savage": August 8 at 6:30 p.m. at Marmalade Branch Library (280 W. 500 North, Salt Lake City). The Marshall Islands were home to 67 US atmospheric nuclear weapons tests. See what the fallout was. Sponsored by the Utah Campaign to Abolish Nuclear Weapons (UCAN). No ticket required.
Guests and topics included on the show (begins at 21:48):
Discussing local and national politics after the Democratic and Republican National Conventions, with Matthew Burbank, Associate Professor, Political Science Department, University of Utah; Morgan Lyon Cotti, Hinckley Institute, UoU; and Bryan Schott, UtahPolicy.com.