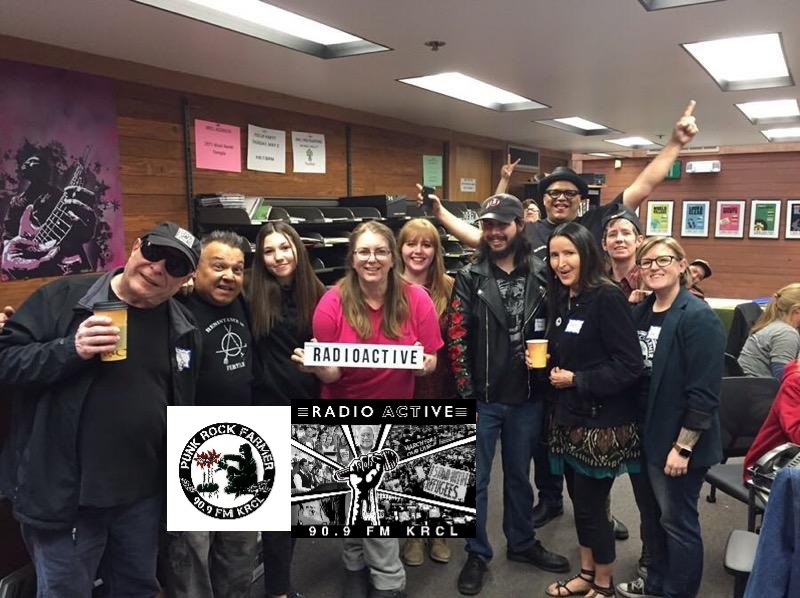 Day 5 of Spring Radiothon for RadioACTive, featuring Aldine Strychnine, KRCL's Punk Rock Farmer
Thanks to everybody who called in during the show and helped us meet challenge grants from listeners and Dogwood Plat, a great little punk rock farm in the Fair Park neighborhood of Salt Lake City!
Another big thank you to Prof. Theresa Martinez and Stewart Houser and Natalie Fullmer, students in her spring class SOC 3041-001 SOCIOLOGY OF ROCK AND ROLL at the University of Utah.
Playlist:
Sex Pistols | Anarchy In the U.K.
Sex Pistols | God Save the Queen
The Clash | Should I Stay or Should I Go
The Clash | Know Your Rights
The Clash | White Riot
The Slits | Typical Girls
Patti Smith | Piss Factory (radio edit)
Social Distortion | Story Of My Life
Dead Kennedys | MTV-Get Off the Air
Dead Kennedys | Nazi Punks F--- Off (radio edit)
Bad Brains | Banned in DC
Minor Threat | Straight Edge
Husker Du | Makes No Sense At All
Dropkick Murphys | Tessie (radio edit)
Rancid | Ruby Soho
Pussy Riot | Putin Lights Up The Fires
Ramones | Sheena Is a Punk Rocker
Show your support for Punk Rock Farmer Fridays on RadioACTive by picking up the new t-shirt: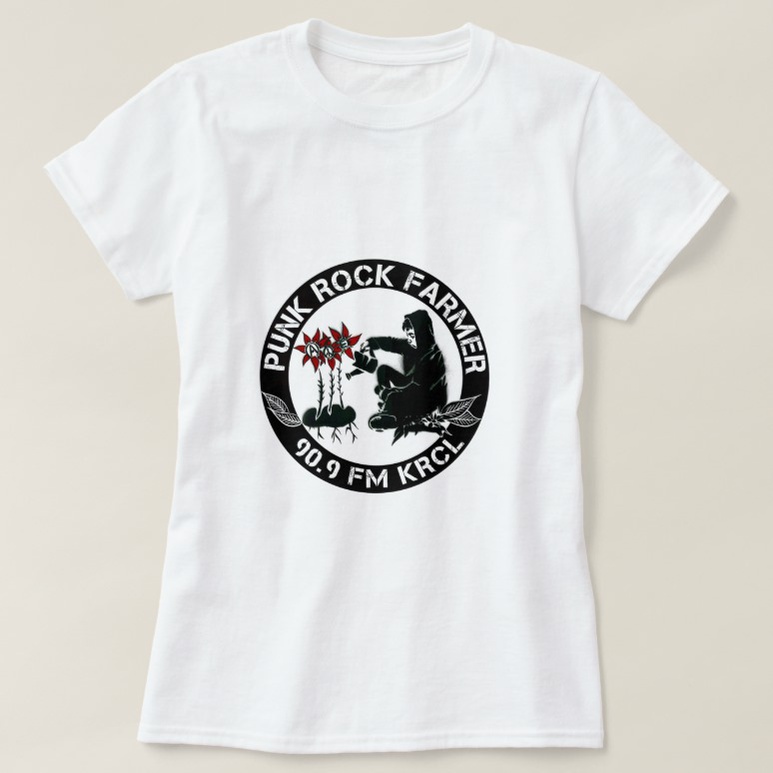 Missed out on pledging during RadioACTive/Radiothon? All the great t-shirts are still available. Just call 800-359-9191 to make your contribution, or click here. Either way, thank you for your support. 
RadioACTive is a production of Listeners' Community Radio of Utah. Tonight's team included:
Exec. Producer/Host: Lara Jones   
Assoc. Producer: Billy Palmer
Community Co-Host: Aldine, KRCL's Punk Rock Farmer
Volunteer: Kristen Neilson
###