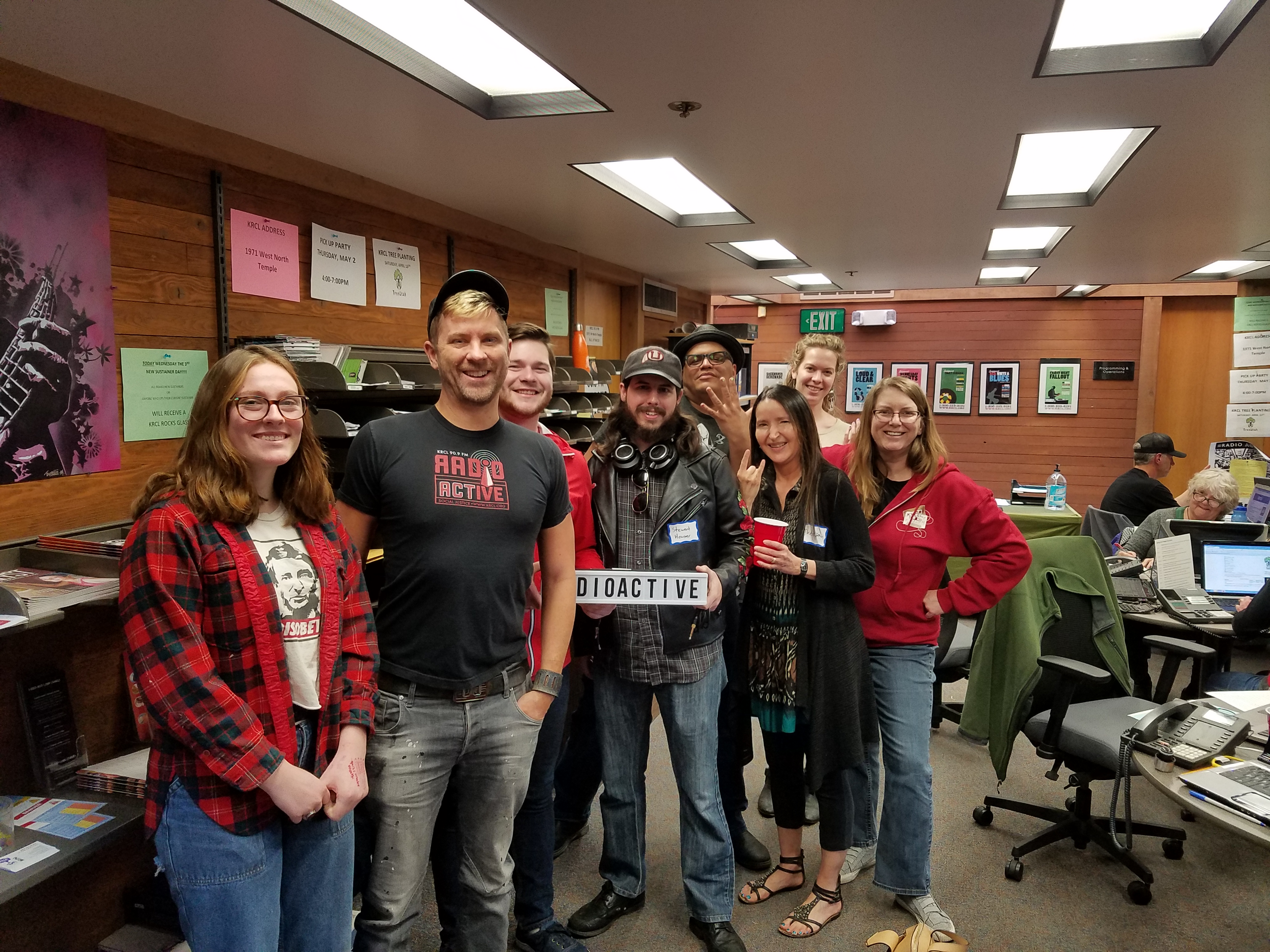 Day 3 of Spring Radiothon for RadioACTive, featuring Troy Williams and Music Meets Activism -- folk, jam bands, glam and metal
Thanks to everybody who called in during the show and helped us meet challenge grants from Red Iguana and Bob Kihm. 
Another big thank you to Prof. Theresa Martinez and Stewart House and Wyatt Gilles, students in her spring class SOC 3041-001 SOCIOLOGY OF ROCK AND ROLL at the University of Utah.
Playlist:
Amy Ray | SLC Radio
Woody Guthrie | This Land Is Your Land
Bob Dylan | The Times They Are A-Changin'
Grateful Dead | Ripple
Grateful Dead | Not Fade Away-Goin' Down the Road Feeling Bad
Florence & The Machine | Not Fade Away
Buffy Sainte-Marie | My Country Tis of Thy People You're Dying
Buffy Sainte-Marie | No No Keshagesh
Creedence Clearwater Revival | Run Through the Jungle
Sly & the Family Stone | Everyday People
Patti Smith | People Have the Power
Santana | Oye Como Va
Pink Floyd | Us & Them
Pink Floyd | Comfortably Numb
David Bowie | Space Oddity
Queen | Under Pressure
Queen | Bohemian Rhapsody
California Guitar Trio | Bohemian Rhapsody
Black Sabbath | War Pigs
Cake | War Pigs
Creedence Clearwater Revival | Fortunate Son
Joni Mitchell | Big Yellow Taxi
Sly & the Family Stone | Stand!
A RadioACTive Extra with David Litvack: On April 2nd, legislators, religious leaders, activists and community members alike gathered in the rotunda at the Utah State Capitol to watch Governor Gary Herbert sign SB 103 Victim Targeting Penalty Enhancements into law. Among the many was David Litvack who, while serving as House Representative District 26, co-sponsored some the first hate crimes bills in Utah starting in 2000. RadioACTive's Billy Palmer caught up to Litvack at his office to get his thoughts on the day. Litvack now serves as the Deputy Chief of Staff at the Salt Lake City Mayor's Office. Use the media player below to listen to the complete interview.
Show your support for RadioACTive by picking up the new t-shirt: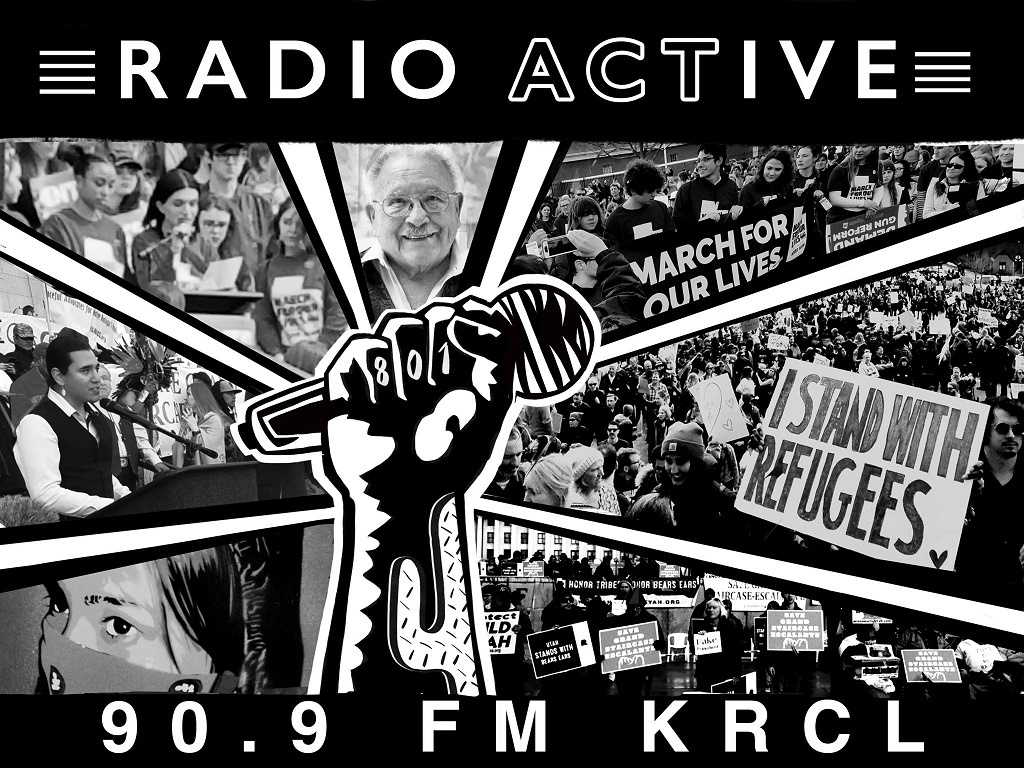 We'll be back at 6 p.m. Thursday night with community co-host Billy Palmer, as well as a new playlist from Billy, Theresa Martinez (the professor of rock 'n roll) and her students. Call 800-359-9191 to make your contribution, or click here during the show. Either way, thank you for your support. 
RadioACTive is a production of Listeners' Community Radio of Utah. Tonight's team included:
Exec. Producer/Host: Lara Jones
Assoc. Producer: Billy Palmer
Community Co-Host: Troy Williams
Volunteer: Natalie Benoy
Intern: Isabella Sabala
###