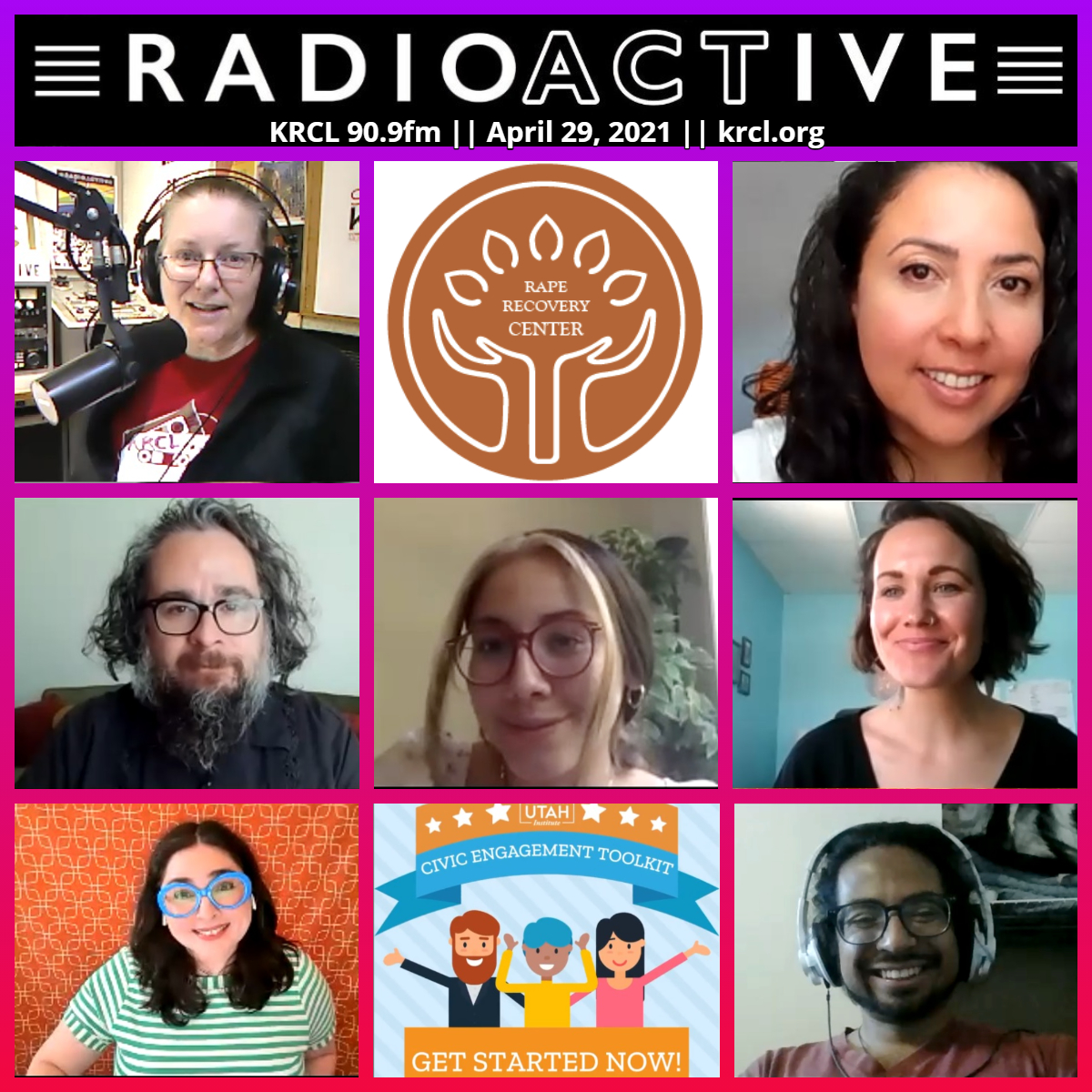 Rape Recovery Center on prevention and eliminating shame for Sexual Assault Awareness Month. Plus, SLC Mayor announces new tiny home village with The Other Side Academy, Better Utah Institute drops cool new tools for grassroots activists and community builders, and #PoetryStillHappens with Willy Palomo.
Tonight's lineup:
Comments from Salt Lake City Mayor Erin Mendenhall and The Other Side Academy's Joseph Grenny at a press conference today where they announced the formation of a partnership to create a tiny home village. The mayor and Grenny hope to tap federal funds from President Biden's American Resource Plan to develop the village.
Click here for details on The Other Side Village, "a self-reliant master-planned neighborhood that provides affordable, permanent housing, access to social services, and a supportive community for men and women coming out of chronic homelessness."
Melissa Nelson-Stippich, civic engagement coordinator at Better Utah Institute, which just launched a new game-ified civic engagement toolkit.
#PoetryStillHappens, featuring Willy Palomo. He has performed his poetry nationally and internationally at the National Poetry Slam, CUPSI, and V Festival Internacional de Poesía Amada Libertad in El Salvador. Wake the Others, Palomo's debut collection of poetry, is forthcoming from Black Lawrence Press.
#ChangingTheNarrative: As Sexual Assault Awareness Month draws to a close, RadioACTive examines the role of shame in dealing with the issue as individuals and a community. Guests from Rape Recovery Center included:
Sonya Martinez-Ortiz, Executive Director
Laura Baumgart, Director of Clinical Services
Jorge Barraza, Prevention Coordinator
Danielle Martínez, Outreach Coordinator
Rape Recovery Center's 24/7 Crisis Hotline: 801-467-7273
Links to news stories mentioned during the show:
Views, thoughts or opinions shared by guests are their own and do not necessarily reflect those of the board, staff or members of Listeners' Community Radio of Utah, 90.9fm KRCL. Tonight's RadioACTive team included:
Exec. Producer, Host: Lara Jones
###