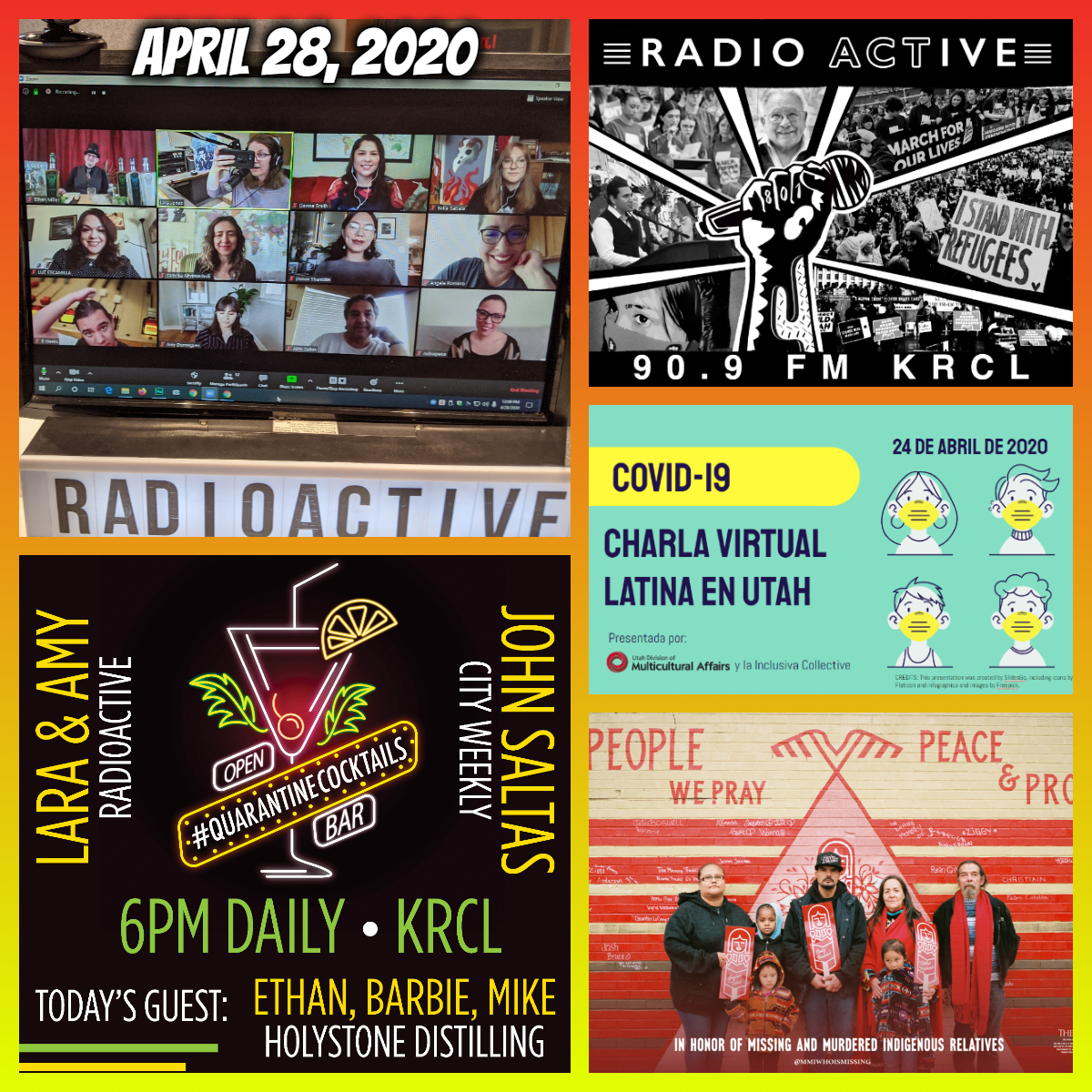 All a Dream on tonight's #QuarantineCocktails with City Weekly and Holystone Distilling. A local multicultural response to COVID-19 with Sen. Luz Escamilla, Rep. Angela Romero and Nubia Peña. Donation Drive for the Navajo Nation. Local Voices: Utah Must Lead the Way on MMIR. Native America voting rights. Student voices on homeschooling during a pandemic.
Tonight's lineup:
#QuarantineCocktails Ep16, featuring:
John Saltas of City Weekly, Utah's independent newspaper for 35 years and counting. 

Ethan Miller of Holystone Distilling, 207 W. 4860 S., a boutique distiller of luxury spirits. They have reopened for bottle sales Fridays and Saturdays from 3-7pm. Miller mixed co-owner Barbie Busch Deshazo's ALL A DREAM:

2oz Holystone Distilling Apparition Absinthe Verte
1 Tbsp raw, cane sugar
Soda water
The juice of half a lime
Fresh mint
Ice cubes

Juice lime into your favorite glass. Muddle lime half, mint and sugar in bottom of glass until fragrant. Stir in absinthe and swirl until sugar has dissolved. Add ice cubes and top with soda water. Swirl with bar spoon until chilled. Sip like Hemingway~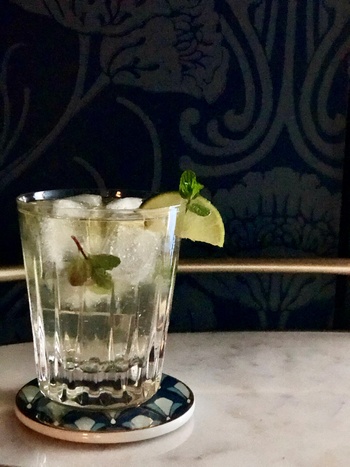 Utah's COVID-19 plan to serve our multicultural communities, featuring:
Braidan Weeks, host of KRCL's Living The Circle of Life, on this week's Donation Drive for the Navajo Nation. Tune in Sunday from 7-10am for more updates during Braidan's show on KRCL.
Diné activist Davina Smith of Restoring Ancestral Winds on protecting Native American voting rights, especially in Utah. It's a subject explored in a recent article, Native Americans Helped Invent American Democracy But Are Often Prevented From Practicing It.
Artivist Denae Shanidiin of MMIWhoismissing, a Native Women-lead Campaign for Missing & Murdered Indigenous Women, Girls & LGBTQ2S.
Now through May 6: Local Voices: Utah Must Lead the Way, a new street-side installation of 15 streetside frames along 300 South between 200 West and 200 East. A collaboration between artivist Denae Shanidiin, Craft Lake City, Center for the Living City and The Temporary Museum of Permanent Change. Paired with images by local photographer, Jonathan Canlas, the eye-catching images depict the ongoing violence and symptoms of settler colonialism impacting Indigenous women, girls and LGBTQ+ people.

May 5: MMIR Virtual Day of Healing, online 6:00-7:30 p.m. MDT. A tribal coalition addressing stalking, domestic, sexual, dating and family violence on Missing & Murdered Indigenous Awareness Day.
RadioACTive Community Correspondent Tamrika Khvtisiashvili with a roundtable featuring students, elementary to high school, on the highs and lows of homeschooling during the pandemic. If you have a topic for her to explore in the community, send an email to tamrikak@krcl.org.
Views, thoughts or opinions shared by guests are their own and do not necessarily reflect those of the board, staff or members of Listeners' Community Radio of Utah, 90.9fm KRCL.
Tonight's RadioACTive team included:
Exec. Producer/Host: Lara Jones
Community Co-Host: Amy Dominguez
Community Correspondent: Tamrika Khvtisiashvili
Assoc. Producer: Billy Palmer
Volunteer: Isabella Sabala
###