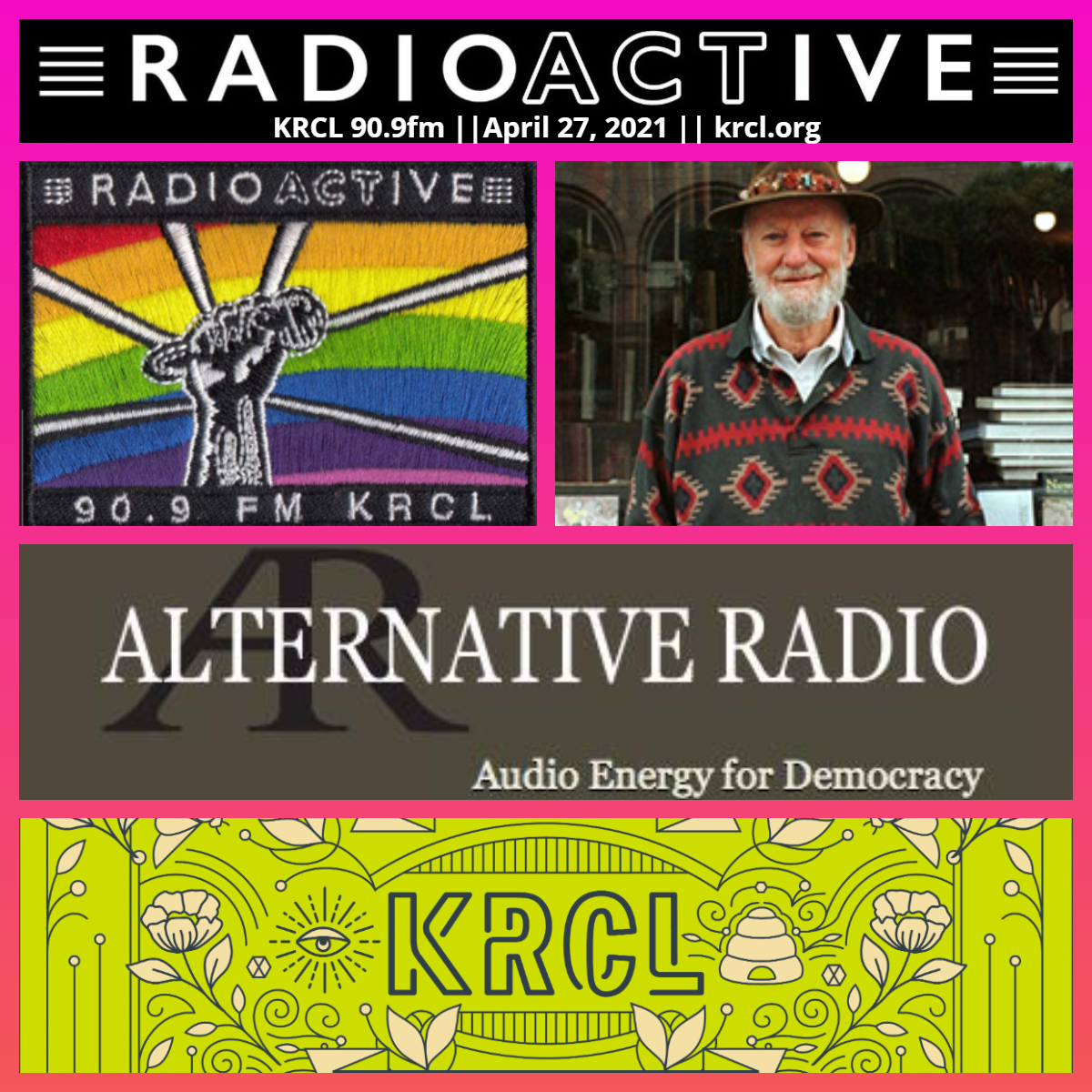 As National Poetry Month comes to an end, RadioACTive presents a special broadcast of 'Lawrence Ferlinghetti, A Defense of Poetry' from Alternative Radio
Tonight's special broadcast was produced by Alternative Radio: Lawrence Ferlinghetti – A Defense of Poetry, (recorded July 10, 1990, in Boulder, Colorado).
A great practitioner, publisher and defender of poetry was Lawrence Ferlinghetti. He passed away just shy of his 102nd birthday earlier this year. Born in Yonkers, New York in 1919, his education was paused for World War II and Atlantic and Pacific tours in the U.S. Navy. He witnessed firsthand the ruins of Nagasaki after the atomic bombing in 1945. He became a committed voice for peace and social justice.
Ferlinghetti co-founded the country's first all-paperback bookstore, City Lights Books in San Francisco in 1955. Bay area poets Kenneth Patchen and Kenneth Rexroth, then Denise Levertov and Allen Ginsberg appeared under the City Lights imprint. The small press got national attention when Ferlinghetti and his partner were arrested on obscenity charges for publishing Ginsberg's poem Howl. The People of the State of California v. Lawrence Ferlinghetti proved an important victory for freedom of expression over censorship laws.
Ferlinghetti had anarchist leanings. He remained politically committed through his art, and to liberation movements in Latin America especially.
Lawrence Ferlinghetti – poet, publisher and defender of freedom of expression passed away in February 2021. The bibliography of his published work is extensive. It includes A Coney Island of the Mind, A Far Rockaway of the Heart, and Poetry as Insurgent Art to name just a few.
Alternative Radio, established in 1986, is an award-winning weekly one-hour public affairs program offered free to all public radio stations in the U.S., Canada, Europe and beyond. AR provides information, analyses, and views that are frequently ignored or distorted in corporate media. With headquarters based in Boulder, Colorado and with only two full-time and two part-time paid staff, AR airs on almost 300 radio stations. Our project is sustained by donations and by listener purchases of season subscriptions, recordings, and transcripts.
###