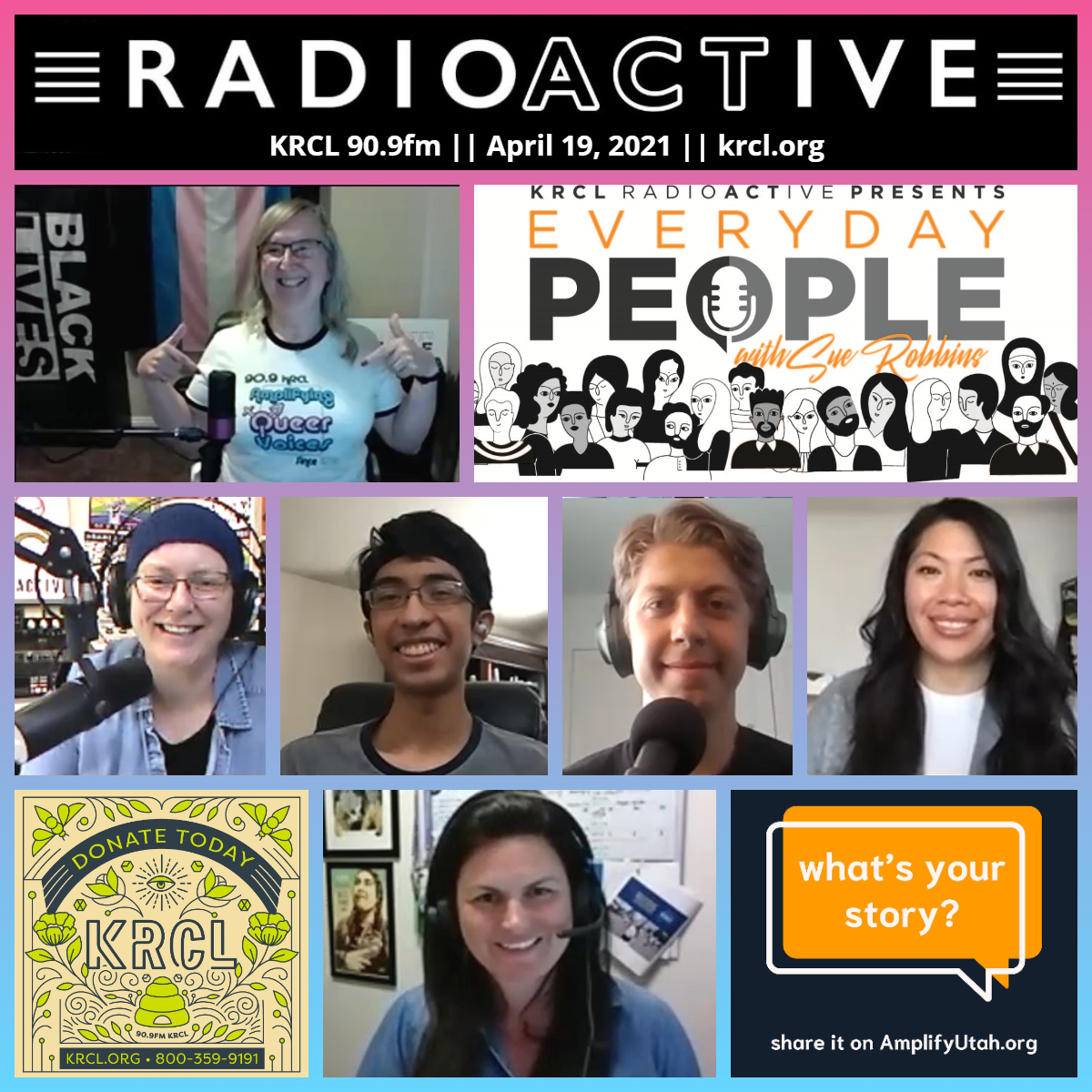 Community Co-Host Sue Robbins says goodbye to the #EverydayPeople edition of RadioACTive by doing what she's always promised to do behind the mic -- lift up voices. Tonight included SLCC journalism students gearing up to tell the overlooked stories of our community. Plus, Amplify Utah's Marcie Young Cancio.
Tonight's lineup with Community Co-Host Sue Robbins and Lara Jones:
Marcie Young Cancio, Assistant Professor of Journalism and Digital Media at Salt Lake Community College, as well as founder and executive director of Amplify Utah. The media literacy non-profit recently launched its website —amplifyutah.org — which "supports and facilitates engaged and dynamic journalistic storytelling to celebrate diverse points of view."
Sue's last #EverydayPeople panel discussion featured Salt Lake Community College journalism students, their own stories and the stories they seek to tell in the coming months:
Danalee Camacho, Amplify Utah project at SLCC
Andrew Christiansen, SLCC's Prison Education Program
Cristian Martinez, Latinx mural to encourage SLCC graduation rates
Sue closed the show with a heartfelt goodbye that left us all in tears. She's stepping away as a host to focus her energies on direct advocacy, especially at the policy and legislative level, but promises to return with news by and about the #EverydayPeople of the LGBTQ+ community.
Views, thoughts or opinions shared by guests are their own and do not necessarily reflect those of the board, staff or members of Listeners' Community Radio of Utah, 90.9fm KRCL. Tonight's RadioACTive team included:
Community Co-Host: Sue Robbins, Community Co-Host of Everyday People edition
Executive Producer: Lara Jones
Assoc. Producer: Billy Palmer
###