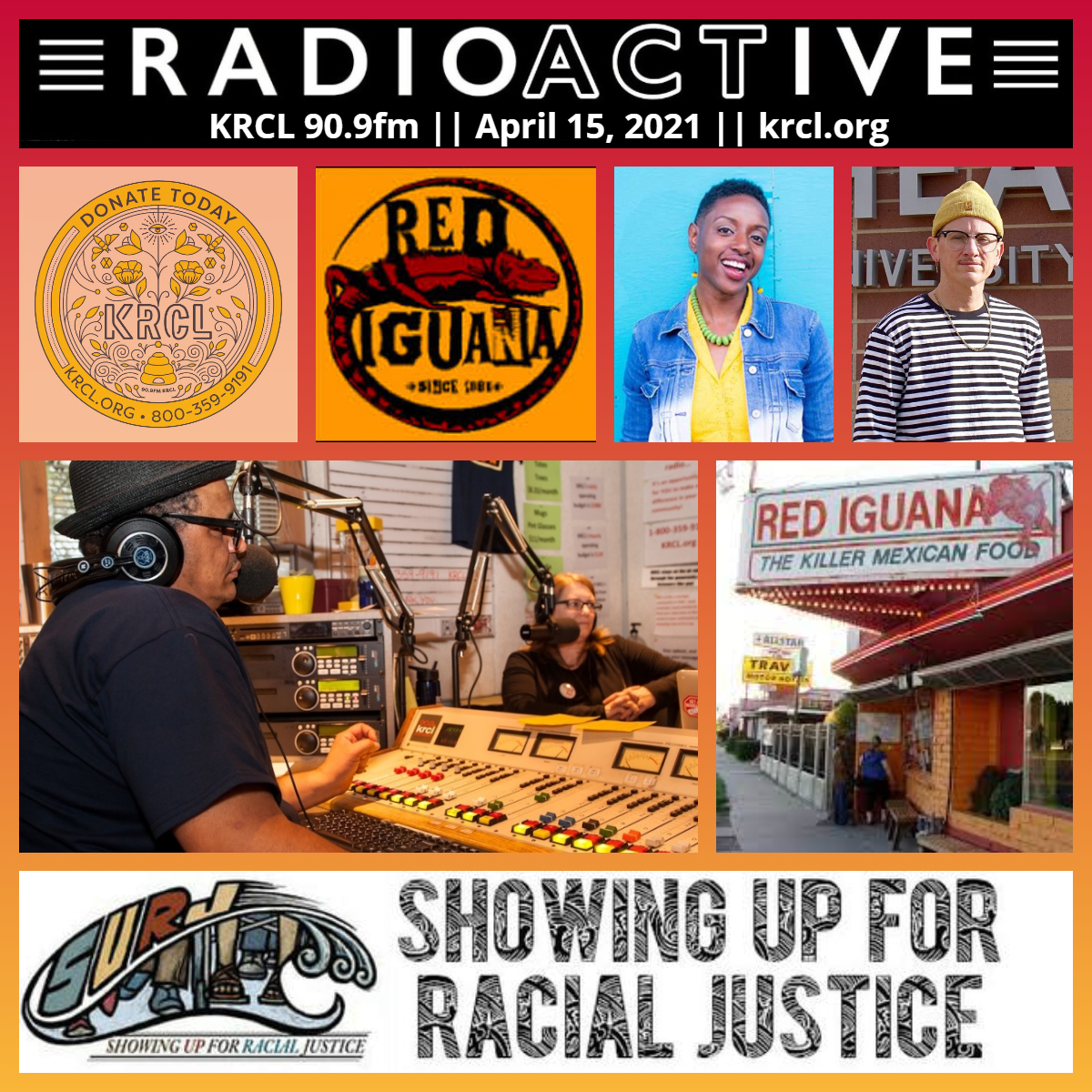 Day 4 of Playlists for Activists as RadioACTive does Radiothon!
Tonight on an #ChangingTheNarrative Edition of the show, we threw out the playbook to offer playlists for activists and ask for your support of RadioACTive, a show for grassroots activists and community builders. Community Co-Host Franque Bains. Plus, River Jude August and Felicia Zandonatti Richards of Showing Up for Racial Justice - SURJ, SLC and RadioACTive's producing team of Lara Jones and Billy Palmer were your hosts.
Please call 800-359-9191 or donate online at krcl.org. Your contribution is crucial to keeping Listeners' Community Radio of Utah on the air!
Views, thoughts or opinions shared by guests are their own and do not necessarily reflect those of the board, staff or members of Listeners' Community Radio of Utah, 90.9fm KRCL. Tonight's RadioACTive team included:
Community Co-Host: Franque Bains
Executive Producer: Lara Jones
Assoc. Producer: Billy Palmer
###