An #EverydayPeople edition of RadioACTive with Sue Robbins examining the one-year anniversary of the Trump Administration's ban on open trans military service. Plus, #QuarantineCocktails Ep6 with The Sun Trapp, Dr. Dave's tips for dealing with anxiety and depression, Utah Poet Laureate Paisley Rekdal launches mappingliteraryutah.org
Tonight's lineup:
#QuarantineCocktails Ep6, featuring Salt Lake City Weekly's John Saltas and Micheal Repp and Lisa Dorelli of The Sun Trapp. Dorelli mixed up an Electric Lemonade. Check their social media for the recipe!
The Sun Trapp still has DJs spinning live sets — you just have to watch on their Facebook page or YouTube. Watch and/or listen Wednesdays, Thursdays and Fridays from 9:00 p.m. to midnight.

Click here to support the bar's Go Fund Me fundraiser to help bartenders/barbacks pay rent and put food on the table during this critical time.
Utah Peace & Conflict Studies Director Dr. Dave of #TheRadicalMiddle. He explored the biological, emotional, cognitive, social and spiritual components of. coronavirus-induced anxiety and depression.
Intermountain Healthcare Community Health Director Morrissa Henn, who explained the new emotional relief hotline, 833-442-2211. It's free to all and available seven days a week from 10a-10p. Click here for more details.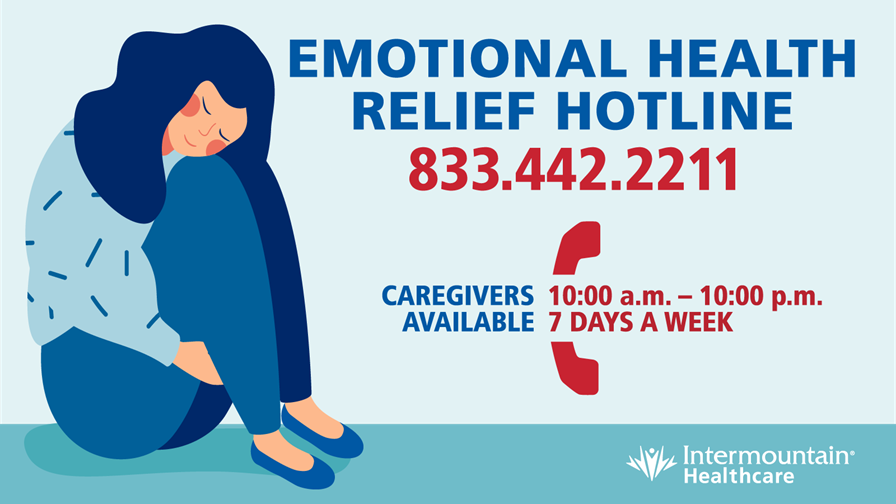 April is National Poetry Month. Tonight's featured poet: Paisley Rekdal, Utah's Poet Laureate. While this month's Utah Poetry Festival has been canceled due to the pandemic, Mapping Literary Utah launches this Saturday.
It's a not-for-profit web archive of Utah poets and writers, past and present created by Rekdal with the help of a fellowship from the Academy of American Poets and the researcher Robert Kennedy.

Mapping Literary Utah features the work (including audio/video where available) of native-born Utahns or current residents, as well as of writers who spent a significant period of their creative life in the state.
As part of her focus on Everyday People in the LGBTQ+ community, co-host and military veteran Sue Robbins explored the one-year anniversary of the Trump Administration's ban on trans military service. Her guests included:
Lt. Col. Bree Fram, an active duty astronautical engineer (rocket scientist) in the US Air Force. Fram also serves on the board of SPART*A (Service Members, Partners Allies for Respect and Tolerance of All), a group of transgender people who currently serve or have served in the military.

Jess Girven, military spouse and mother of a trans daughter. Girven also is co-founder at MilPride, which is dedicated to education, advocacy and support for military families with LGBTQ children.
How YOU doin'? We'd love to share your experience and concerns:
Voicemail: Call (385) 800-1899 and tell us your story.

Voicememo: Use the built-in audio recorder or download a mobile app to record a short message about your coping strategies, questions you'd like an expert to answer, or anything else you'd like to share. BE SURE to check your general and all settings and use the highest quality audio setting. Then, email it to radioactive@krcl.org.
Tonight's RadioACTive team included Lara Jones and Community Co-Host Sue Robbins. Views, thoughts or opinions shared by guests are their own and do not necessarily reflect those of the board, staff, volunteers or members of Listeners' Community Radio of Utah, 90.9fm KRCL.
###