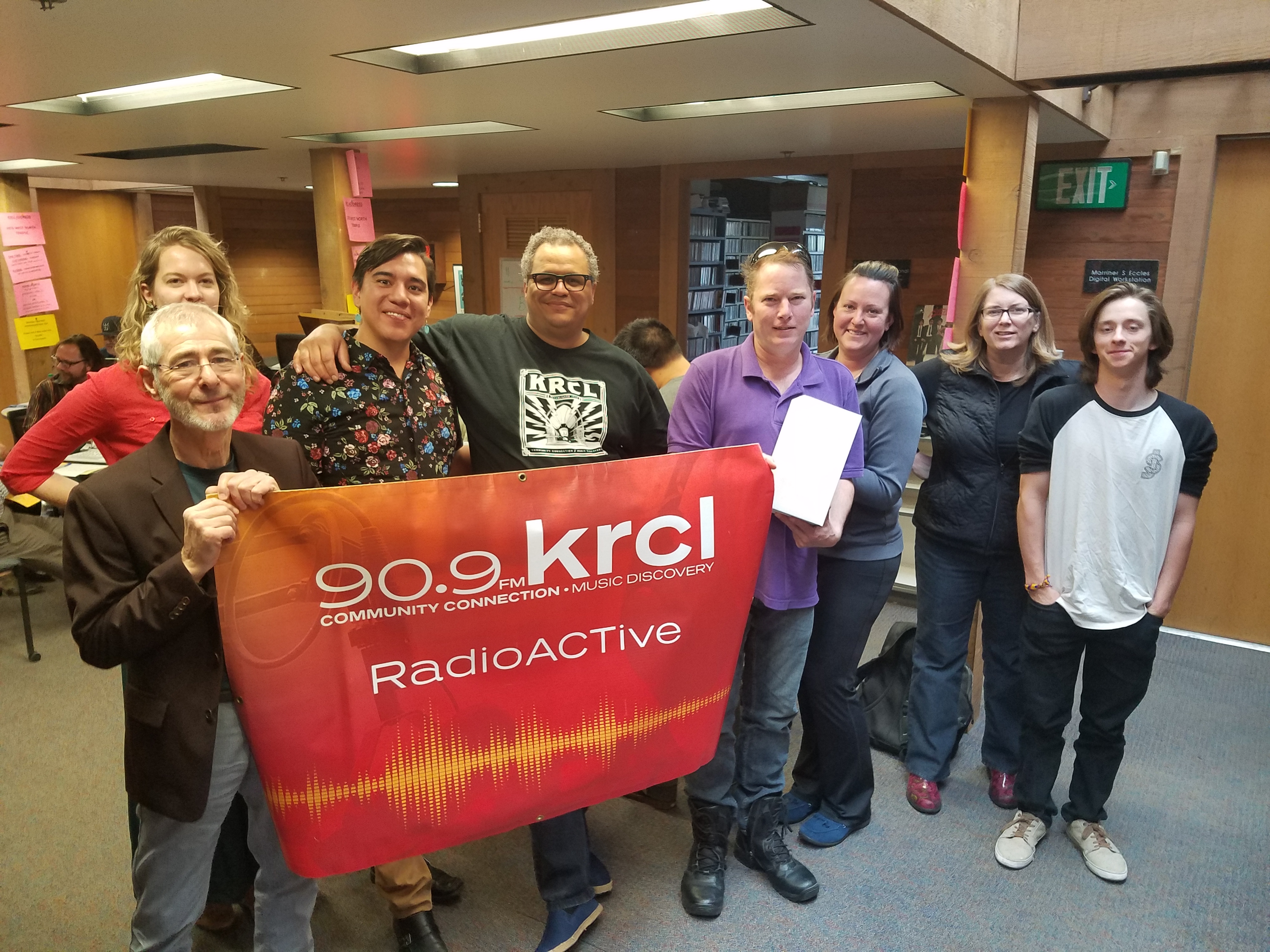 Radiothon with Nick Burns' Playlist for Activists, Public Lands and Clean Air
Guests:
Braidan Weeks, Utah Diné Bikéyah and Living the Circle of Life — 7-1AM Sundays — on KRCL.
PurpleAir's Adrian Dybwad, who is an example of someone tackling a problem that was bugging him and turning it into something to help everybody else.
Support RadioActive with a donation during Radiothon. We have several special thank you gifts for RadioActive fans. Besides all the other ways KRCL could say thank you for your support, RadioActive offers the following while supplies last:
RadioActive Free Speech Pack = $10/month:

One-year membership to the Utah Historical Quarterly OR a 3-month digital subscription to The Salt Lake Tribune
Pick a T-shirt: Spring Radiothon OR Amplifying Women's Voices T-shirt, so you're dressed in style for your next rally
Pocket-sized copy of the U.S. Constitution, courtesy of RadioActive's friends at the ACLU of Utah
KRCL folding megaphone, for the modern rally-goer
KRCL member card, good for 2-for-1 deals around town, including KRCL's Music Meets Movies

RadioActive Mega-Marcher Pack = $20/month:

Everything in the Free Speech Pack, plus the KRCL canvas zip tote bag

CLICK HERE to donate now. Be sure to write "RadioActive Free Speech Pack" or "RadioActive Mega-Marcher Pack" and related details in the comments section. And thank you for your support!
RadioActive is a production of Listeners' Community Radio of Utah. Tonight's team included:
Host/Executive Producer: Lara Jones
Community Co-Host: Nick Burns
Associate Producer: Billy Palmer
Volunteer: Natalie Benoy