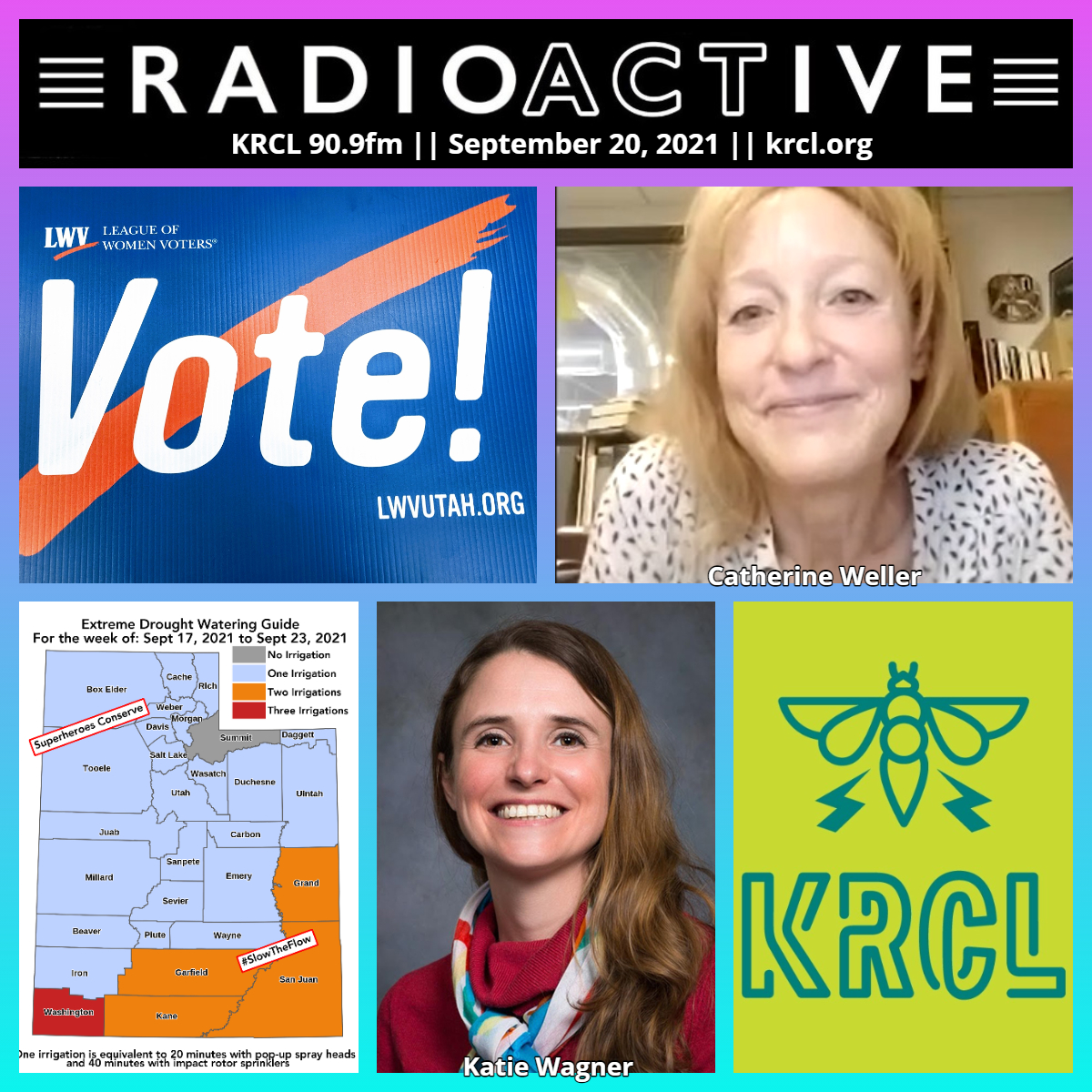 League of Women Voters of Utah talks about budget surplus and more going on during interim sessions of the Utah Legislature. Plus, USU Extension with garden, landscape advice as high mountain valleys face possible hard freeze tonight.
Tonight's show featured the following people, organizations and/or events. Check them out and get plugged into your community!
Catherine Weller of the League of Women Voters of Utah, a nonpartisan political organization that encourages informed and active participation in government. Lawmakers have been meeting in joint committees during interim sessions all summer long. According to Weller, the most important interim meetings are coming up in October and November, when lawmakers really start shaping a budget for the 2022 General Session.
With cooler temperatures today, some of our high mountain valleys can expect a hard freeze tonight. To find out more, RadioACTive spoke with Katie Wagner, Extension Associate Professor of Horticulture, USU Extension - Salt Lake County. Check out some of the resources mentioned during the show:
Views, thoughts or opinions shared by guests are their own and do not necessarily reflect those of the board, staff or members of Listeners' Community Radio of Utah, KRCL 90.9fm. Tonight's show was produced and hosted by Lara Jones.
###