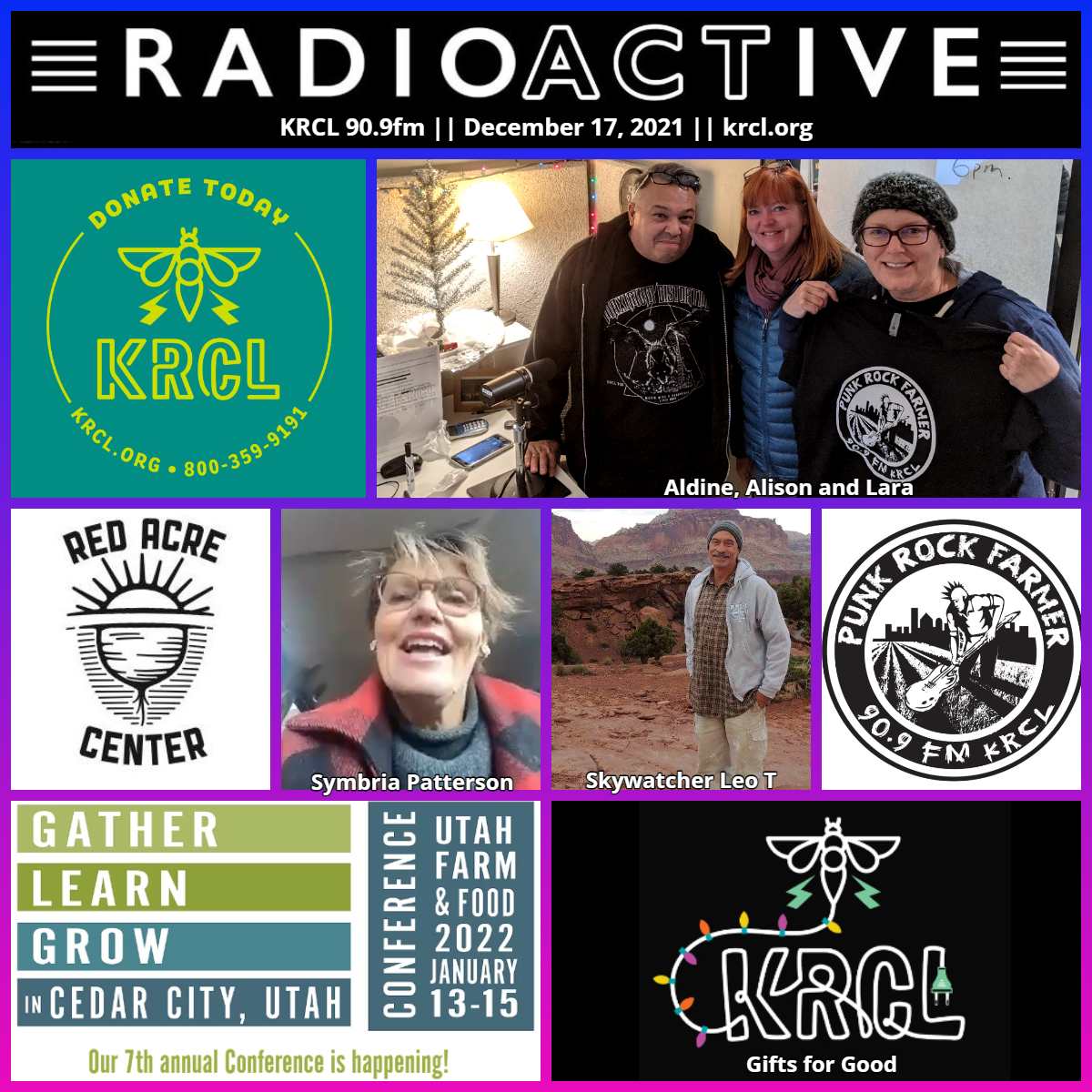 #PunkRockFarmerFriday and KRCL's Year-End Drive, featuring the Downtown SLC Farmers Market's Alison Einerson, Symbria Patterson of the 2022 Utah Farm Conference and Skywatcher Leo T. Plus, homegrown music and a punk rock soundtrack to match!
To listen on-demand to this show, click here. This audio archive is available for the next two weeks thanks to the generosity of listeners like you!
Tonight's show featured the following people, organizations and/or events. Check them out and get plugged into your community!
Alison Einerson of the Downtown SLC Farmers Market. Shop the Winter Market in the old Sur La Table space on the north end of The Gateway every Saturday from 1a-2p.
Symbria Patterson of the Utah Farm & Food Conference 2022, happening Jan. 13-15 in Cedar City. Register now, then look for Aldine, KRCL's Punk Rock Farmer, who will be running the seed swap once again!
SkyWatcher Leo T and his #ManyCulturesOneSky report. Leo had more tips to spot Comet Leonard just below bright Venus in the night sky. Plus, NASA's Parker Solar Probe, the upcoming Christmas Eve (conditions pending) of the James Webb telescope, Apollo 8 history and more. For his sources and other astronomical news, visit Leo T's Facebook page: SkyWatcherLeoT.
Views, thoughts or opinions shared by guests are their own and do not necessarily reflect those of the board, staff or members of Listeners' Community Radio of Utah, KRCL 90.9fm. Tonight's show was produced and hosted by
Lara Jones
and
Aldine, KRCL's Punk Rock Farmer
.
###