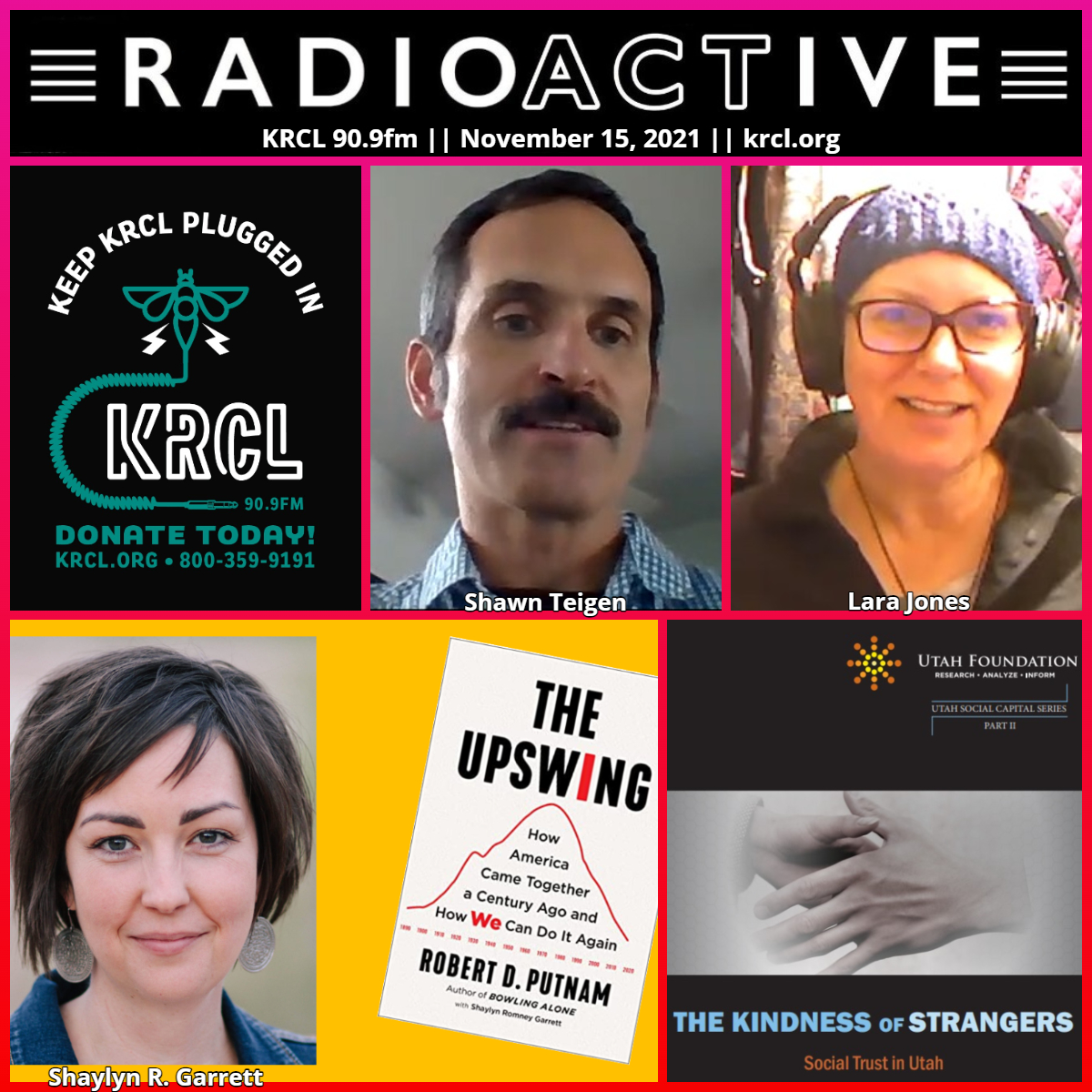 Utah Foundation's report on Social Trust in the Beehive State. Plus, a clip from their podcast, Utah Thrives: Are We Living Through a Second Gilded Age?
Tonight's show featured the following people, organizations and/or events. Check them out and get plugged into your community!
Shawn Teigen, research director for the Utah Foundation. The nonprofit, nonpartisan foundation's mission is to produce objective, thorough and well-reasoned research and analysis that promotes the effective use of public resources, a thriving economy, a well-prepared workforce and a high quality of life for Utahns.
The Kindness of Strangers: Social Trust in Utah. This installment presents data and analysis on four hard indicators: convictions for fraud, penalties for breach of trust, public corruption convictions and violent crime rates. It looks at Utah's performance on these measures over time, comparing the Beehive State both to the seven other Mountain States and to the nation at large.
Utah Thrives Podcast: Narcissism and the Unraveling of Society, featuring insights from Shaylyn Romney Garrett, co-author with Robert Putnam of The Upswing: How America Came Together A Century Ago and How We Can Do It Again. The conversation draws from the Utah Foundation's 2021 Annual Luncheon. The clip aired tonight included a Q&A moderated by Utah Foundation President Peter Reichard.
Views, thoughts or opinions shared by guests are their own and do not necessarily reflect those of the board, staff or members of Listeners' Community Radio of Utah, KRCL 90.9fm. Tonight's show was produced and hosted by Lara Jones.
###