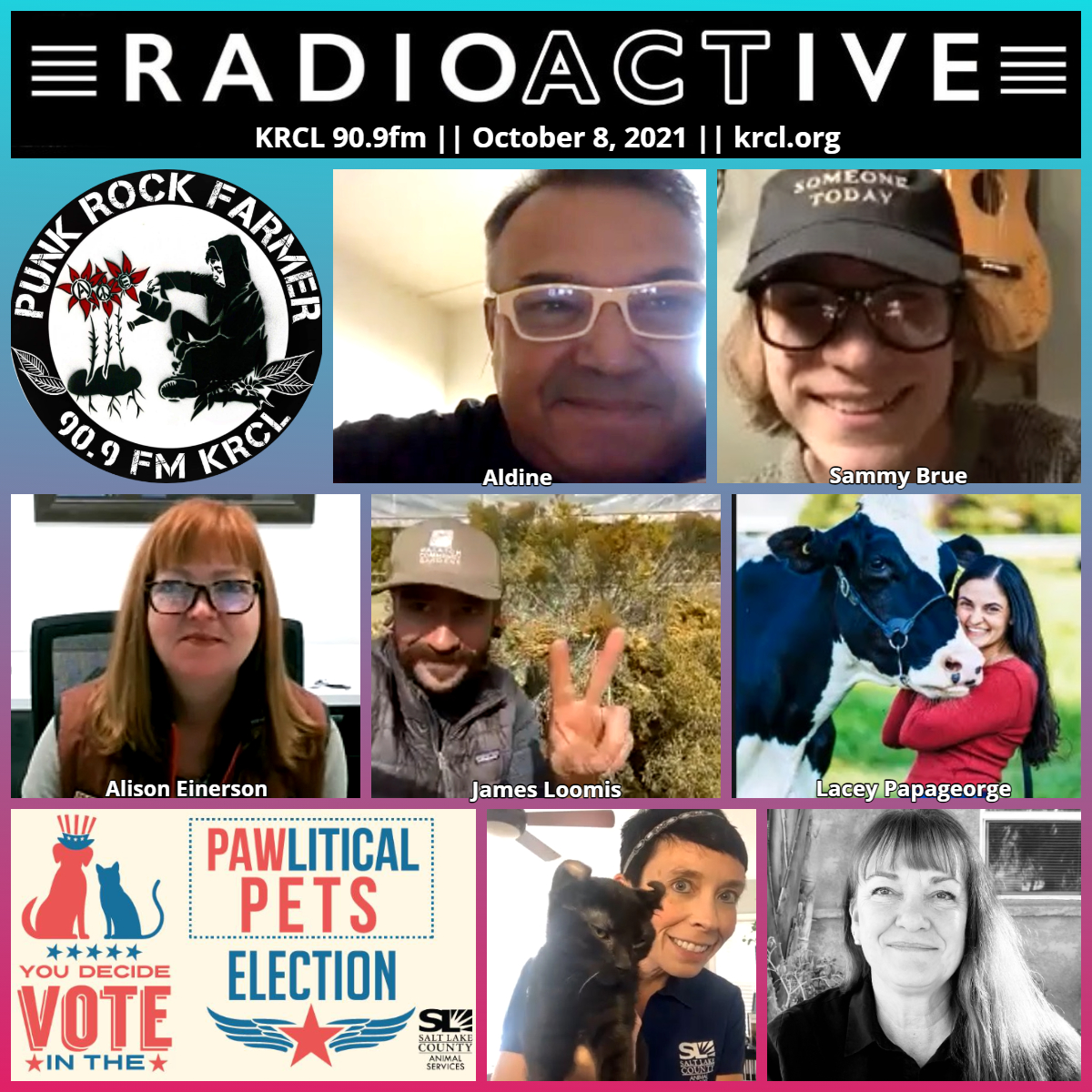 #PunkRockFarmerFriday end of the growing season with the Downtown SLC Farmers Market -- celebrating its 21st birthday tomorrow! -- Green Phoenix Farm, Dairy West's Lacey Papageorge, too. Plus, SkyWatcher Leo T, Pawlitical Pets, and NHMU's 9th annual Indian Art Market.
Tonight's show featured the following people, organizations and/or events. Check them out and get plugged into your community!
Fresh, homegrown music from Sammy Brue, who shared his new single, Winter Soldier. He's been on the road opening for Lindsey Buckingham, but you can see him live at The Monarch in Ogden next week!
SkyWatcher Leo T, a RadioACTive volunteer contributor who shares his love for the night sky, cultural tales of the constellations and more during #PunkRockFarmerFridays. Check out his Facebook page for sources from each episode, space news and cool pictures.
Callista Pearson of Salt Lake County Animal Services, which needs your pet to become a PAWlitical Leader.
Oct. 14: Deadline to register your pet as a candidate. "Pets ANYWHERE are encouraged to run for Salt Lake County PAWlitical Mayor. This is a 2-year term of office. PAWlitical Pets and voters can live anywhere. Register: https://adoptutahpets.cbo.io/. The funds raised from this event will go to our Injured Animal Fund. We provide care for hundreds of injured and sick animals every year. This will benefit them greatly! Your community will be electing a PAWlitical Mayor, Deputy Mayor, and PAWlitical Council (9 seats.)." Click here to download a Registration Form & FAQ's and Qualifications. To register and pay your candidate filing fee, click here.
Aldine's #UrbanFarmReport, featuring:
Views, thoughts or opinions shared by guests are their own and do not necessarily reflect those of the board, staff or members of Listeners' Community Radio of Utah, KRCL 90.9fm. Tonight's show was produced and hosted by Lara Jones and Aldine, KRCL's Punk Rock Farmer.
###