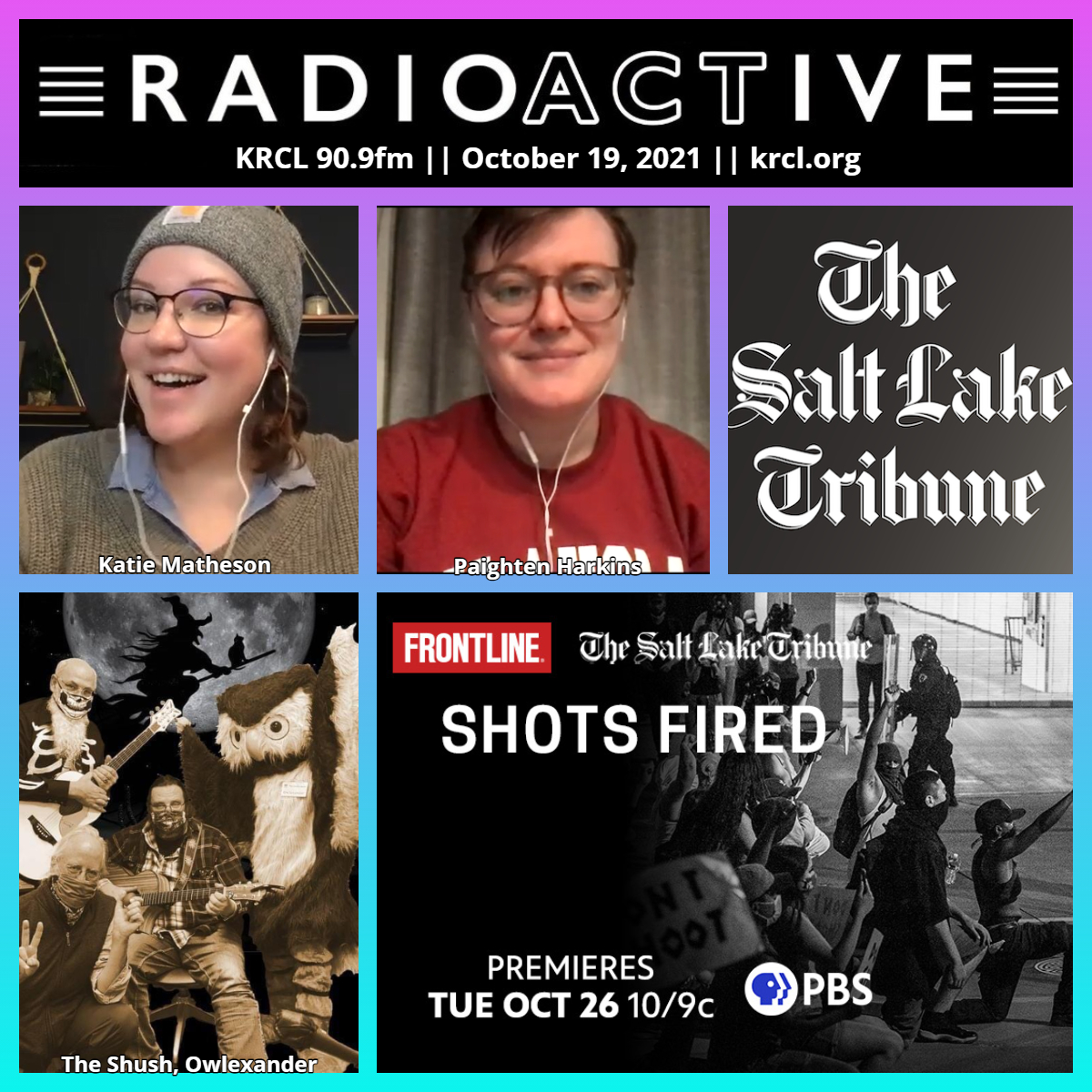 SL Tribune Reporter Paighten Harkins on why police don't shoot to kill and whether that could change. Better Utah's Katie Matheson on drawing maps for the people, not politicians. The Shush says goodbye to the Smith Branch of The County Library with some fresh, homegrown music and Gruber!
Tonight's show featured the following people, organizations and/or events. Check them out and get plugged into your community!
Katie Matheson, deputy director of Alliance for a Better Utah, on a variety of voting issues, including redistricting, ranked-choice voting, and returning your mail-in ballots! Plus, the Utah Legislature's Judiciary Interim Committee meets tomorrow to talk about election integrity. Matheson shared her take on the politics of fear and misinformation in Utah.
Utah Independent Redistricting Commission meetings/dates:
Utah Legislative Redistricting Committee meetings/dates:
Paighten Harkins, police reporter for The Salt Lake Tribune, on her latest story, "Shooting not to kill. This Utah case fuels a debate that frustrates police."
The Shush — Vern, Tim and Gruber — a band that will be performing live at the Smith Branch of The County Library on Saturday. After 65 years, the library is moving a few blocks to the west, but not before The Shush and friends — like Owlexander, the library's mascot — have some fun. During the month of October, celebrate the history of the Calvin Smith branch, 810 E. 3300 S., SLC, and find out more about the Granite location, opening Spring of 2022.
Views, thoughts or opinions shared by guests are their own and do not necessarily reflect those of the board, staff or members of Listeners' Community Radio of Utah, KRCL 90.9fm. Tonight's show was produced and hosted by Lara Jones.
###