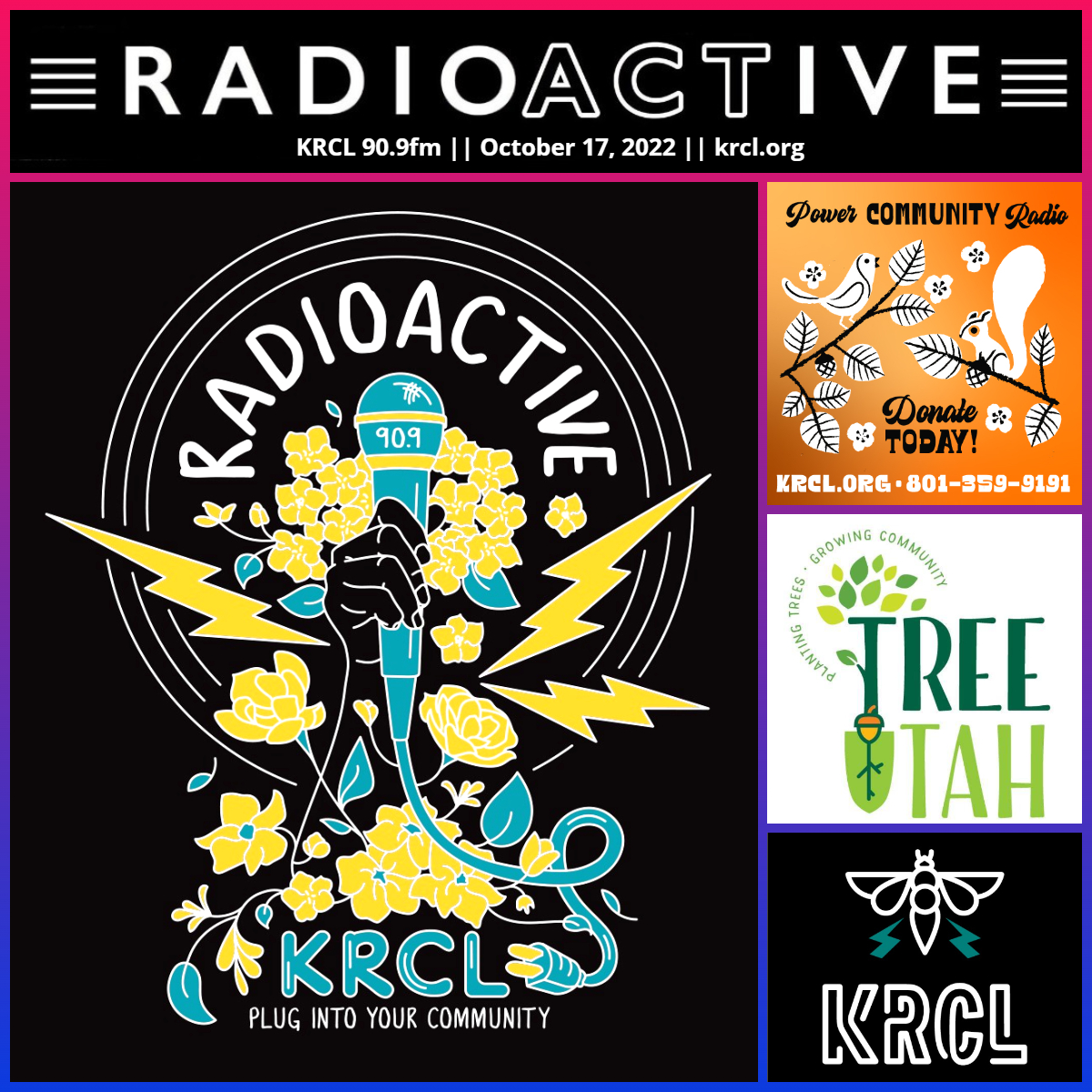 A RadioACTive Radiothon, featuring Amy May of Tree Utah and a playlist about trees.
Support KRCL and plant trees with TreeUtah for a contribution of just $8.33 a month. Click here to donate and learn about all of our Fall Radiothon thank you gifts. And thanks for your support!
To hear tonight's show for the next two weeks, click here to listen on demand!
Guests' views, thoughts, or opinions are their own and do not necessarily reflect those of the board, staff, or members of Listeners' Community Radio of Utah, KRCL 90.9fm. Tonight's RadioACTive team included:
###