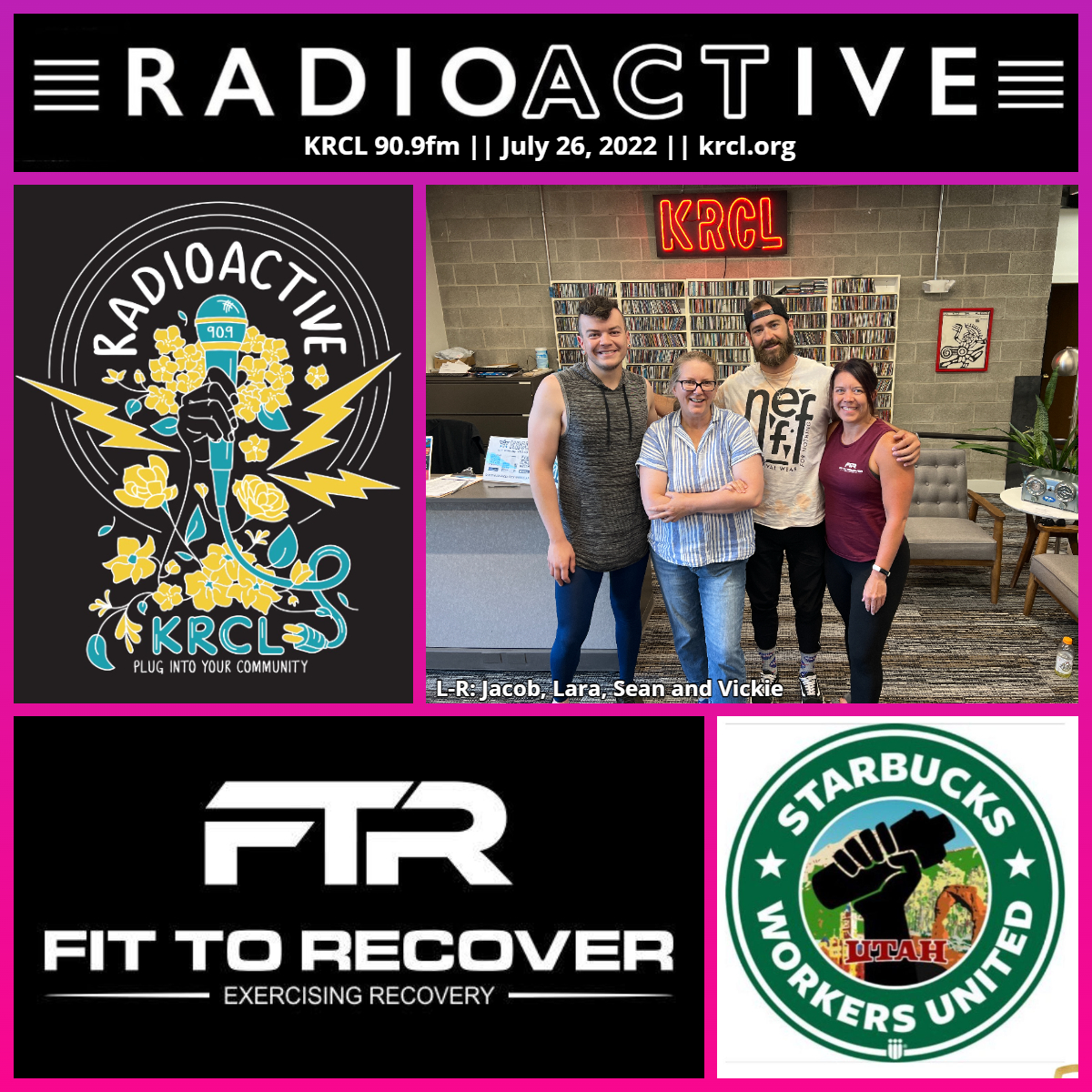 Different strokes for different folks in recovery. RadioACTive passes the microphone to AA of Utah and, Fit To Recover, a gym that builds long-term recovery through fitness, nutrition, creative arts and community service. Plus, Starbucks Workers United Utah with an update on their union push.
Tonight's show featured the following people, organizations, and/or events. Check them out and get plugged into your community!
Jacob Lawson and Kit Grob of Starbucks Workers United Utah
Chris H of AA of Utah, a fellowship of people who come together to solve their drinking problems. To find a meeting near you, click here.
A RadioACTive panel discussion about recovery with Fit To Recover, a gym that builds long-term recovery through fitness, nutrition, creative arts and community service. Guests included:
Vickie Shaw, Programs Director and head of FTR's fitness pillar

Sam Wellman, Operations Director
Questions, comments or suggestions? Email radioactive@krcl.org. Guests' views, thoughts, or opinions are their own and do not necessarily reflect those of the board, staff, or members of Listeners' Community Radio of Utah, KRCL 90.9fm. Tonight's RadioACTive team included:
###