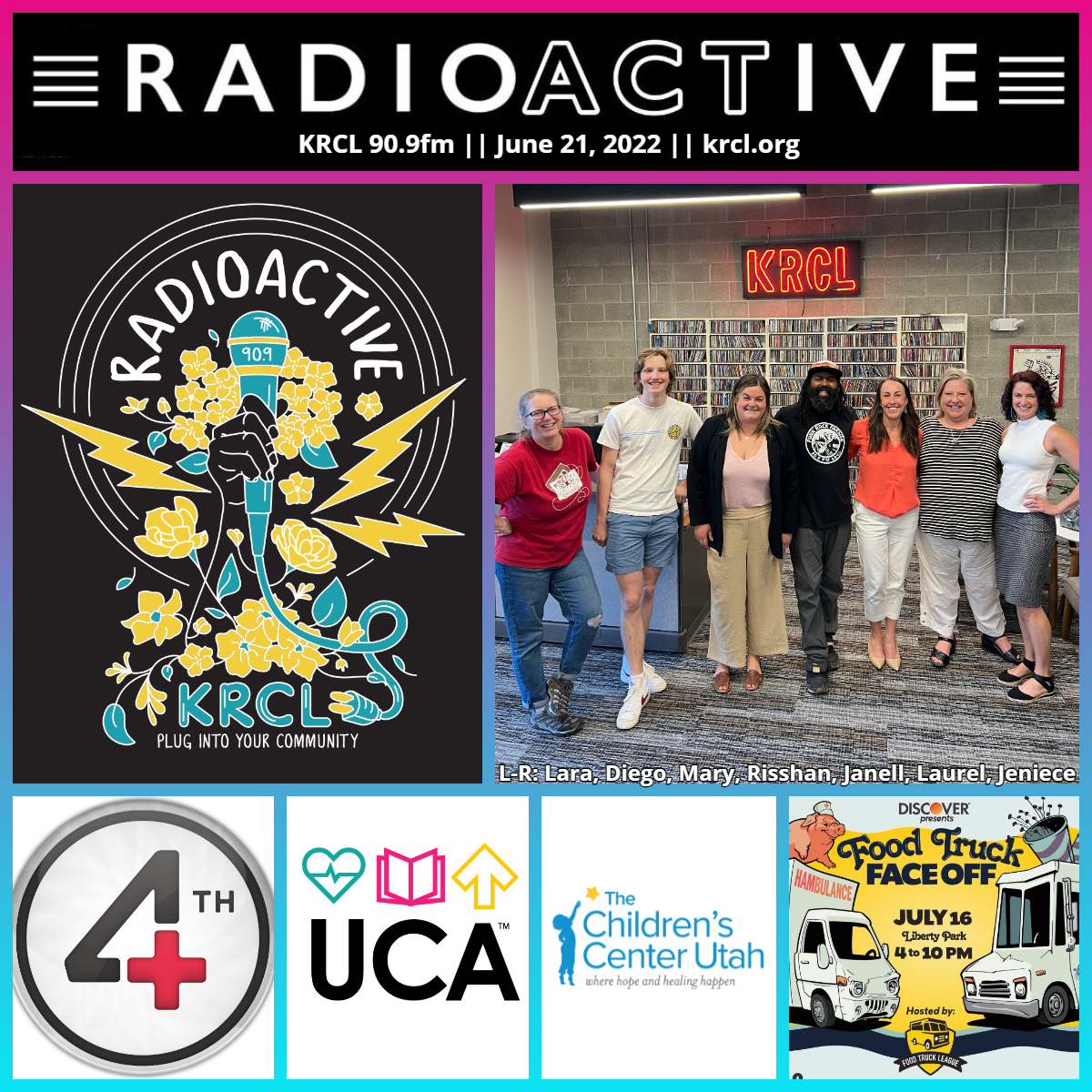 Looking for a way to make a difference in the community this summer? Learn more with Food Truck Face Off 2022 and the nonprofits involved, including Fourth Street Clinic, The Children's Center Utah and Utah Community Action. Plus, RadioACTive Co-Host Emerita Tamrika Khvtisiashvili talks with Ukrainian-born photographer and storyteller Mila Teshaieva about the war in her home country.
Tonight's show featured the following people, organizations, and/or events. Check them out and get plugged into your community!
RadioACTive Roundtable with three nonprofits making a difference in our community, including:
>>>>>>>July 16: Food Truck Face Off 2022, 4:00-10:00 p.m. at Liberty Park, SLC. Event by Food Truck League, Fourth Street Clinic, Utah Community Action & The Children's Center Utah: "Do good while having fun at Utah's LARGEST food truck rally for charity! This year we will have FOOD TRUCKS, LIVE MUSIC, A BEER GARDEN & A CHANCE TO WIN A TRAEGER GRILL! Be there to see which truck will become the 2022 Food Truck Face Off champion." For details, click here.
RadioACTive Co-Host Emerita Tamrika Khvtisiashvili brings us another dispatch from the road with an old friend from Ukraine. Listen as she discusses Russia's war in Ukraine with Mila Teshaieva. Born in Kyiv, the now Berlin-based photographer and storyteller was recently in her home country and shares her thoughts on witnessing the early days of the war and whether her fellow countrymen will ever be able to forgive their Russian brothers.
Guests' views, thoughts, or opinions are their own and do not necessarily reflect those of the board, staff, or members of Listeners' Community Radio of Utah, KRCL 90.9fm. RadioACTive's Lara Jones hosted and produced tonight's show
###