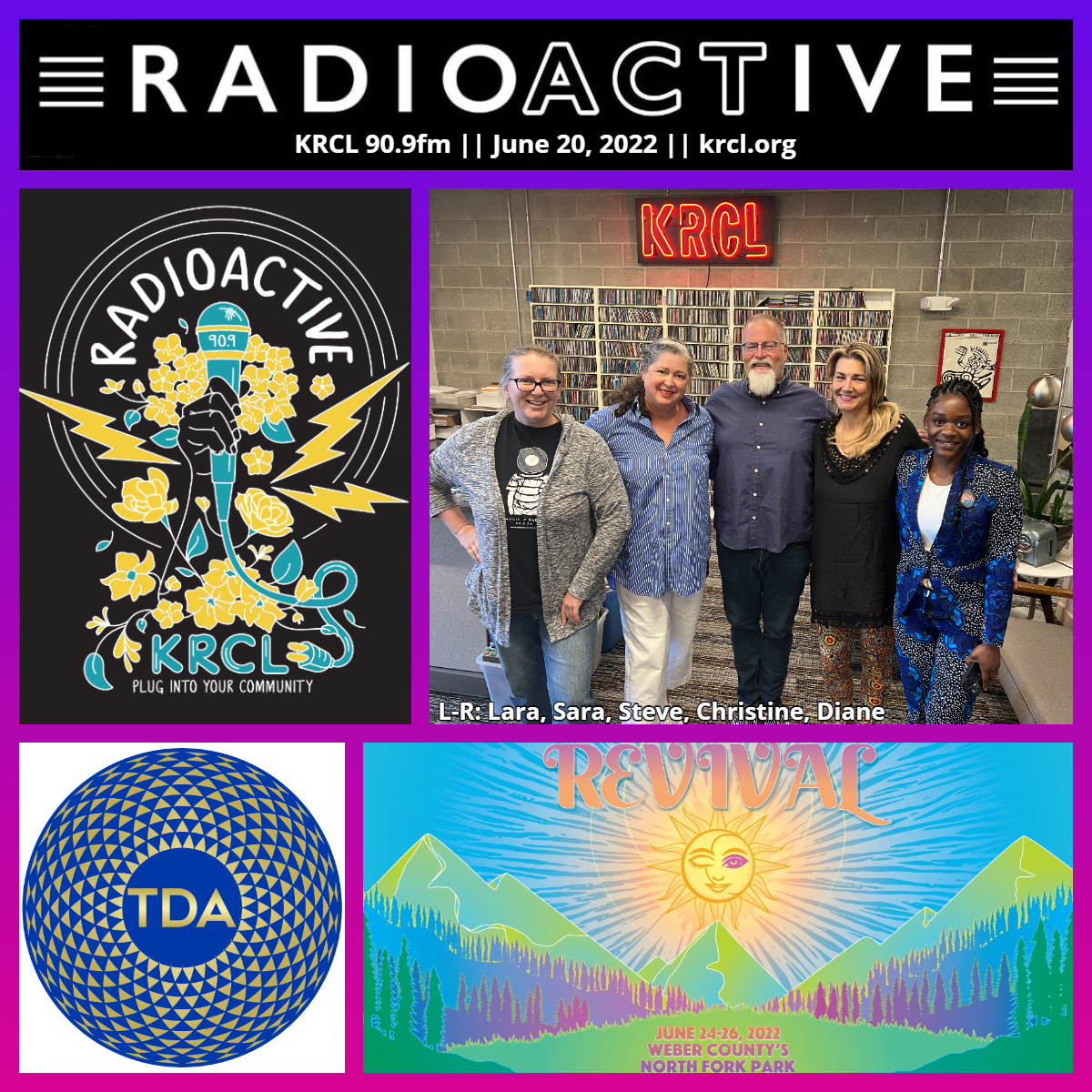 World Refugee Day. A 2Spirit Pow Wow Report from Living the Circle of Life. Revival, the Summer Solstice Celebration with The Divine Assembly.
Tonight's show featured the following people, organizations, and/or events. Check them out and get plugged into your community!
World Refugee Day with Diane Bahati, a 19-year-old University of Utah student and Greater Salt Lake Chapter of the Red Cross board member. Bahati fled with her family from the Democratic Republic of Congo in 2002 escaping violence and environmental disasters. This year the number of refugees has reached an all-time high of 100 million, according to the UN High Commissioner for Refugees.
RadioACTive shared a report by Valene MC, co-host of KRCL's Living the Circle of Life from 7-10AM each Sunday, recorded at a 2 Spirit Pow Wow at Salt Lake Community College this past weekend.
Revival: The Summer Solstice Celebration with The Divine Assembly. Tune in for the latest on psychedelics with TDA's Steve and Sara Urquhart and Christine Stenquist.
June 24-26: Revival: The Summer Solstice Celebration, North Fork Park, Weber County. "The festival takes place over 3 days and 2 nights and provides positive transformation opportunities through educational workshops, musical performances, and participant-driven events. Each year the event transforms based on the wants and needs of the community. This space is created to share, with no limitations on the bounds of community input. The purpose of Revival is to provide the skills and education necessary to interact with alternative healing paths. From breath work, and yoga to homeopathic medicine, you are here to address yourself in a physical and spiritual way." For tickets, click here.
Guests' views, thoughts, or opinions are their own and do not necessarily reflect those of the board, staff, or members of Listeners' Community Radio of Utah, KRCL 90.9fm. RadioACTive's Lara Jones hosted and produced tonight's show
###