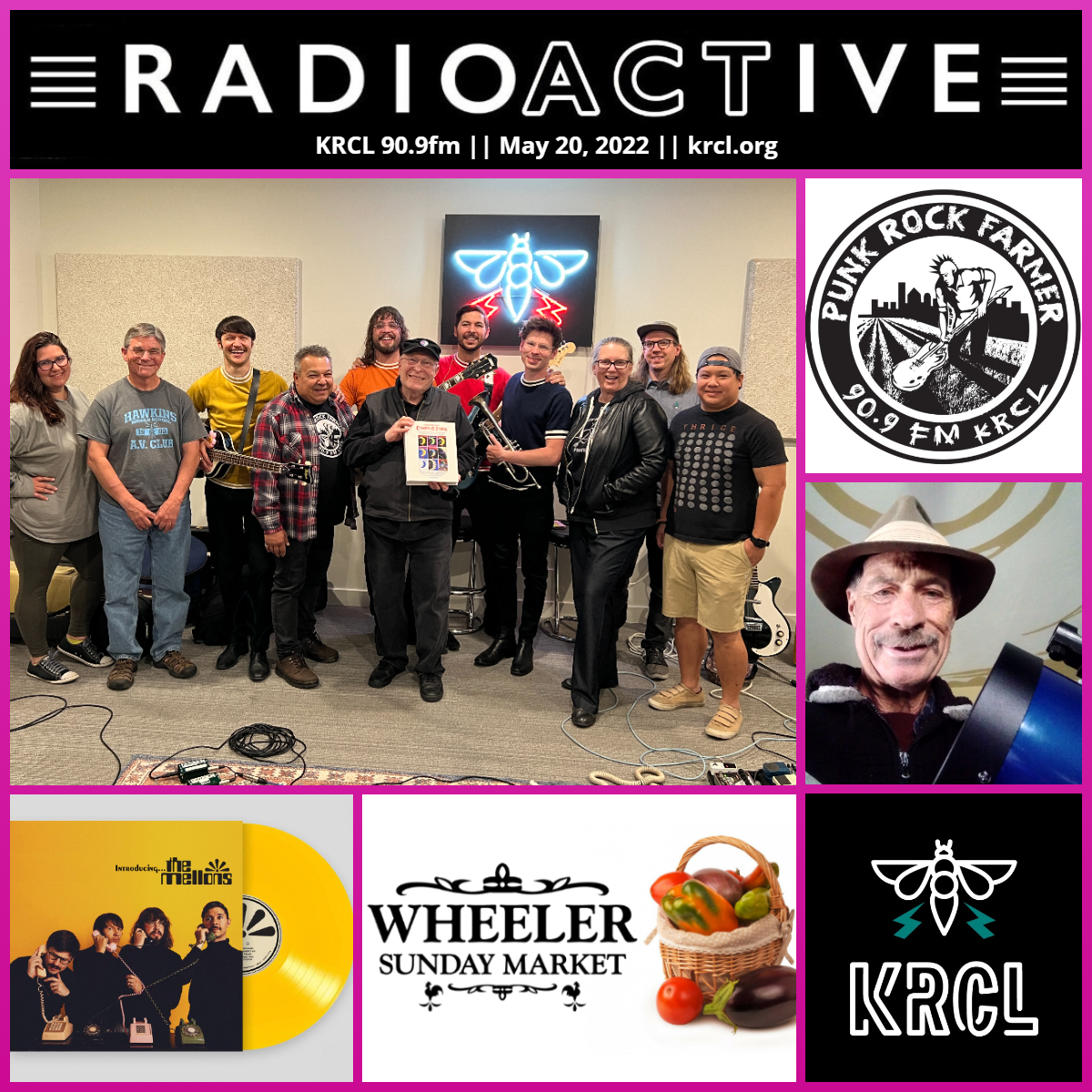 More true tales from the agrihood with Aldine, KRCL's Punk Rock Farmer, featuring the start of farmers' market season with Wheeler Sunday Market and Straw Hat Urban Farm Project. Plus, Skywatcher Leo T, Amsterdam's Compleat Fools, and fresh and homegrown music -- LIVE in the studio -- with The Mellons.
Tonight's show featured the following people, organizations, and/or events. Check them out and get plugged into your community!
Fresh and homegrown music from The Mellons, the first band to play LIVE in the new studios. Earlier today, they released a video for their new single, "What a Time to Be Alive." The full album — Introducing ... The Mellons" — will be released on vinyl and digital download in October.
#ManyCulturesOneSky with SkyWatcher Leo T, a RadioACTive volunteer-contributor who shares his love for the night sky, cultural tales of the constellations, and more during #PunkRockFarmerFridays. Tonight's episode was a classic, covering Indigenous traditions of spring and the night sky, Space Age history with an East High graduate, and more.
Michael R. Evans, author/editor of Amsterdam Compleat Fools, a compendium of all the programs from Amsterdam's Festival of Fools 1975 to 1984, in color, plus graphics and programs from related festivals.
Aldine's Urban Farm Report, featuring true tales of the Agrihood as farmers' market season starts. Tonight's featured guests included:
Guests' views, thoughts, or opinions are their own and do not necessarily reflect those of the board, staff, or members of Listeners' Community Radio of Utah, KRCL 90.9fm. Tonight's show was produced and hosted by Lara Jones and Aldine, KRCL's Punk Rock Farmer, with audio engineering by Bill Ramsay, Sullivan Phetchanpheng and J. Willis Krammer.
###