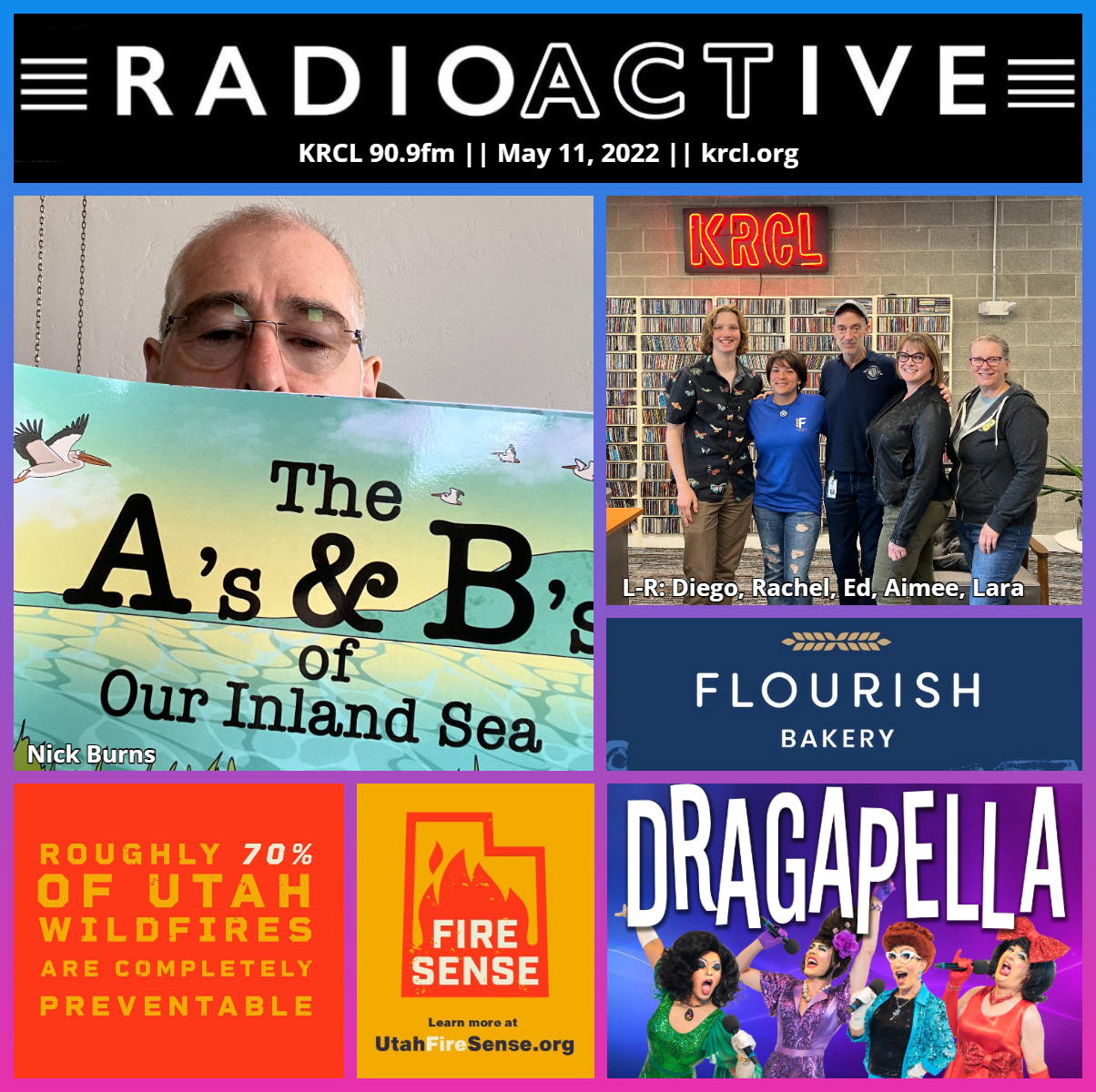 RadioACTive passes the mic to Flourish Bakery, a nonprofit that serves up personal and community transformation one pie at a time. Utah Dept. of Wildlife Resources with some tips to stay safe and healthy in the great outdoors. Plus, Community Co-Host Nick Burns dips into fire season precautions with the Utah Dept of Natural Resources and environmental education with the author of The A's and B's of Our Inland Sea.
Tonight's show featured the following people, organizations and/or events. Check them out and get plugged into your community!
After a significant slowing of financial support, Flourish Bakery needs your help. To find out why, RadioACTive spoke with Executive Director Rev. Aimee Altizer, board member Ed Turner and Flourish intern Rachel Alvalle. The nonprofit employs individuals in recovery from substance use disorders, often reintegrating their lives after a period of incarceration. Without significant support from the community, Flourish's very existence, Altizer said, is at stake.
May 13: The Kinsey Sicks Benefit Concert for Flourish Bakery, 7:00 p.m. at Salt Lake Masonic Temple, 650 E. South Temple, SLC. "Join Flourish at the Salt Lake Masonic Temple for an event you will not likely forget: a performance by The Kinsey Sicks - America's Favorite Dragapella® Beautyshop Quartet. It's the hottest ticket in town in a theatre few get to see. Be warned though, the show will be performed with a handbag full of fun with a touch of bawdy humor. The Kinsey Sicks shows are for mature audiences. The Kinsey Sicks are so much more than a cabaret act, the Masonic Temple is more than a theatre, and Flourish is more than a bakery. Tickets will be sold for $50 at the door."
Faith Heaton Jolley of the Utah Department of Wildlife Resources, which offers tips to staying safe and healthy when getting outdoors. DWR has had reports of folks encountering cougars, as well as the first cases of avian influenza. To get some tips before you head out on a hike or camping trip, visit wildlife.utah.gov.
Karl Hunt of the Utah Dept. of Natural Resources in the now year-round fire season in the Beehive State. For the latest info on how to prevent wildfires, click here.
SLCC Professor Nicole Anderson, author of The A's and B's of Our Inland Sea. It's an ABC book for early readers, siblings, and parents that imparts fun facts and history about the Great Salt Lake through rhymes and vivid imagery. To get your copy, click here.
Guests' views, thoughts, or opinions are their own and do not necessarily reflect those of the board, staff, or members of Listeners' Community Radio of Utah, KRCL 90.9fm. Tonight's show was produced and hosted by Lara Jones and Community Co-Host Nick Burns.
###