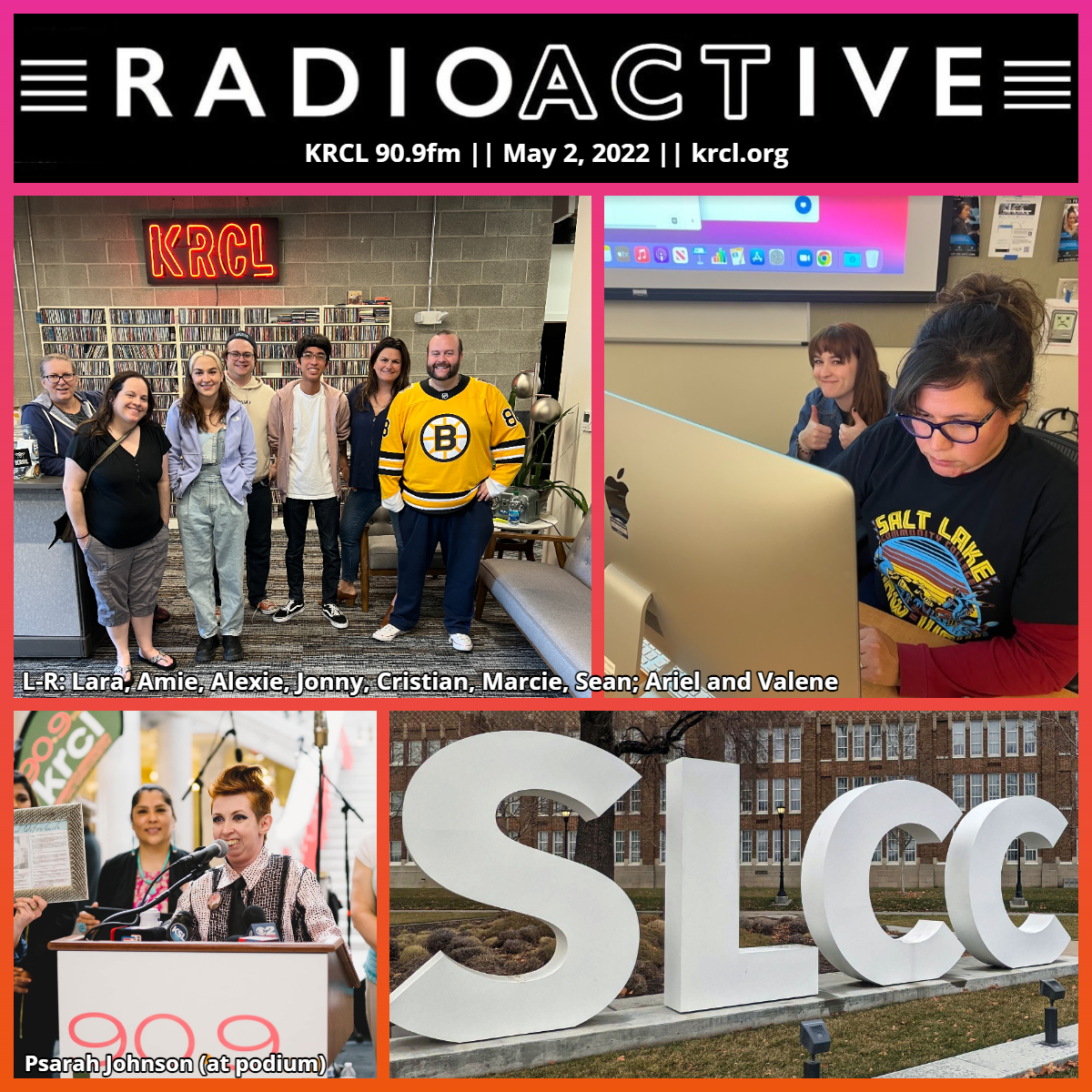 #VoicesAmplified's rising journalists reflect on their RadioACTive takeover, the future of the Fourth Estate, and a playlist where music meets activism. Plus, RadioACTive takes a moment to remember community activist Psarah Johnson for all the good trouble she caused.
Tonight's show featured the following people, organizations and/or events. Check them out and get plugged into your community!
In Memoriam for Psarah Johnson, a community activist who passed away over the weekend. A member of the Disabled Rights Action Committee, Psarah was always standing up for folks even when it was physically hard for her to do so.
A bunch of friends and family rallied on the steps of the Utah Capitol Building this evening to remember her. Click here to watch the archived FB feed.

From the archive: Watch Psarah Johnson speak at KRCL's International Women's Day 2018.
Rising journalists from Salt Lake Community College and Amplify Utah reflected on their semester producing RadioACTive every Monday night. RadioACTive asked them to share some of their favorite moments (links below). In addition to Marcie Young Cancio, assistant professor at SLCC and executive director of Amplify Utah, guests included the following student journalists:
To find out how you can get in on this class next time, contact Marcie Young Cancio, marcie.youngcancio@slcc.edu.
Views, thoughts or opinions shared by guests are their own and do not necessarily reflect those of the board, staff or members of Listeners' Community Radio of Utah, KRCL 90.9fm.
###