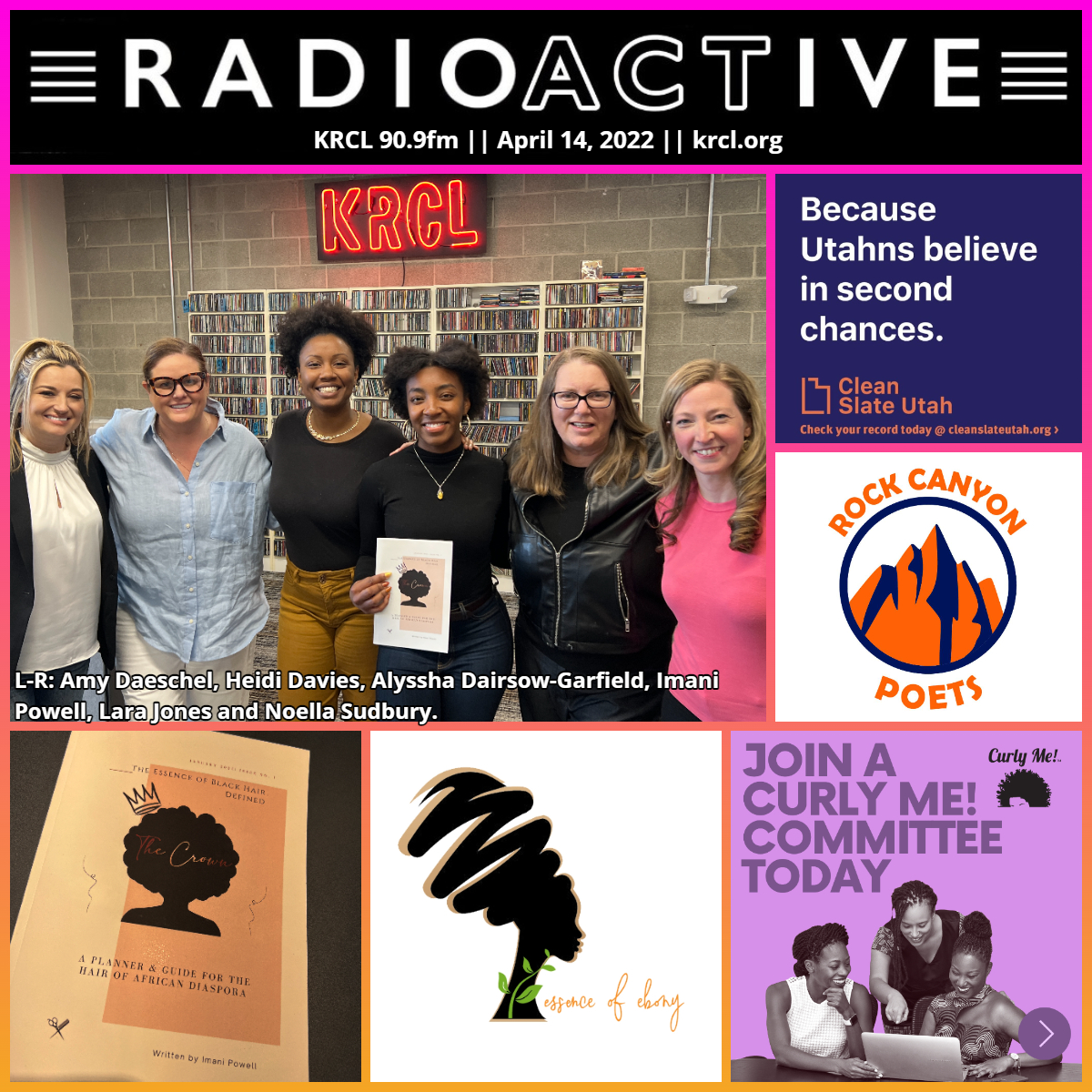 Curly Me! and Essence of Ebony on the ups and downs of passing the C.R.O.W.N. Act. National Poetry Month with Rock Canyon Poets' Trish Hopkinson. And an update from Clean Slate Utah.
Tonight's show featured the following people, organizations and/or events. Check them out and get plugged into your community!
Clean Slate Utah has had a busy couple of months since the advent of automatic expungement in the Beehive State. RadioACTive got an update with CSU Executive Director Noella Sudbury and Amy Daeschel, who's been through the process herself.
Coming in May: Launch of the new mobile app, Rasa. Formed by Sudbury, Rasa is a new public benefit corporation with a mission to make it simple and affordable for people to clear their records in Utah.
April is National Poetry Month. Trish Hopkinson of Rock Canyon Poets shared the festivals, garden walks, and more happenings you can attend; plus, a prompt in the form of a poem. Visit rockcanyonpoets.com for a list of events this month and opportunities to submit your work for publication.
RadioACTive panel discussion on the C.R.O.W.N. Act, which stands for "Create a Respectful and Open World for Natural Hair." To find out more, we spoke with Alyssha Dairsow- Garfield of Curly Me! and Imani Powell of Essence of Ebony.
Views, thoughts or opinions shared by guests are their own and do not necessarily reflect those of the board, staff or members of Listeners' Community Radio of Utah, KRCL 90.9fm. Tonight's team included:
###