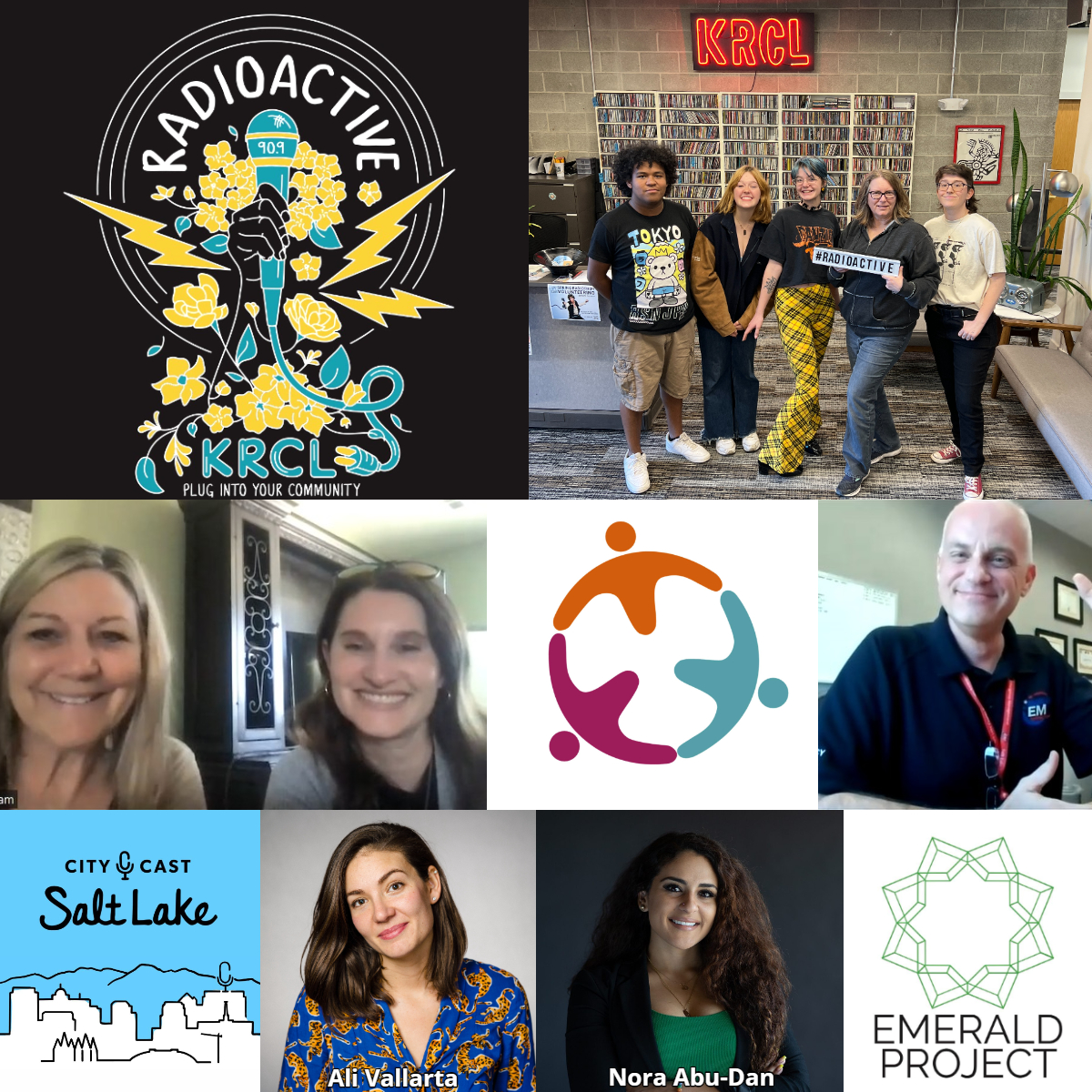 Beyond the Beat with Loud and Clear Youth Radio. City Cast Salt Lake and Emerald Project with Ramadan 101. Plus, the Utah Infertility Resource Center on the unique struggles infertility can bring. UPDATE: Spring run-off with SL Co. Emergency Management.
Tonight's show features the following people, organizations and/or events. Check them out and get plugged into your community!
Clint Mecham, Director of , with safety tips and resources for Spring run-off season.
National Infertility Awareness Week is coming up April 23-29. RadioACTive spoke with Shelli Mecham, executive director of Utah Infertility Resource Center, and Program Director Auschel Felt about the unique struggles infertility brings and resources in the community. F
Loud & Clear Youth Radio students Maggie, Omar and Reni and their mentor Lou Ruegner share Beyond the Beat, stories of the social, political, and cultural aspects of music. SAVE THE DATE: Loudies will take over RadioACTive April 24-26!
Muslims are in the midst of Ramadan, the holiest month for Muslims. From the archives of our friends at City Cast Salt Lake, host Ali Vallarta talks with Nora Abu-Dan, co-founder and CEO of the Emerald Project, on ways to be a thoughtful neighbor, manager, or co-worker to the thousands of Muslims in the valley who will be fasting from dawn to dusk.
May 13: 2nd annual Muslim Youth Conference, 8a-4p at the University Union - University of Utah, 200 S. Central Campus Dr., SLC. Event by Emerald Project: "This conference will take place in the Spring of 2023 and will include community building, introspective break-out sessions, and notable guest speakers. Emerald Project's 2nd Annual Muslim Youth Conference's goal is to connect young Muslims from all over the valley (ages 16 to 23), offering workshops that will enhance your professional skills, active citizenship, and authentic connection. We can't wait to see you there! If you're a young Muslim professional, High School or College student please apply! Be aware that spaces are limited." For details about this FREE event, click here.
Views, thoughts or opinions shared by guests are their own and do not necessarily reflect those of the board, staff or members of Listeners' Community Radio of Utah, 90.9fm KRCL. Tonight's RadioACTive team included:
Executive Producer, Host: Lara Jones
Podcast Partners: City Cast SLC's Ali Vallarta & Emily Means