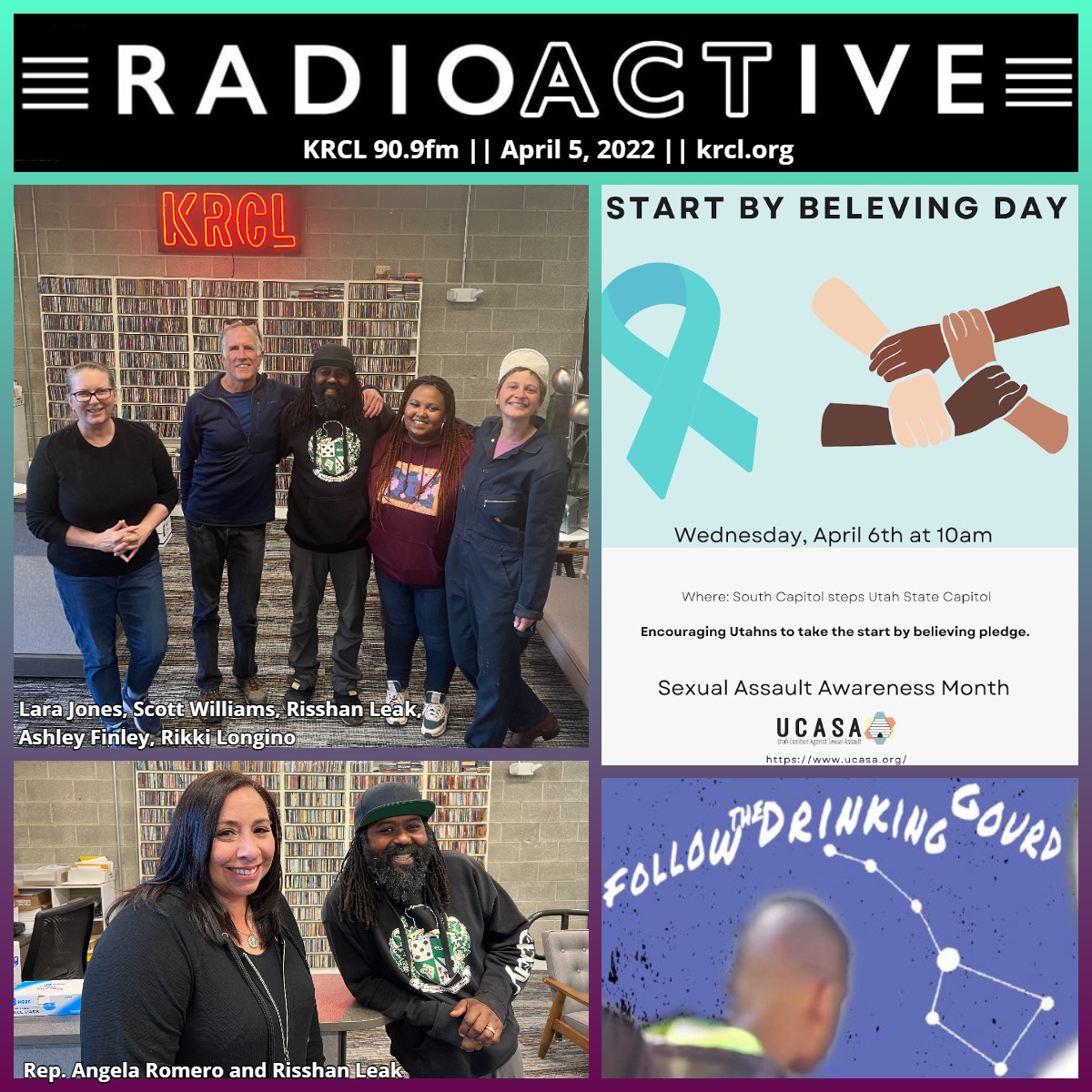 #RoundtableTuesday previews 'Follow the Drinking Gourd' -- the next film in the Black Bold and Brilliant series with the Utah Film Center. It tackles the Black food justice movement and more. Plus, 'Start By Believing Day' with Rep. Angela Romero.
Tonight's show featured the following people, organizations and/or events. Check them out and get plugged into your community!
Scott Williams, a volunteer with Save Parleys Canyon, reported on the Salt Lake County Council's unanimous decision to ban mining in Parley's Canyon.
West High Student Sadie Nelson-Stippich on tomorrow's planned walkout against HB 11.
Representative Angela Romero (D-Dist. 26, SL County) on Sexual Assault Awareness Month. A state lawmaker since 2013, Romero shared her review of the recent legislative session. Rep. Romero was recently sworn in as the President-Elect of the NHCSL - The National Hispanic Caucus of State Legislators.
April 6: Start By Believing Day. At 10:00 a.m., Rep. Angela Romero and other advocates for ending sexual violence will gather at the Utah Capitol to kick off Sexual Assault Awareness Month and present awards of appreciation to individuals who have made contributions in their communities to provide care to people who have experienced sexual violence. The event will also recognize "Start by Believing Day," a national event to support survivors of sexual assault that is celebrated on the first Wednesday of every April. Advocates will encourage Utahns to take the Start by Believing pledge and recognize the many events happening across Utah during Sexual Assault Awareness Month.
Roundtable Tuesday previewed the next event in the Black, Bold & Brilliant series with the Utah Film Center. Guests included Utah poet and doula Ashley Finley and Rikki Longino of The Mobile Moon Co-op.
April 19: BLACK, BOLD, & BRILLIANT: FOLLOW THE DRINKING GOURD, 7:00 p.m. online. Event by Utah Film Center: "Follow the Drinking Gourd is a feature documentary about the Black food justice movement. Family-friendly, funny, and moving, this 60-minute film connects the legacy of slavery, capitalism, and climate change to our fight for food security. The film is followed by a roundtable discussion with local farmers of color." To reserve your FREE tickets, click here. Presented with support from KRCL.
Views, thoughts or opinions shared by guests are their own and do not necessarily reflect those of the board, staff or members of Listeners' Community Radio of Utah, KRCL 90.9fm. Tonight's show was produced and hosted by Lara Jones and Community Co-Host Risshan Leak.
###