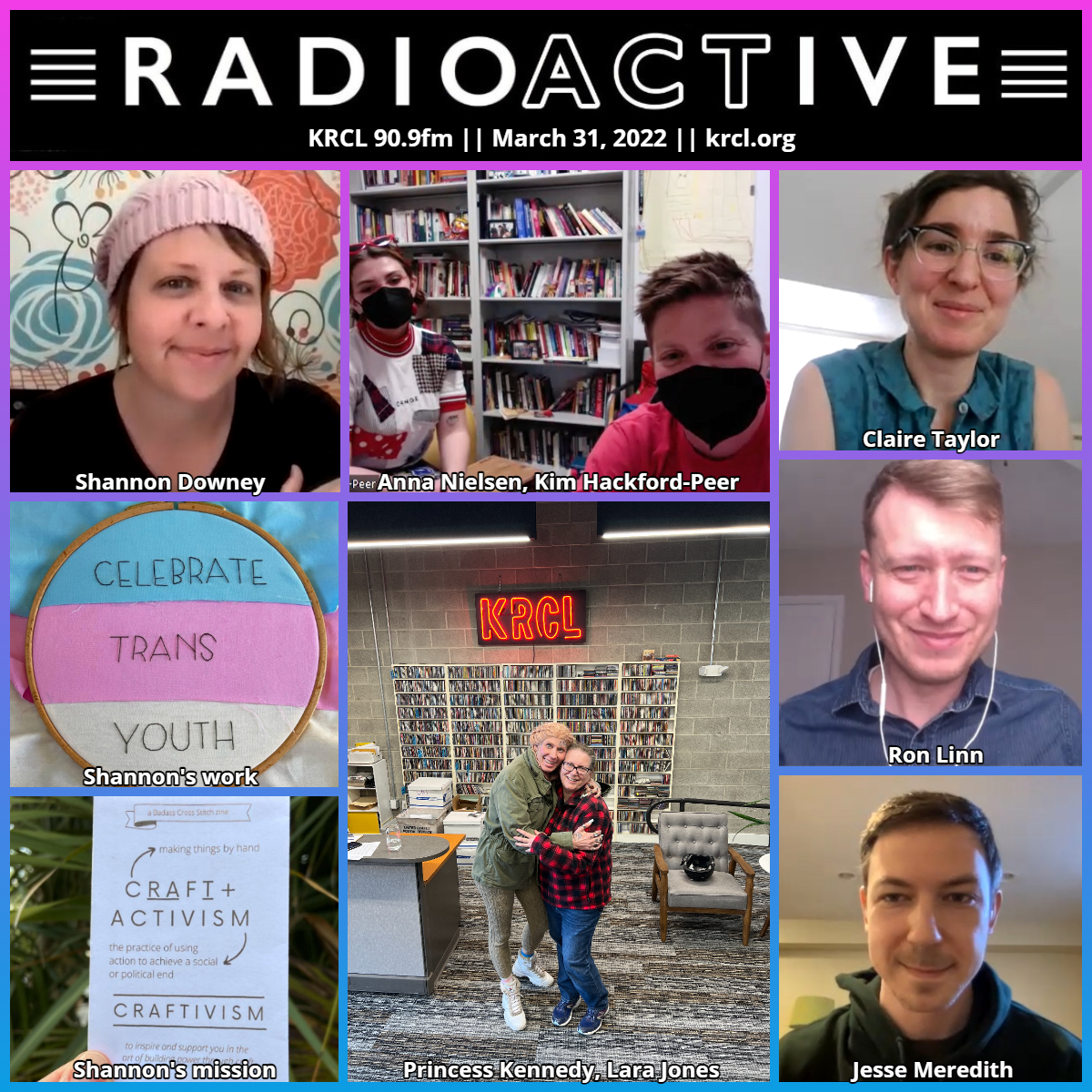 RadioACTive's Lara Jones talked with stylist and transgender advocate Princess Kennedy about Transgender Day of Visibility, #TDOV, including the ways she helps transgender youth find their new look. Plus a deep dive into the arts with SLC Arts Council's new exhibits and Shannon 'Badass Cross Stitch' Downey. She's on her way to Utah for a residency in April.
Tonight's show featured the following people, organizations and/or events. Check them out and get plugged into your community!
Princess Kennedy talked about her life as a transgender woman, from experiences in her youth to how she now applies her talents as a stylist to help other transgender folks, especially youth, find their own look.
Finch Lane Gallery presents two new art exhibitions: gridding the west by Ron Linn and So That We May Fear Not by Jesse Meredith. RadioACTive spoke with Claire Taylor, the gallery's visual arts coordinator, and the artists.
Experienced together, Linn and Meredith's exhibitions present observations on the contradictions and futility of historical white American settler culture and modern-day white militias. These exhibitions are open to the public through April 22 at 54 Finch Lane, SLC. Finch Lane Gallery is open on Tuesdays from 9:30am-8:30pm and Wednesdays & Thursdays from 9:30am-5pm.
Craftivist Shannon "Badass Cross Stitch" Downey
is headed to Utah at the invitation of UoU gender studies professor Kim Hackford-Peer. RadioACTive got a preview with them and intern Anna Nielsen, who alerted us to Downey's upcoming visit.
Views, thoughts or opinions shared by guests are their own and do not necessarily reflect those of the board, staff or members of Listeners' Community Radio of Utah, KRCL 90.9fm. Tonight's show was produced and hosted by Lara Jones.
###