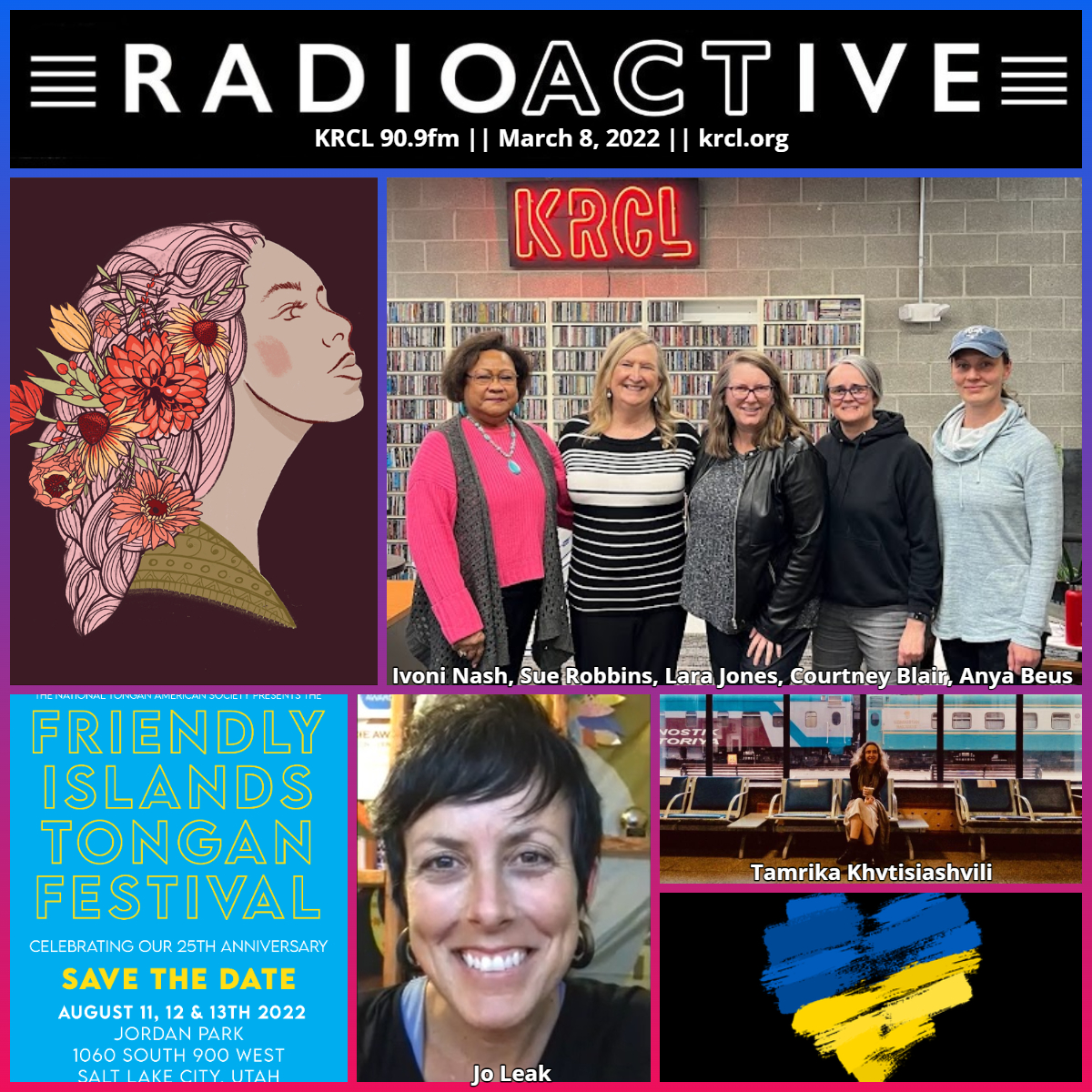 International Women's Day on RadioACTive, featuring Ivoni Nash of Tala Koula, Anya Beus of Utah Ukrainian Association, Tamrika Khvtisiashvili in conversation with students in Uzbekistan, Jo Leak's special dedication, and Sue Robbins of Equality Utah's Transgender Advisory Council.
Tonight's show featured the following people, organizations and/or events. Check them out and get plugged into your community!
Ivoni Nash, host of Talakoula 90.9FM KRCL and program director for the National Tongan American Society. To help the folks in Tonga, click here for the NTAS GoFundMe drive.
Anya Beus of the Utah Ukrainian Association, which has several ways to help the more than 2 million people displaced so far by war in Ukraine:
Tamrika Khvtisiashvili, RadioACTive Community Co-Host Emeritus, shared conversations recorded with students in Uzbekistan.
Sue Robbins of Equality Utah's Transgender Advisory Council provided a legislative update on bills targeting transgender youth. Click here to read more about the nonprofit's legislative work.
Views, thoughts or opinions shared by guests are their own and do not necessarily reflect those of the board, staff or members of Listeners' Community Radio of Utah, KRCL 90.9fm. Tonight's show was hosted and produced by Lara Jones.
###