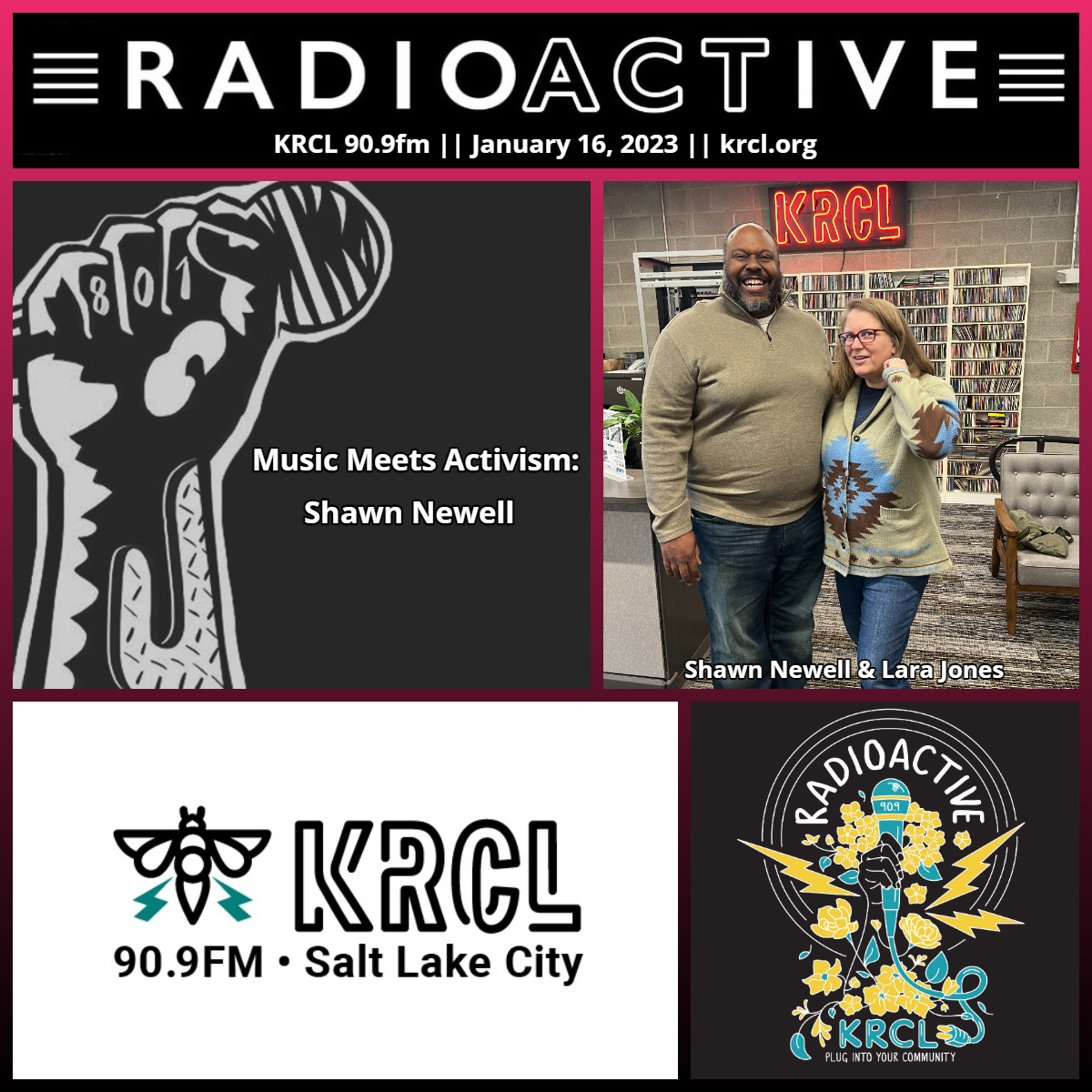 Celebrate MLK Jr. Day with community advocate Shawn Newell and a round of Music Meets Activism. Tune in to hear about Shawn's journey and a playlist to match!
To hear tonight's show with music for the next two weeks, click here to listen on demand! The Soundcloud file below is edited for compliance with the Digital Millennium Copyright Act and does not feature all the music from the show.
Tonight's show featured Shawn Newell, a Cottonwood Heights City Councilman, vice president of the Salt Lake Branch of the NAACP, Utah System of Higher Education board member, co-chair of the Utah Black Round Table, and a member of KRCL's Community Advisory Board. Newell talks with RadioACTive's Lara Jones about his journey from Southern California to life as a community integrator in Utah — a place he thought he'd never stay after a college football career at the UoU and then a short stint with the NFL's Chicago Bears. To learn more about Shawn, click here.
Shawn's Music Meets Activism Playlist:
"Superstition" by Stevie Wonder
"The Beat Goes On" by The Whispers
"Got Me Waiting" by Heavy D & The Boys
"Keep On Walkin'" by CeCe Peniston
"Get Down On It" by Kool & The Gang
"It's All the Way Live" by Lakeside
Views, thoughts or opinions shared by guests are their own and do not necessarily reflect those of the board, staff or members of Listeners' Community Radio of Utah, 90.9fm KRCL. Tonight's RadioACTive team included:
Exec. Producer, Host: Lara Jones
###