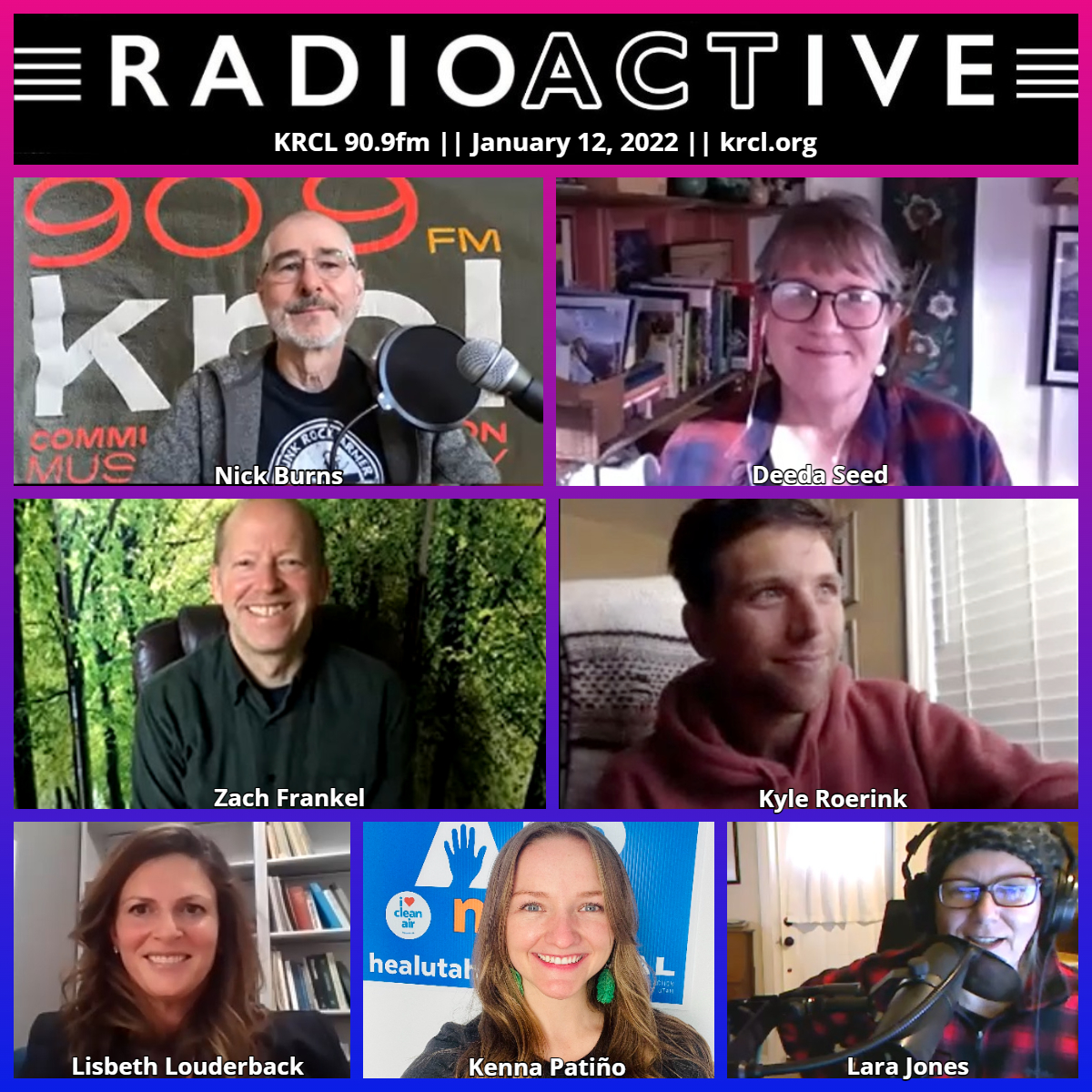 Community Co-Host Nick Burns talks water, land and other environmental issues with the Utah Rivers Council, Great Basin Water Network and the Center for Biological Diversity. News of the new Utah 30x30 Coalition. HEAL Utah tips for beating the inversion. NHMU anthrobotanist on an evolutionary model of gender roles.
Tonight's show featured the following people, organizations and/or events. Check them out and get plugged into your community!
HEAL Utah's Kenna Patiño with actions Utahns can take on bad air days. Specifically, their C.L.E.A.N. A.I.R. mantra:
C: CARPOOL WHENEVER POSSIBLE
L: LIMIT COLD STARTS AND COMBINE TRIPS
E: ENGAGE IN CLEAN AIR ADVOCACY
A: ACCESS PUBLIC TRANSPORTATION
N: NAVIGATE SMOG RATINGS AND ENGINE TYPES
A: AVOID UNNECESSARY COMMUTES
I: IDLE LESS OR NOT AT ALL
R: RIDE A BIKE OR WALK
Dr. Lisbeth Louderback, Curator of Archaeology at the Natural History Museum of Utah and Assistant Professor of Anthropology at the University of Utah. Recently published in American Antiquity, Dr. Louderbeck's latest research shows women have been responding to climate change before their male counterparts for thousands of years. Click here to learn more.
As we head toward the 2022 General Session of the Utah Legislature next week, Community Co-Host Nick Burns led a panel discussion on water and environment issues. Panelists included:
Views, thoughts or opinions shared by guests are their own and do not necessarily reflect those of the board, staff or members of Listeners' Community Radio of Utah, KRCL 90.9fm. Tonight's show was produced and hosted by Lara Jones.
###